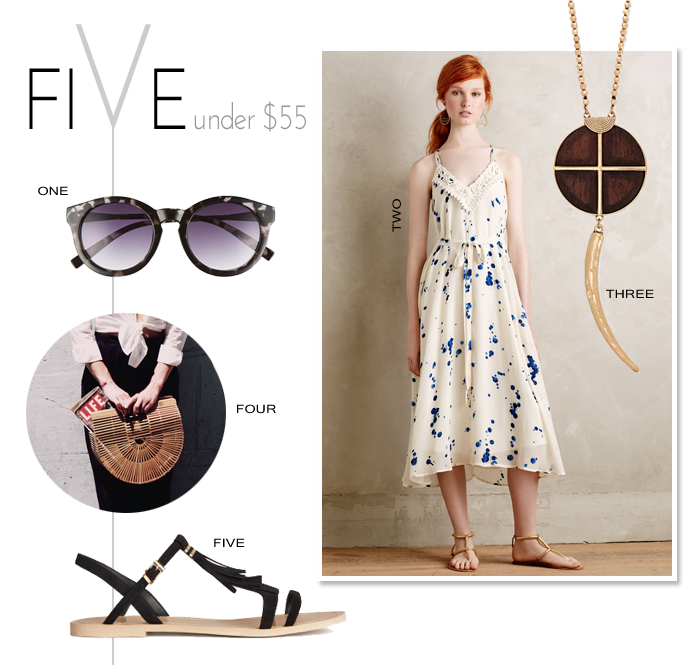 ONE | TWO | THREE | FOUR | FIVE
This clutch is one of my favorite budget finds in a very long time. The bamboo bag is a reproduction of a classic Japanese picnic basket. It comes in two sizes: small for $35 and large for $45. There's also free shipping.
I'm also surprised to see this ink-print dress make it to the sale section with most sizes still available. Midi dresses are terribly unflattering on me, but I wouldn't mind the cost of having it hemmed since the dress is only $49.50.