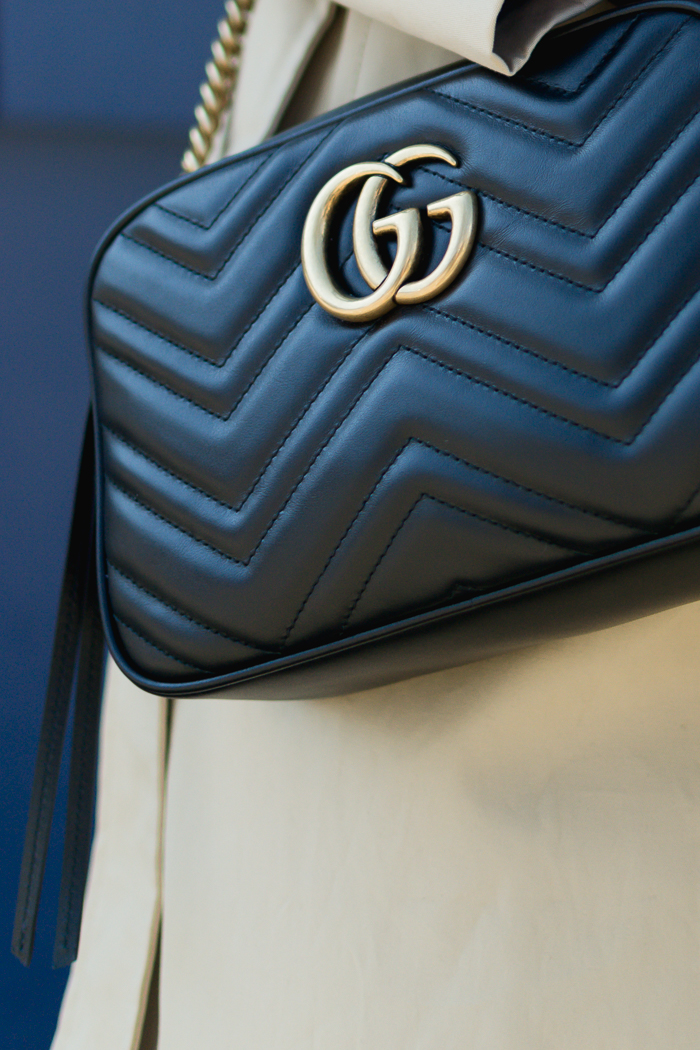 A month of [almost] no shopping was an excellent opportunity to rethink my closet. And, it appears my wardrobe was in need of a few classic foundation pieces as evidenced by this month's roundup. Many of these purchases were made in anticipation of our trip to London. I'm trying to curb my tendency to over-pack and looked for versatile pieces that I could wear multiple times on the trip. I'm still looking for a pair of slim black jeans or pants and a pair of black loafers to add to my suitcase. After those are checked off the list, my attention is turning to spring. I'm tempted to pick up the pink version of the black dress I snagged this month. Also on my wish list: this bag (but if I'm spending that much, I should really pick up the bag I've wanted since last summer), gingham flats, scalloped hoops, this silk scarf, and [surprisingly] a zip-up jacket. (I doubt I'd ever buy the last item, but man, I'm into it.)
PURCHASED
See all of this year's sartorial additions here.
DIDN'T WORK OUT
Things I tried and didn't love.
J.Crew reversible V-back long-sleeve tunic –  I ordered this in a small and it was too large and looked sloppy. The deep V looked best worn in the front, but I couldn't shake the feeling that it looked like a nursing shirt! It's really soft, though.
Line & Dot 'Adelene' babydoll dress – There are few things that are more "me" than a short, loose dress. However, the lining on this one was skintight and I could barely push it down over my hips. I hate when brands do that. I get that it reduces manufacturing costs, but a girl who wants a billowy dress doesn't want a restricting lining inside!
What about you? What's the latest and greatest in your wardrobe? What's on your must-have list?
–
Let's keep in touch!  Instagram / Facebook / Pinterest / Bloglovin'