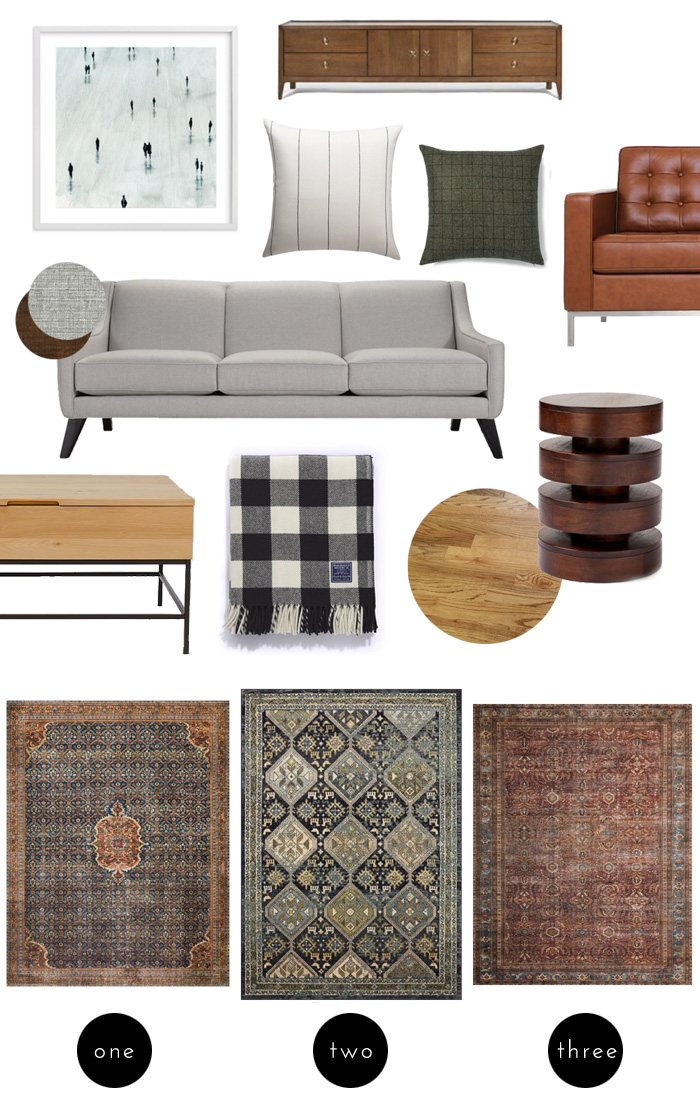 Hey, I hope you had a great Labor Day weekend! We spent Saturday in the Milwaukee area going to a county park, having an outdoor lunch at a brewery, and swinging by IKEA. The latter of which didn't feel nearly as safe as the other activities of the day. While IKEA is usually a madhouse, it felt more claustrophobic in the midst of a pandemic — not exactly what I was hoping for during my first retail outing since March, aside from Target and the grocery store. I definitely scratched that in-store itch that day, but a couple of hours of looking at home decor inspired me to continue making upgrades around the house before winter sets in.
As far as exterior projects are concerned, I finally painted our front porch railings matte black (see the before; progress photos to come). Inside, I started looking for a new living room rug. We've been using this wool rug that we purchased when we lived in the apartment. It's nice and all, but it's too small for the space and doesn't really work with the direction our living room is moving in. We really want a vintage rug, but affordable ones are hard to come by and we're not exactly frequenting antique stores to find one. So, we're going the cheap route for the time being. I've read good things about the Loloi II line (they're often cheaper here with the option for in-person returns) and narrowed it down to my three favorites above and put them into a collage with some of our other living room pieces. (The coffee table is also from the apartment and I'd like to replace it with something that better fits our mid-century-meets-traditional aesthetic. Possibly this one.)
Of the three we narrowed it down to, I really love the second one. However, in the up-close view, I don't like the tufted look for a vintage-inspired rug as much as I like the thinner woven look of the other two. So, here's what we're looking at: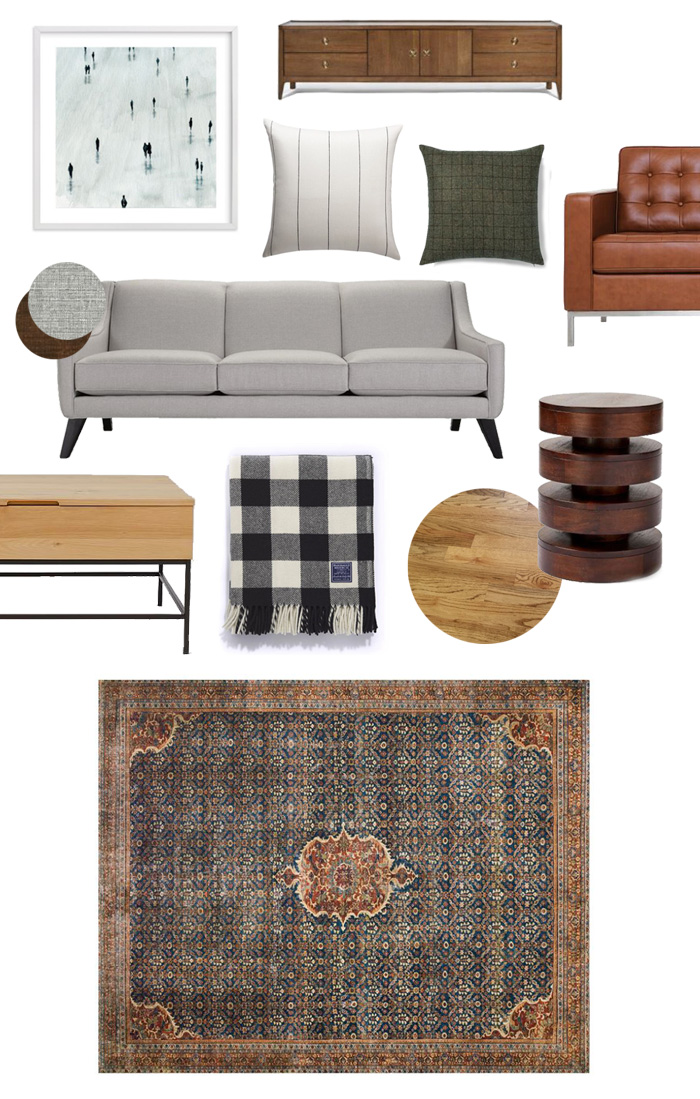 Dave is leaning more toward this one and I think I'm in agreement. I prefer blues and greens over warm hues and the background of this one has more of those cooler tones. That said, I don't love the center medallion, but the coffee table will be over that. My biggest hesitation here is if the geometric patterns of our throw blankets and pillows will look out of place with the rug. Clearly I'm no stranger to pattern mixing, but those just seem so dissimilar that I'm pumping the brakes a bit.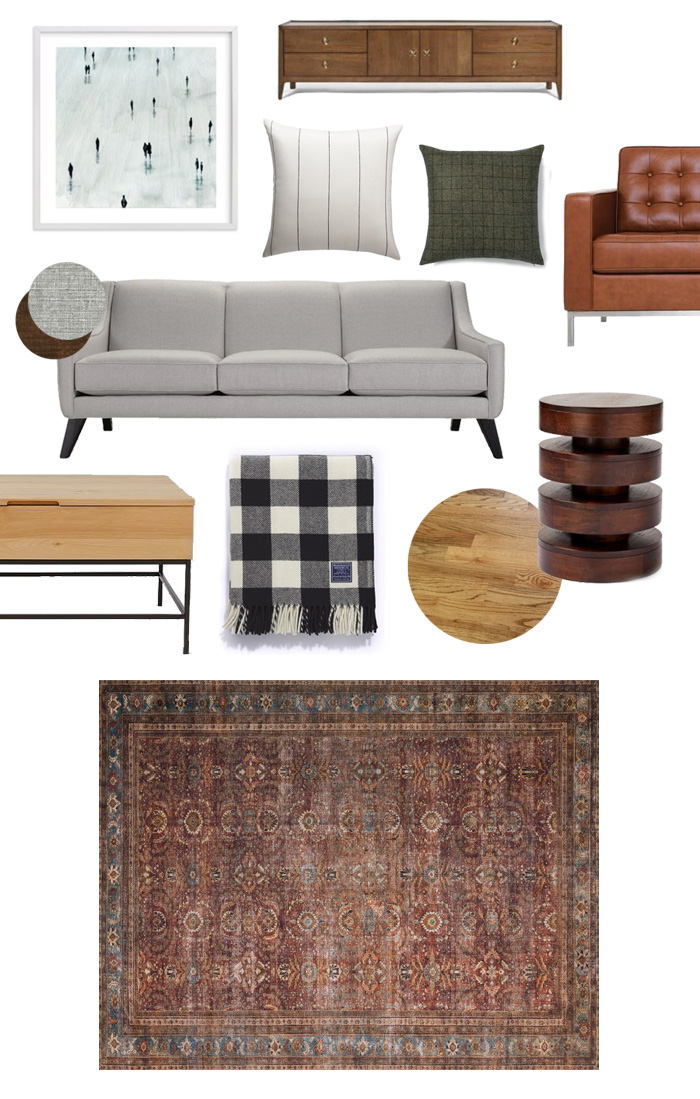 Then there's this rug that has a lot more red than I'm necessarily on board with. However, the pattern of this one doesn't compete with the plaids and stripes as much as the other one does. Plus, I like that the border has a lot blues in the design.
Which one do you like? We'd be opting for the 7.5′ x 9.5′ size, so it's only around the $160-170 mark and returnable at Walmart. I could always order one and see how it looks, but I'd really rather avoid the hassle and nail it on the first try!
Sources
Credenza (by Ekais; I don't think they're in business anymore.)
Artwork (c/o Minted)
Striped Pillow
Plaid Pillow (similar)
Leather Chair (ours has wood legs)
Couch (amazing quality; looks new after three years)
Coffee Table
Side Table
Throw Blanket
–
Let's keep in touch!
Instagram / Facebook / Pinterest / Bloglovin'