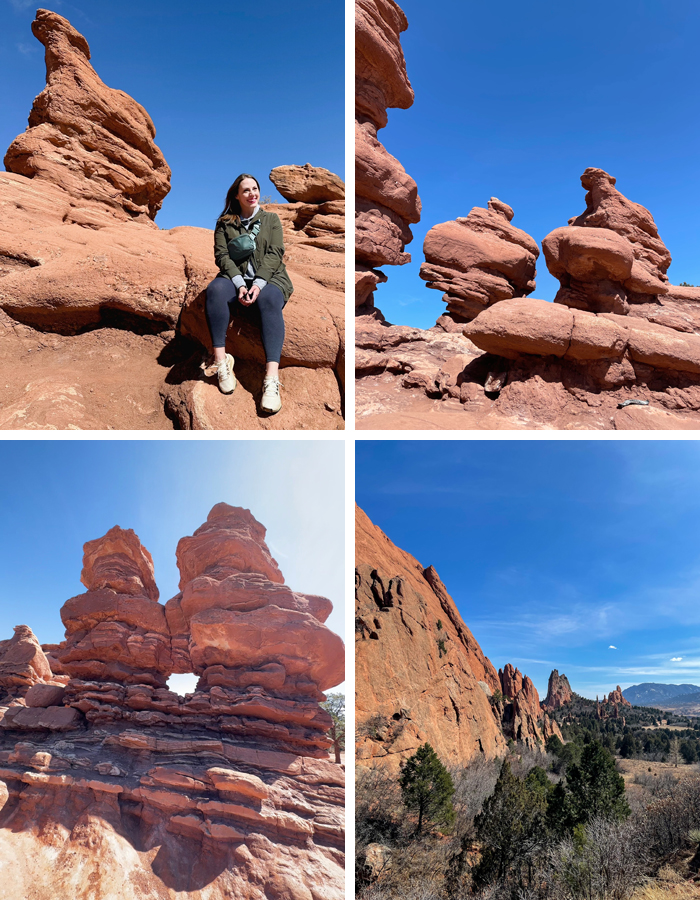 I feel like a broken record with "it's been awhile," but it's been awhile! I've been incredibly busy lately between work, pottery (I'm now a studio member!), and our long weekend away in Denver. I'm hoping, though, that things will settle into a more regular clip soon. The photos above are from Garden of the Gods last weekend — a highlight of our trip to Colorado. We had beautiful spring weather and it was a welcome reprieve from the snow in Wisconsin. That said, I'm happy to be back — both at home and right here on my little corner of the internet. To get back into the swing of things, here are some links from around the web the caught my attention recently:
Is melatonin giving you nightmares?
I'm a sucker for fancy flats.
Filed under "neat old house things:" stair dust corners!
For your spring bouquets, check out this glass pedestal vase. It's $23 and comes in different embossed patterns.
Anyone else thinking about spring gardening? Here's a guide on how to fill your raised beds.
SHEIN has forced the fashion industry to create a new term: ultra-fast fashion. Not surprisingly, it's awful for the environment.
Your wood cutting board should last a lifetime — if you take care of it.
Add to your reading list: Strong Female Character by Fern Brady. It's a poignant, heart-breaking, and witty account of being an autistic woman.
Loving this sculptural bowl for warm weather decorating.
–
Let's keep in touch!
Instagram / Facebook / Pinterest / Bloglovin'
Thanks for visiting! As a reminder, I may earn an affiliate commission if you buy an item through my links. This is at no cost to you. I appreciate your continued support!