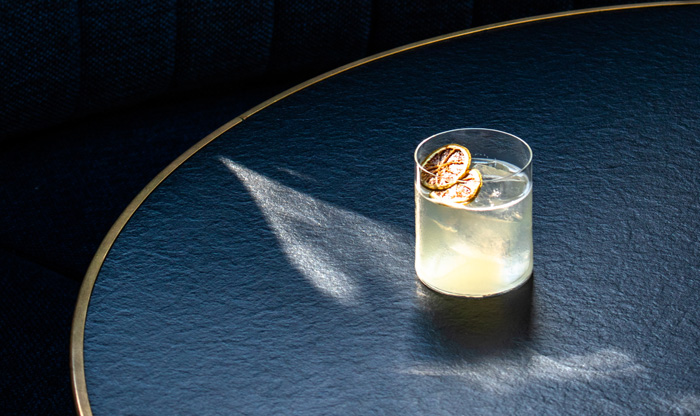 Calling this "bread" is a bit generous with the amount of sugar in the recipe, but it's a delightful pumpkin bread that's easy to make! I whipped it up on Sunday morning and it tastes like what you'd get if you put pumpkin pie in bread form.
These dishtowels are charming and a great price at $8 for a set of three. I love the kelly green striped set the most.
I realize it's a bit early to talk about Christmas, but seeing this set of ornaments sent me off to Etsy to find similar ones for less. This artist has a few different kinds of wooden tree ornaments for $15 each. (While not similar to those, I also came across this darling little ornament.)
A roundup of underrated thrillers to add to your reading list.
I've been cracking up over Kate's reviews of the 1990s' American Girl catalogues. There's an Instagram highlight labeled AG for your viewing pleasure.
I recently gave our bathroom a mini update with a coat of paint in a deep blue-green hue ("Riverway" by Sherwin-Williams). I probably should have done it a couple of years ago instead of holding off for an eventual remodel because I like the space so much more now! Over the weekend, I put a fresh coat of white paint on the linen closet, replaced the knobs with these in black, and ordered this light fixture to replace the fluorescent ceiling light.
I love this oversize scarf in the black check design. We're all going to need more cold-weather garb if we're going to have social-distanced get togethers outdoors this fall and winter.
How Black-led fashion organizations are holding the industry accountable.
I enjoyed this interview with Domino's style director. In it, he shares the story of his most treasured possession. It's a poignant reminder that the most cherished possessions aren't just things; they have stories and memories associated with them that gives them life.
This $60 blouse is an elegant piece that would look just as beautiful dressed up with black pants as it would with a pair of jeans.
In case you missed it:
–
Let's keep in touch!
Instagram / Facebook / Pinterest / Bloglovin'
This post contains affiliate links.