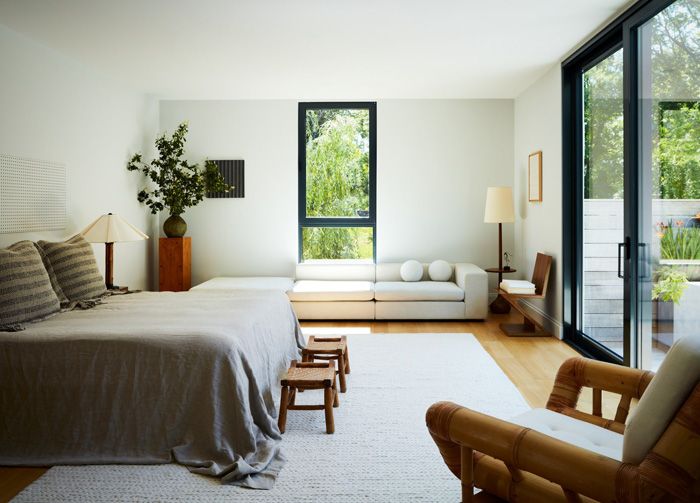 Christian Siriano's home embraces modernist design. It's not my preferred style overall, aside from that serene bedroom above, but it's fun to look at!
Artist Juliana Lupacchino is my new favorite Instagram follow.
I'm all about simple, beautiful handbags and this one fits the bill. Better yet, the caramel-brown version has a hot pink lining!
This is an interesting piece on how COVID-19 is impacting the beauty industry. In it, the author shares that lipstick sales have dwindled during the pandemic, which isn't surprising when it's just going to be smeared inside of a mask. (Granted, I still wear it for my Zoom calls.)
I added this set of face masks to my growing collection.
All hail the house dress, the quintessential fashion item of 2020.
It's no secret that Wisconsinites are, um, devoted to their drinking culture and one of its finest examples is the ice cream cocktail. We've perfected the boozy dessert drink and you can, too. (Brandy Alexanders are my favorite, but I can't seem to perfect a dairy-free alternative now that I can't have lactose.)
Clearly our house shoes need an autumn-upgrade with these slip-on mules.
I shared a link to this inexpensive blanket in a recent roundup and have since purchased it in the lighter green plaid. It's perfect for cooler evenings outside or by a campfire.
Did you see this amazing tool that colorizes old black-and-white photos? It's time to pull out those family albums!
Add to cart: the sculptural jewelry from designer Hyun Yu. These earrings are stunning.
I've been dreaming about the cheddar and green chile scones we had at Bearded Heart Coffee in Door County (travel guide coming soon!). I'm going to try my hand at making them with this recipe.
In case you missed it:
–
Let's keep in touch!
Instagram / Facebook / Pinterest / Bloglovin'