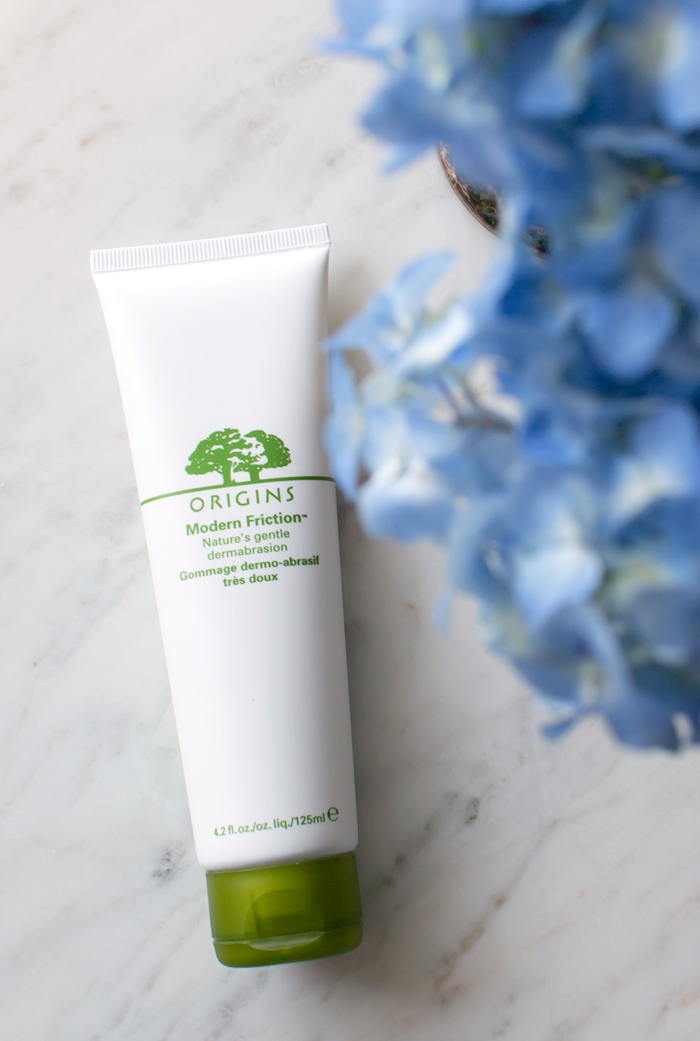 I didn't know about the ins and outs of dermabrasion until I started working on this post last night. Yes, I knew it was a skin treatment. Yes, I knew it made skin smoother. No, I did not know it sounded as awful as this:
Dermabrasion is a "technique that uses a wire brush or a diamond wheel with rough edges (called a burr or fraise) to remove the upper layers of the skin. The brush or burr rotates rapidly, taking off and leveling (abrading or planing) the top layers of the skin."
Doesn't it make your skin crawl just to read it? Thanks, WebMD. (At least it was my first search on the site that didn't lead to cancer.)
Anyway, the only reason I'm enlightened now is because I'm obsessed with this gentle dermabrasion scrub from Origins. While "gentle dermabrasion" is just marketing speak for "exfoliator that actually works," it totally lives up to the hype. I have dry, flaky skin in the winter that neither lotion nor overnight masks totally fix (even though I adore this one). The only thing that has gotten rid of it has been the brand's "Modern Friction" scrub. I received a sample with a recent Sephora order and found that it smoothed my face without leaving behind redness, irritation, or breakouts (unlike this one). The little "scrubbers" are made of rice starch. Paired with the extracts in the Origins product, it sort of smells like Froot Loops — or at least my memory of them. (I can't remember the last time I had a bowl.)
It's not cheap at $39.50 for a 4.2 ounce bottle, but you'll find that a little goes a very long way.