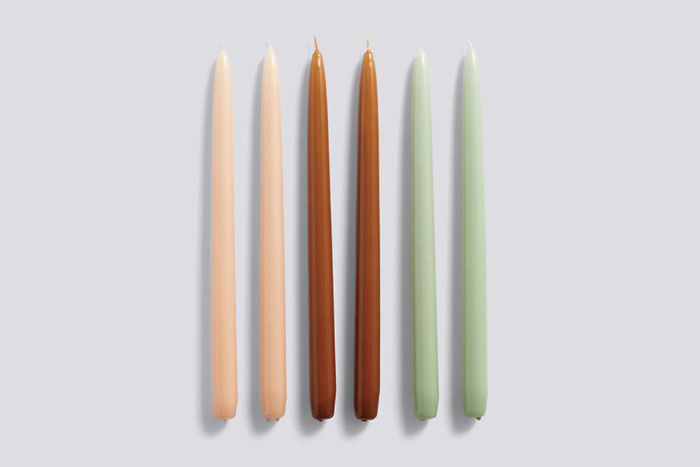 I don't know what it is about candlestick holders, but I can't resist new sets whenever I find them traveling or at an antique store. They're practical and they don't take up a lot of space, which probably fuels the obsession! And that doesn't begin to cover the mood-setting capabilities of a candlestick or the décor opportunities of candlesticks in pretty colorways like those above. (Since those candles are on the pricier side, use it as inspiration for mixing and matching less expensive tapers like this, this, and this.)
Here are nine candlestick holders I love: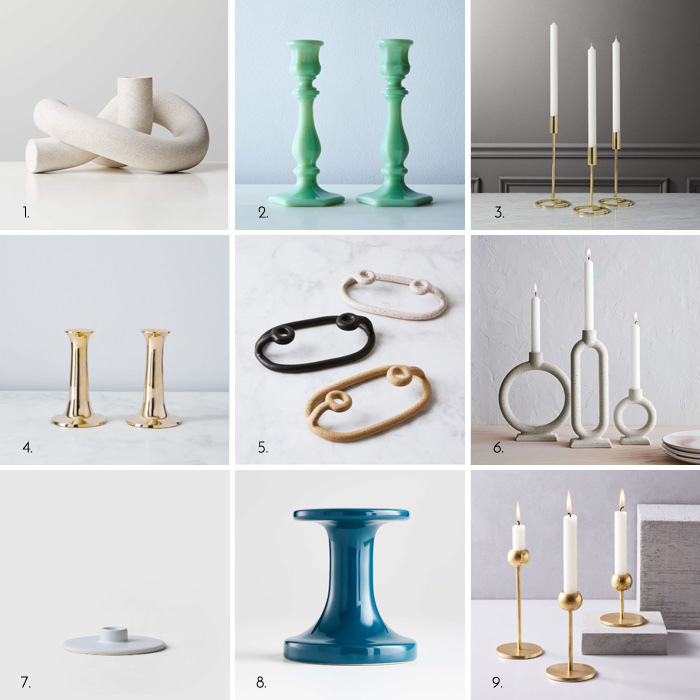 *I have each of these! No. 4 is probably my favorite of the bunch. They're substantial and elegant, and the price isn't too bad for the quality. I also adore No. 1, but that one is very fragile. It's almost better off as a sculptural piece.
–
Let's keep in touch!
Instagram / Facebook / Pinterest / Bloglovin'
This post contains affiliate links.