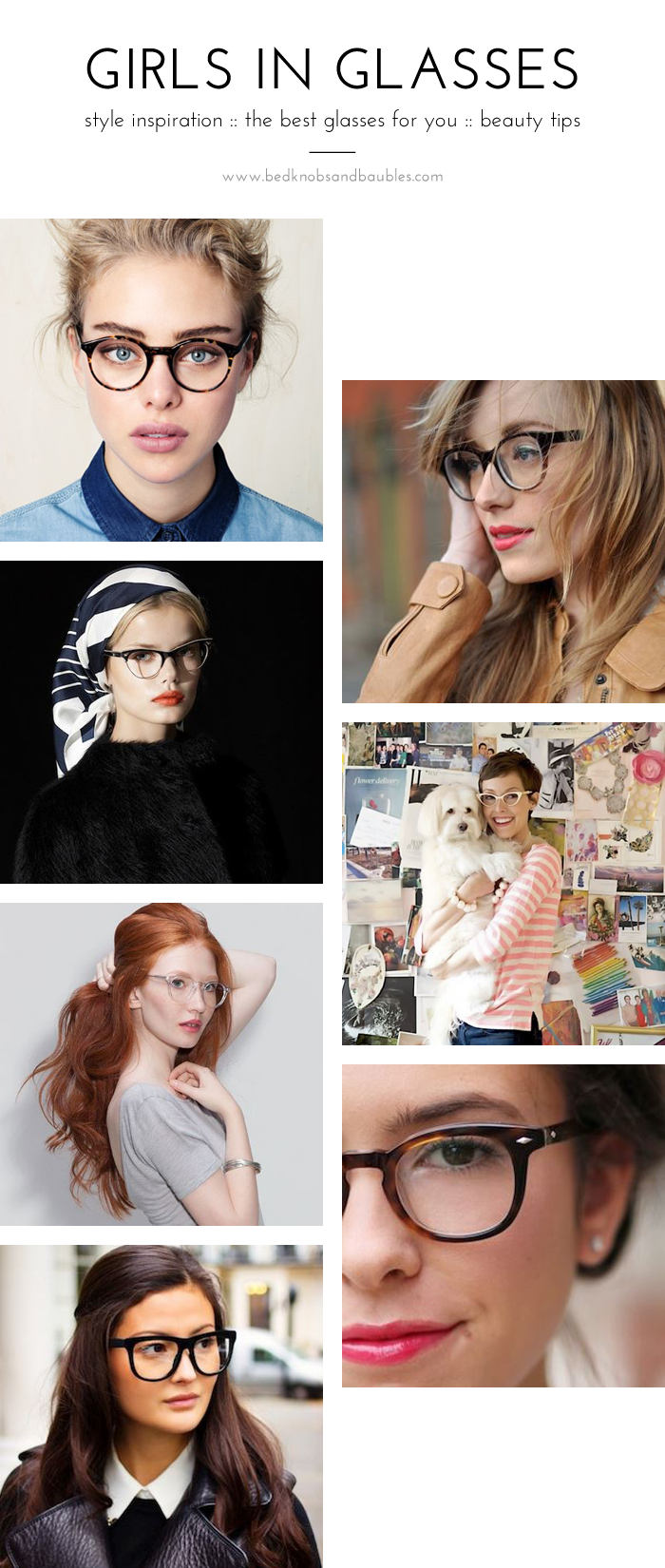 When I was 10 years old, I asked for the American Girl doll Molly for two reasons: she had pants and she wore glasses. Given that both of my parents had glasses, I figured it wasn't long until the optometrist told me that I would have to don a pair of my own. I was right. A few years later, I was being fitted for my first pair of glasses. It was an eye-opening moment to realize that I could actually see the individual blades of grass on our lawn, rather than a wide expanse of green. (I probably should have gotten glasses earlier.) Despite that, I tossed them to the side and refused to wear them to school in fear of being ridiculed. If only I had style inspiration from the gorgeous gals above to give me confidence! Eventually, my parents caved and purchased contact lenses for me and I didn't grow to appreciate glasses until I purchased a pair of thick, nerdy black frames in my 20s. I'm actually overdue for a new pair (the shiny plastic coating is starting to wear off on mine). I'm considering another pair of black glasses, but there are so many frames and retailers to choose from. It's daunting! I had considered going with a luxury label for my eyewear, but that's a huge investment for something I wear so infrequently. I'm now leaning toward affordable retailers, like Express Glasses, which gives me the opportunity to buy a few different styles to switch up my look whenever the mood strikes.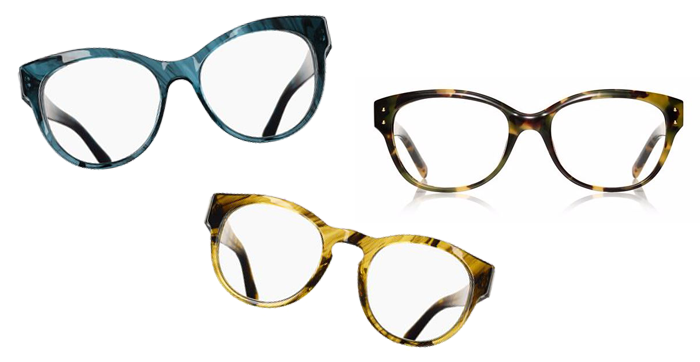 The Best Glasses for Your Face Shape
Not all glasses are flattering on every face shape. Read on for tips on choosing the best pair for you, but don't forget to experiment. Stopping by your optometrist to try on frames is a fun way to see what's available.
Oval – An oval face is longer than it is wide with gently rounded features. Lucky for you, most glasses are flattering on your face shape. Try on everything from circle frames to angular styles to oversize glasses. Make sure you choose a pair that fits your face size.
Round – Those will full cheeks and less defined features typically fall into the circle category. Complement your features with angular frames such as a winged-tip cat eye, or classic rectangle frames.
Square – If you were blessed with strong, angular cheekbones and your face is approximately as wide as it is long, you likely fall in to square category. Complement your angular features with glasses that have soft rounded curves and avoid anything with harsh, sharp edges.
Heart – Ladies with heart-shaped faces have broad foreheads in comparison to their chins. When it comes to glasses, look for balance between the top and bottom of the rims. A pair of frames with rounded edges (perhaps circle glasses like Iris Apfel) is an unexpected option. Rectangle frames are also flattering.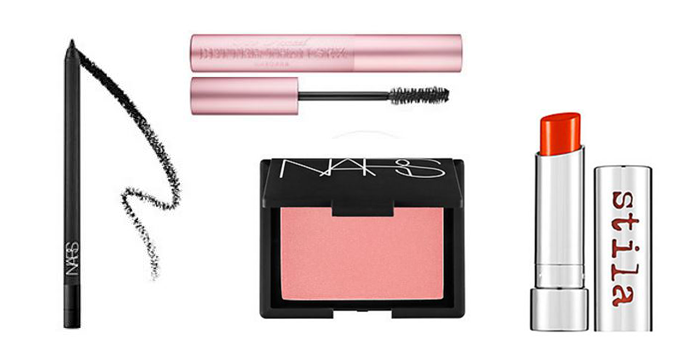 Beauty Tips
For contact wearers, donning a pair of glasses is usually a sign that you're throwing in the towel for the day (and quite possibly that you're sick or hungover). Avoid looking like you just rolled out of bed with these simple beauty tips.
Eyes – This is not the time to shirk eye makeup. Even with oversize frames, glasses can make eyes appear smaller. Make your peepers stand out with neutral eye shadow and a bit of eyeliner, followed with at least two coats of mascara. You'll want your lashes to be the star of the show with those frames. (Please remember to use a lash brush to remove tarantula-like clumps.)
Lips – A swipe of lipstick will define what type of look you're going for. Choose a bright lip for for a glam, fully-finished look. Want something more businesslike and refined? Choose a soft pink color. (Dior has some great options here.)
Cheeks – In all of the inspiration photos above, you'll see that the ladies added color to their cheeks. For some, it's a bit of blush to add rosy color. For others, it's a contoured cheekbone. I prefer the latter with rounded frames to add contrast to the shape of the glasses. I like a soft pink blush (like NARS' "Orgasm") with squared-off frames for a dose of femininity.
***
This post is in collaboration with Express Glasses, an affordable retailer for eyeglasses. It's an NYC-based company that makes and ships orders the same day. Thanks for supporting the brands that support Bedknobs & Baubles!