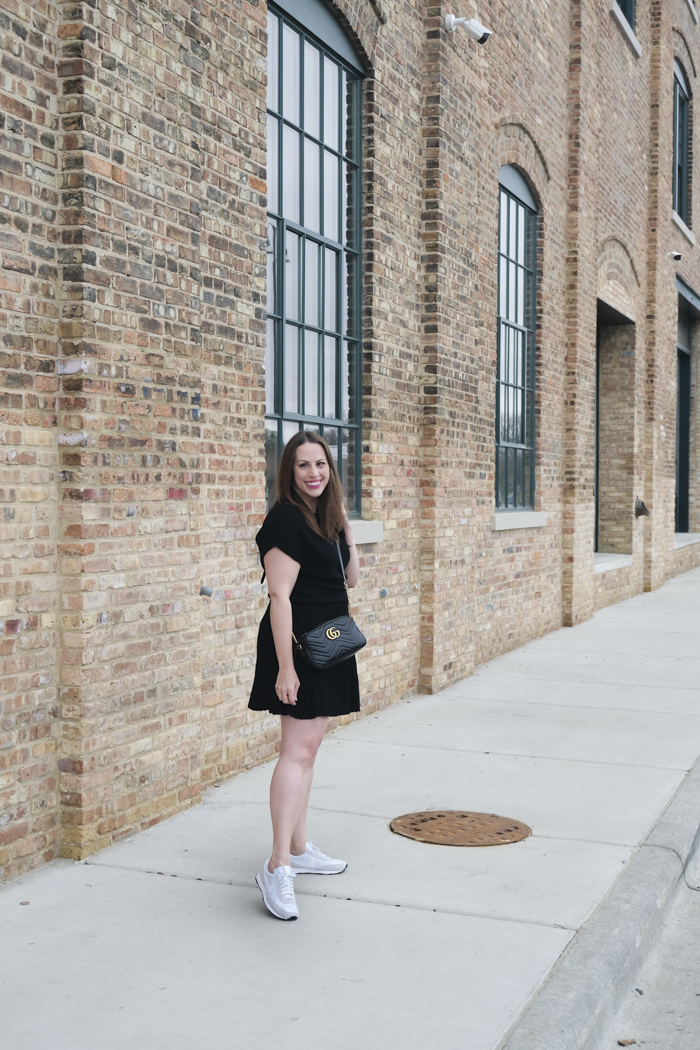 If you're a longtime reader, you know that I my love of jewelry runs deep. I am a self-proclaimed magpie and I can't resist adding new pieces to my collection regularly. Lately I've been drawn to classic, elegant pieces that are subtle and sophisticated on their own, but can be layered with statement-making gems.
I was recently introduced to a brand called Aurelie GI that specializes in those wear-with-everything pieces. It's a U.S.-based jeweler that offers 14K gold pieces handcrafted with recycled precious metals. (Whenever we can marry style with sustainability, I'm on board!) The collection includes rings, earrings (both pairs and singles), bracelets, necklaces, and pendants (like this sweet "Mama" pendant just in time for Mother's Day); and there are items studded with diamonds and semiprecious stones.
I chose the Effie oval band for its unique organic design and the textured Regalia band. As you'll see below, they're perfect for layering with one another or wearing on different fingers while mixing and matching with other jewelry items in your collection. If color is more your speed, the brand also has beautiful turquoise items like this stacking ring.
I've been wearing these rings nearly each day since they arrived three weeks ago and I'm impressed with the quality. I had a thin gold band years ago and it didn't take much to bend it out of shape. These, however, are solid and the quality does support the price point.
And, while we're on the topic of price, you can save 20% with code Jessica20 through the end of 2021!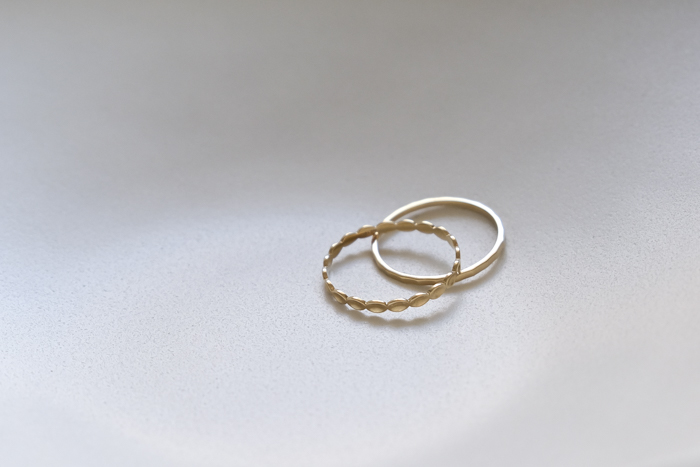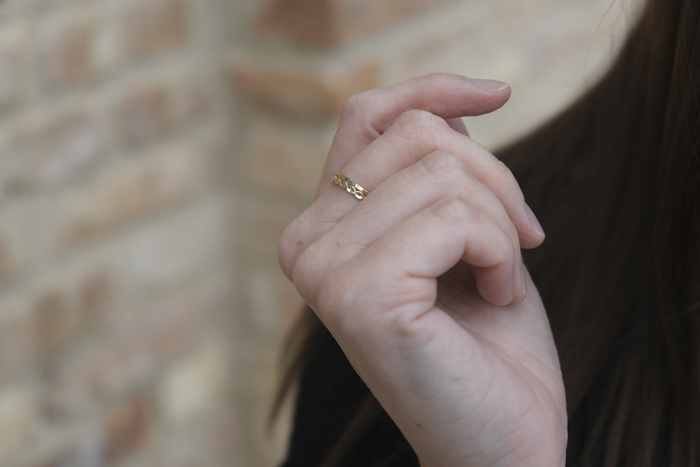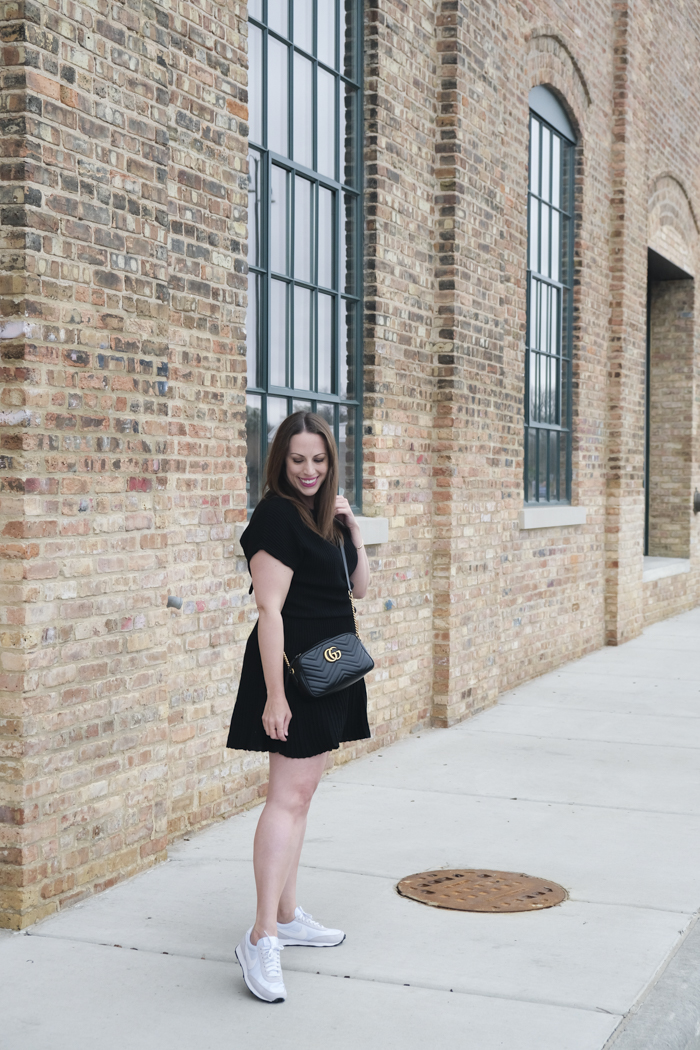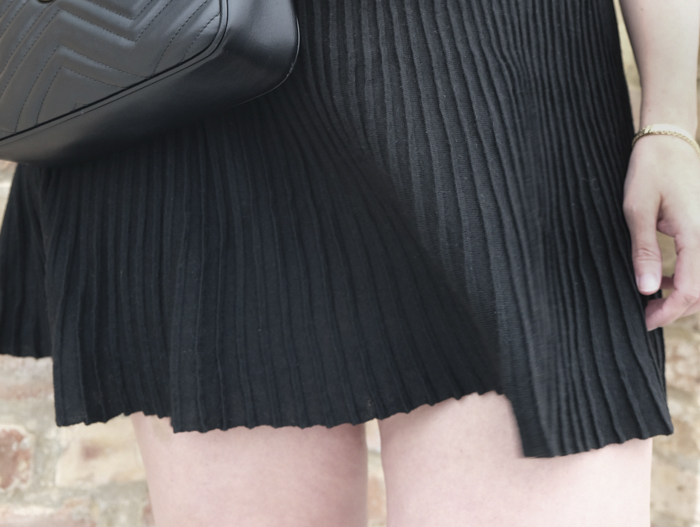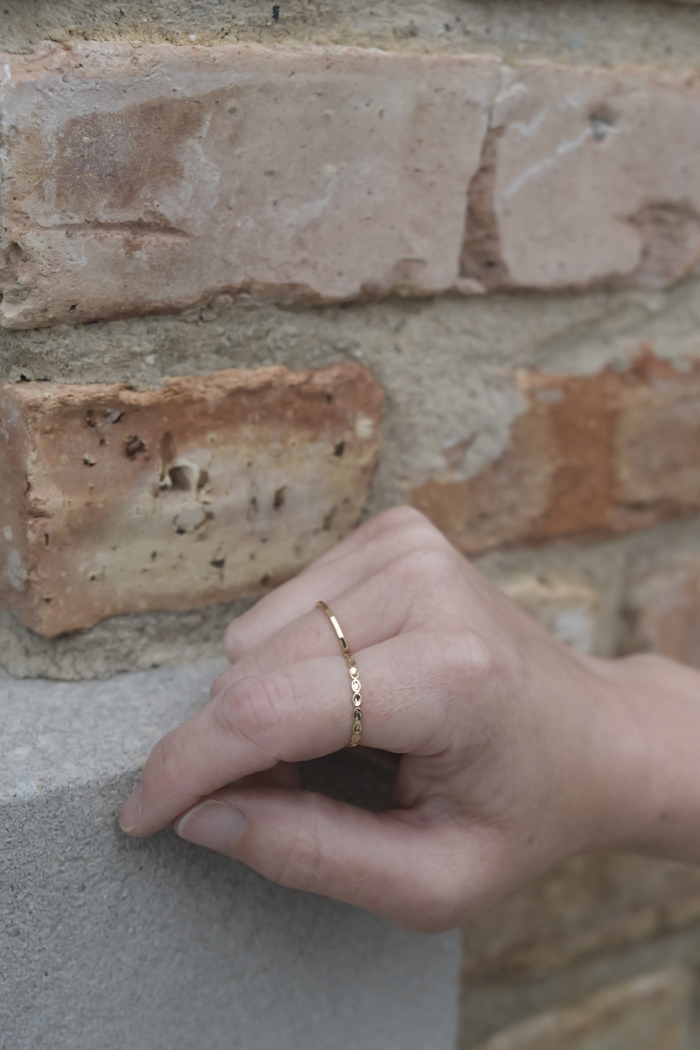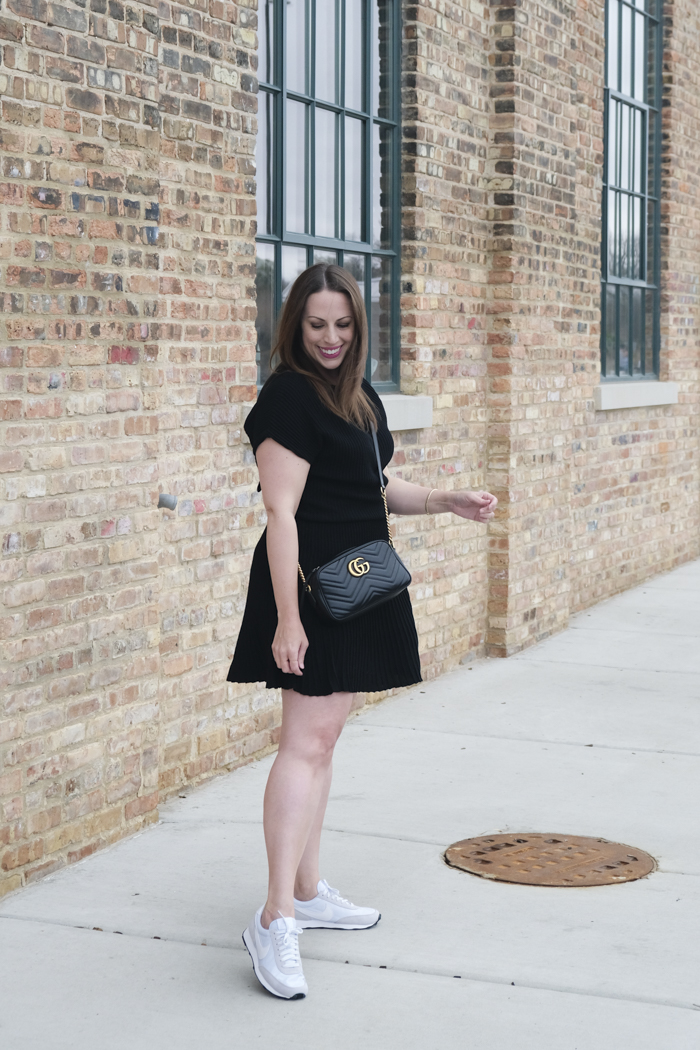 Dress: Anthropologie (true to size; I'm wearing a medium)
Bag: Gucci (see what fits inside here)
Sneakers: Nike (also available here)
Rings: c/o Aurelie Gi (this one and this one) – Plus, save 20% with code Jessica20 through Dec. 31, 2021!
Bracelet: vintage (I adore this bracelet, though!)
–
Let's keep in touch!
Instagram / Facebook / Pinterest / Bloglovin'
This post is sponsored by Aurelie GI.
As always, I only work with brands I truly love. Thank you for supporting my blog!