So, how much did all of this cost? A lot. And way more than what our original quote was.
I do think it's important to be transparent about renovation costs so others aren't blindsided by prices when they're doing their own remodels. Prices vary depending on where you live, and your contractor's experience and expertise. Plus, you don't know what you'll find when you open up your walls. I'll share more about the half bath in upcoming posts, but when we got behind the walls and saw our old cast iron plumbing, we decided to update it to modern PVC pipes which was an expected cost, but a smart decision to take care of it when the room was down to the studs to prevent possible plumbing issues down the road related to old pipes.
In this post, I'll break down the costs by three areas:
Labor – This is self-explanatory. We paid our contractor $65/hour and $30/hour for the trainees that were on the job occasionally. Due to what would turn out to be a wildly inaccurate quote, our contractor eventually did a blanket 20% discount on labor and did roughly $6,000 in labor for free.
Materials – This includes things like lumber, paint, nails, backer board, caulk, etc. Tile is also included in this section.
Fixtures – This will account for the finishings that you saw in the reveal post. It includes things like light fixtures, the tub, faucets, etc.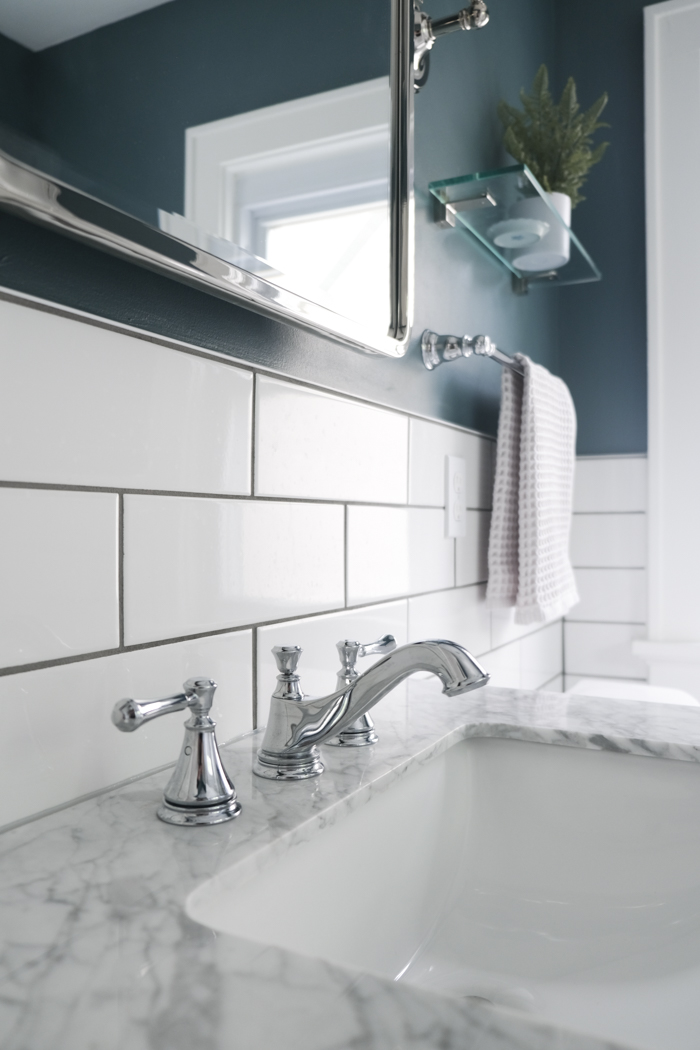 I'm excluding the cost of updating our plumbing, which came to $3,040.47. We removed all of the cast iron plumbing in the house and replaced it with modern PVC pipes. Cast iron eventually erodes and creates rough surfaces inside the pipes, which leads to drainage issues like clogs. We also discovered that the pipes were pitched incorrectly in the basement, so that was all corrected with that above price. It was money well spent.
Here's where we came in at:
Permits – $242
Labor – $19,670.25
Materials – $4,945.24
Fixtures – $4,223.68
Grand Total – $29,081.17
To put this in perspective, our original quote for labor and materials was approximately $12,000. We decided to remove the original built-in cabinet and rebuild it to match the new one, so based on the original quote, that would have added another $1,300 to our estimated costs. We anticipated an additional 30% to account for unexpected costs, but we certainly didn't expect to come in as high as we did by time the project ended — and this was after the labor discount. We ultimately decided to take out a home equity line of credit to allow for a cushion while we pay this back.
When it's all said and done, though, I'm sure we'll have "renovation amnesia" and will forget some of the financial stress. We're certainly very lucky to be in the position to take on such a bougie remodel and I don't take that for granted. It really ended up being worth it and it's really an investment in our home which will pay off when we eventually sell, but it'll also pay dividends now with our enjoyment of our home — and peace of mind that we're no longer having sustained water damage!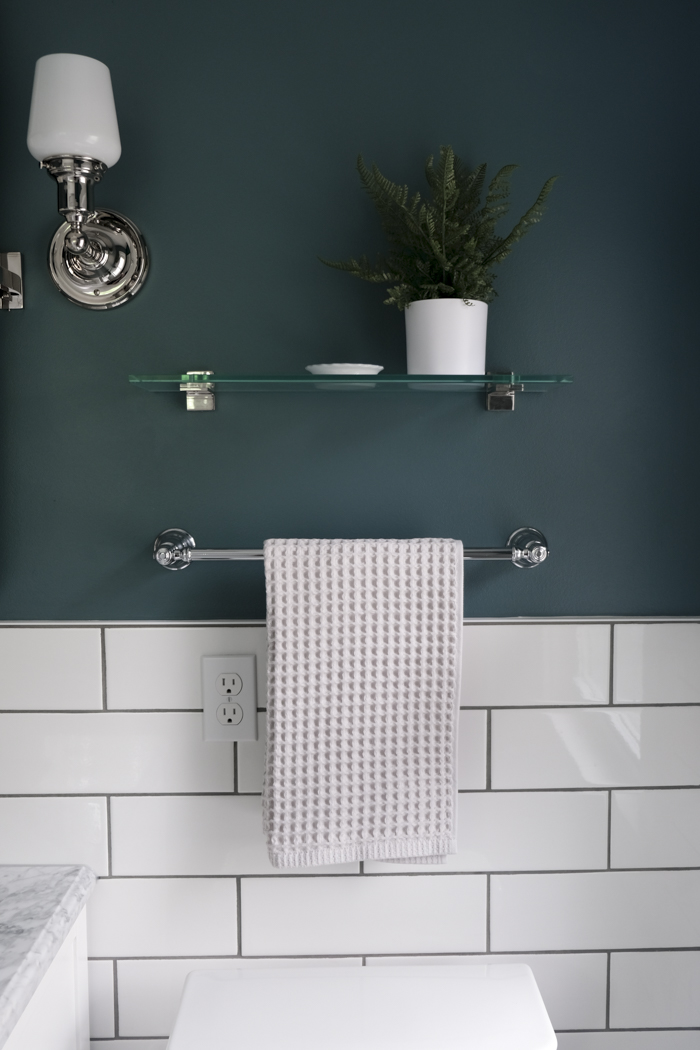 –
Let's keep in touch!
Instagram / Facebook / Pinterest / Bloglovin'