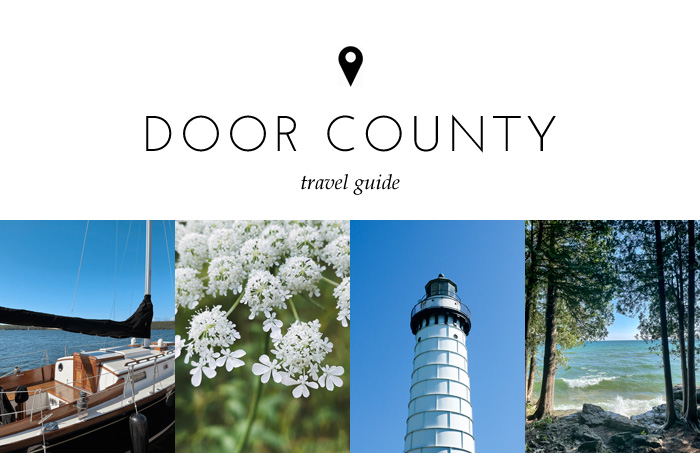 I'm so excited to share our recent trip to Door County with you! We've been eager to go back ever since we went last summer. A weekend of social distanced activities, hiking, outdoor meals and drinks was just what we needed in the midst of the pandemic and this year was no different — with the exception of a lifted mask mandate. It was the perfect way to wrap up summer 2021 and staying at the recently opened (and beautiful!) Dörr Hotel made it even more memorable!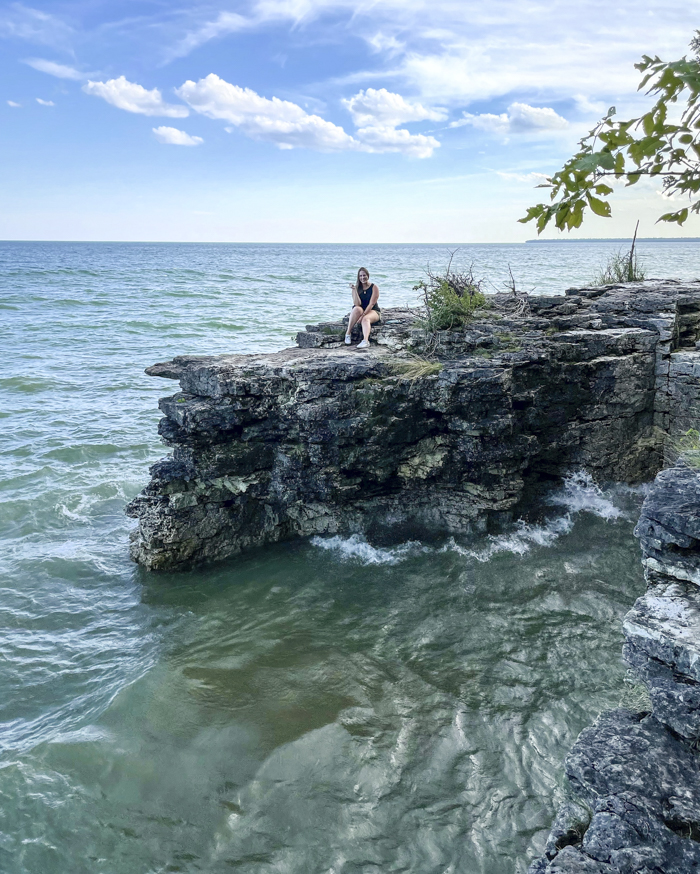 If you're not sure where Door County is, it's Wisconsin's peninsula (or thumb if you think of the state as a mitten). It's nestled between Green Bay and Lake Michigan, so you're looking at water-related activities and lakeshore views. Door County is also famous for its cherries and there's no shortage of cute farm stores for you to stock your pantry with preserves and pie fillings. Everything is close to each other up there, so it's common that you'll be zig-zagging between the towns during your stay.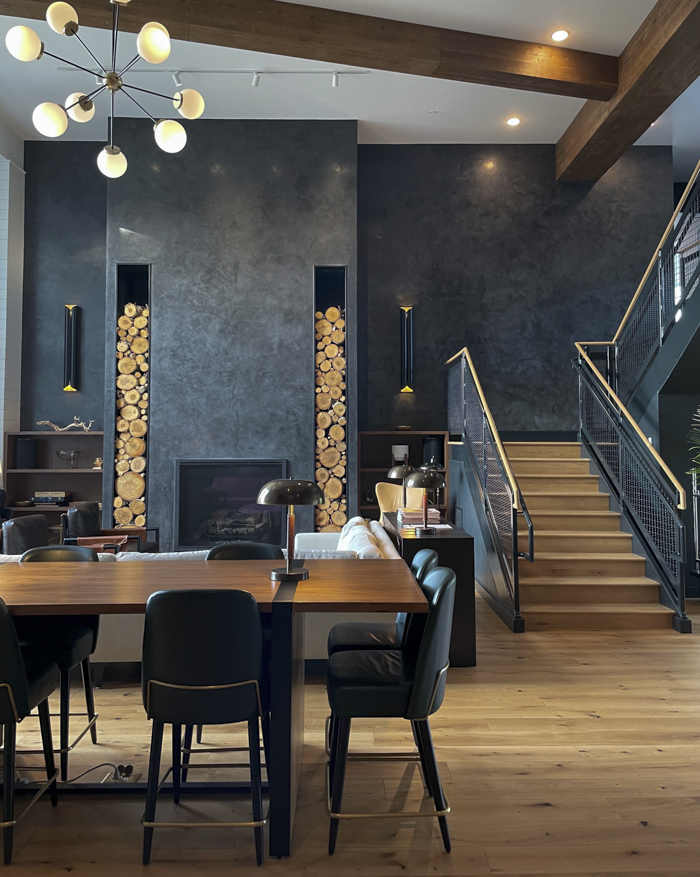 OUR STAY
Seriously, Door County was in need of a chic boutique hotel and the Dörr delivers! The Scandinavian-inspired hotel is located in Sister Bay and opened in May of this year — and it's beautiful! I'll let the pictures speak for themselves in terms of the design. Aesthetics aside, the hotel had a fire pit, cornhole, ping-pong, grab-and-go breakfast, a small bar (with surprisingly good draft options), private balconies for most rooms, among other thoughtful amenities. (We weren't the only ones in love with the hotel; many people checking out were already booking dates for next year!)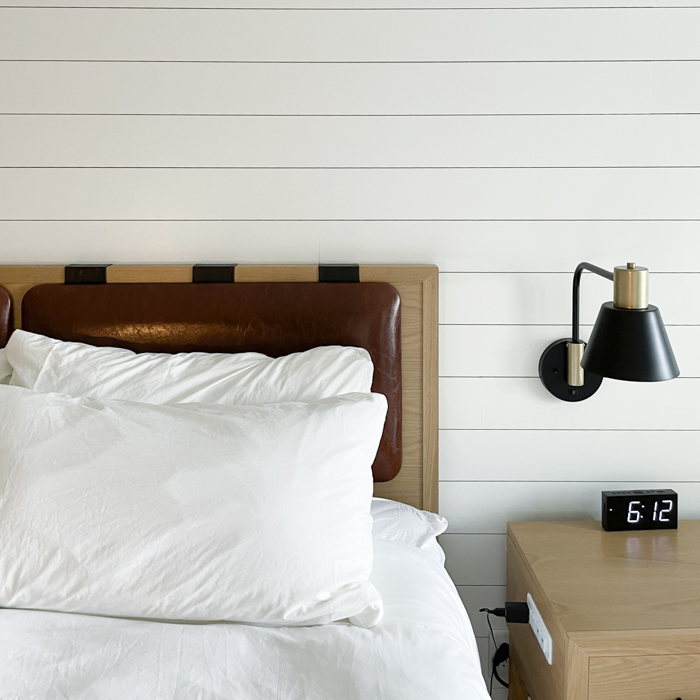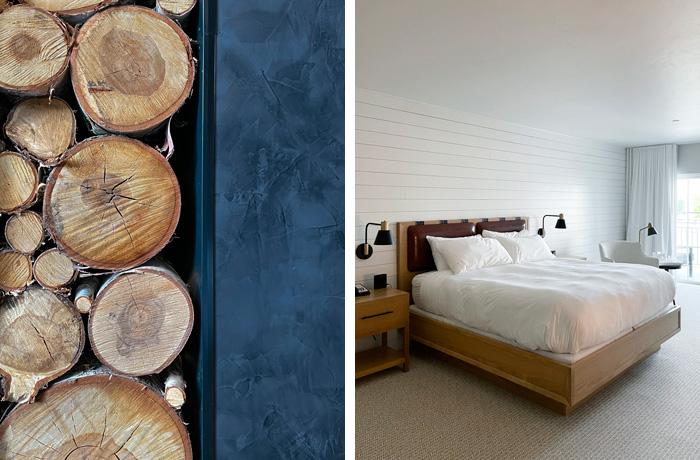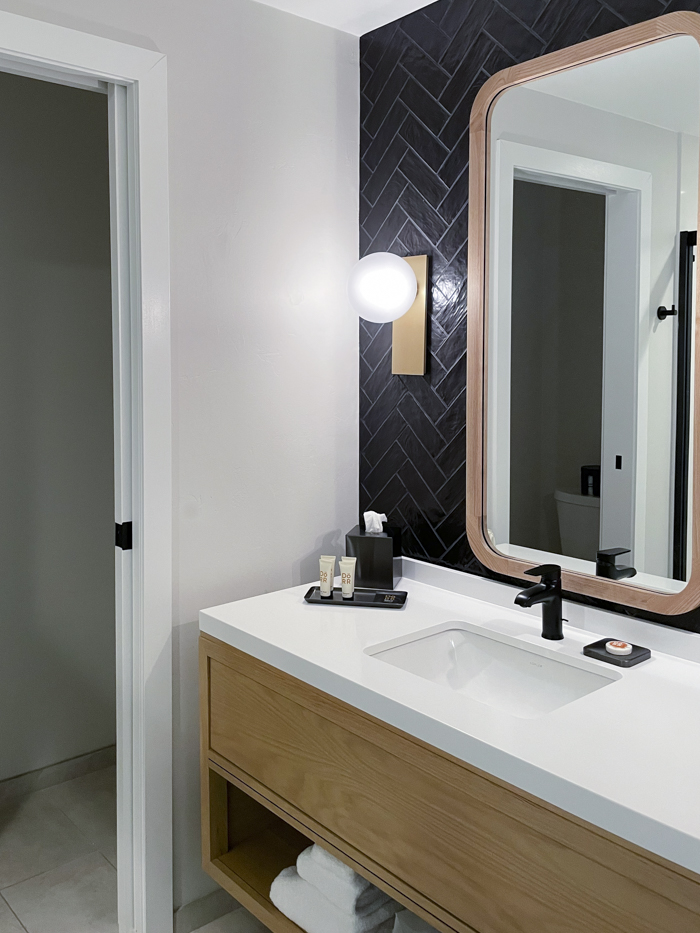 DAY ONE
We arrived in Sturgeon Bay, the southernmost town in what's officially considered the tourist area of Door County, around 4 p.m. and stopped by Renard's Cheese Store to pick up a bag of fresh cheese curds (the squeakier, the better!) for the remainder of our drive to our first stop: Whitefish Dunes State Park. Whitefish Dunes is right next Cave Point County Park, which is known for rocky cliffs along Lake Michigan. The two parks connect and since we have a State Park sticker, we opted to park at Whitefish Dunes where it typically has ample parking space available when the other park is busy. The coolest part of the parks is watching the waves crash against the rocky shoreline when it's windy. You can even feel the ground move beneath you as water makes its way into the crevices below. After an hourlong hike, we headed up to Sister Bay to check-in at our hotel, went to Wild Tomato for dinner (delicious!), and ended our evening with a couple of drinks at Al Johnson's Stabbur (an AstroTurf'ed outdoor beer garden).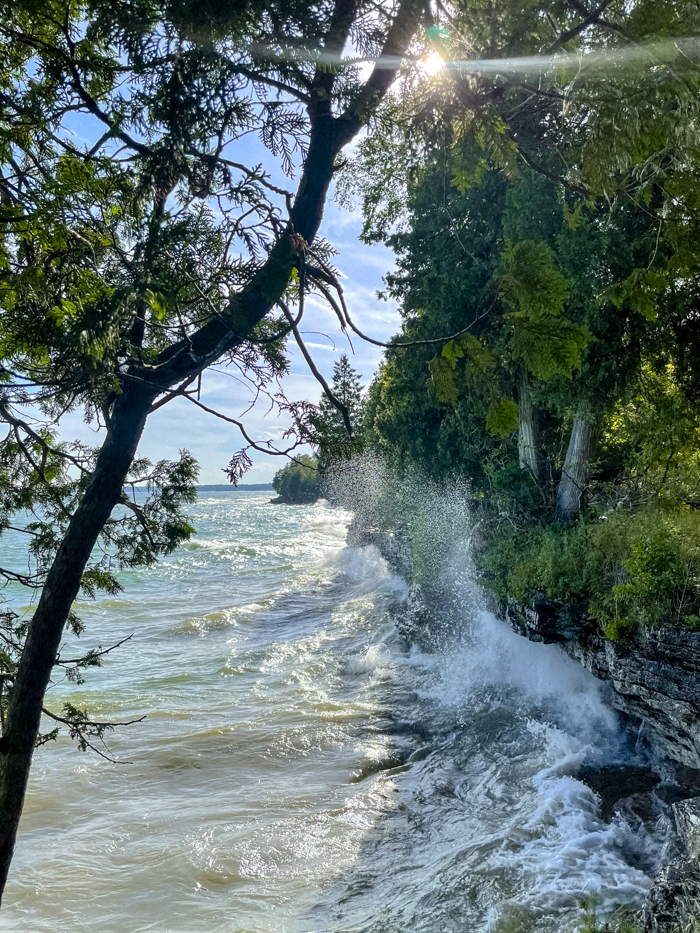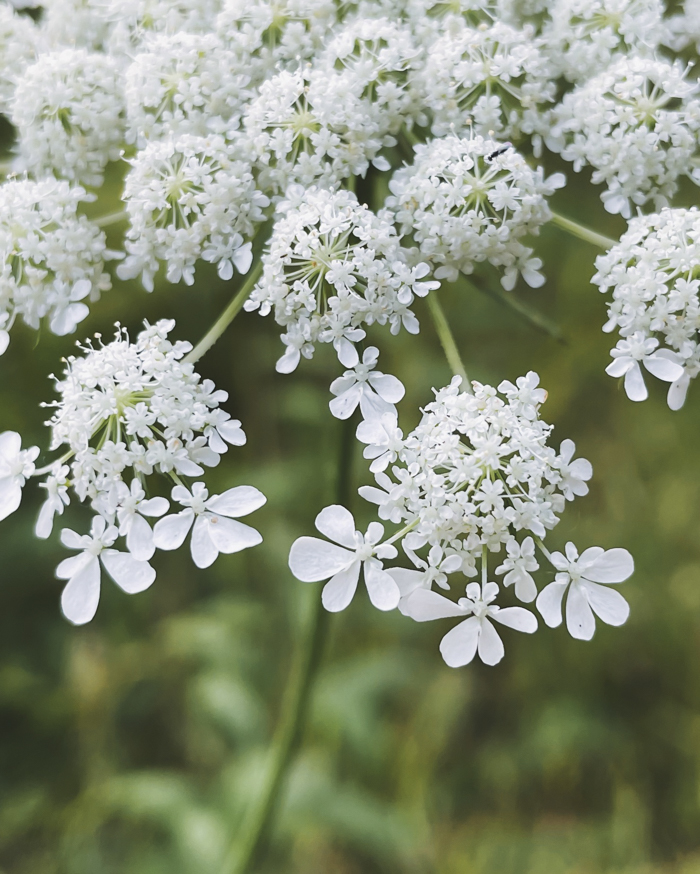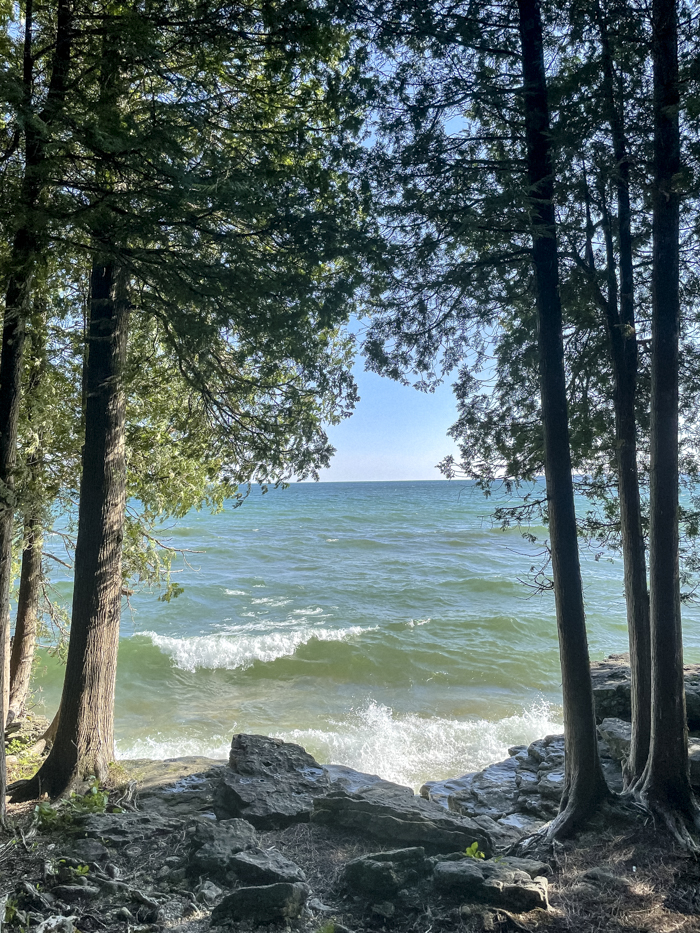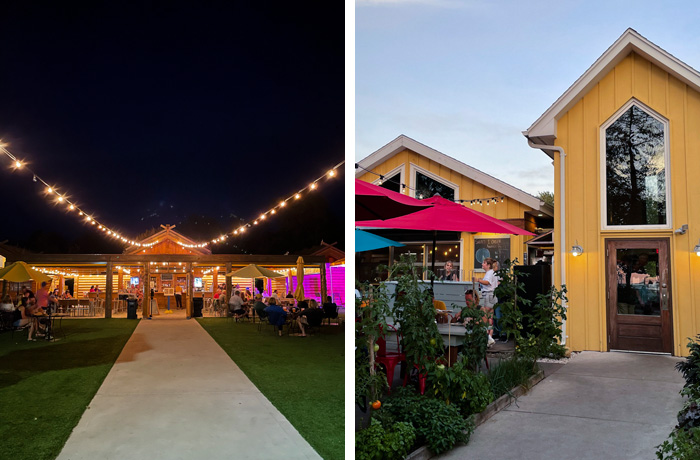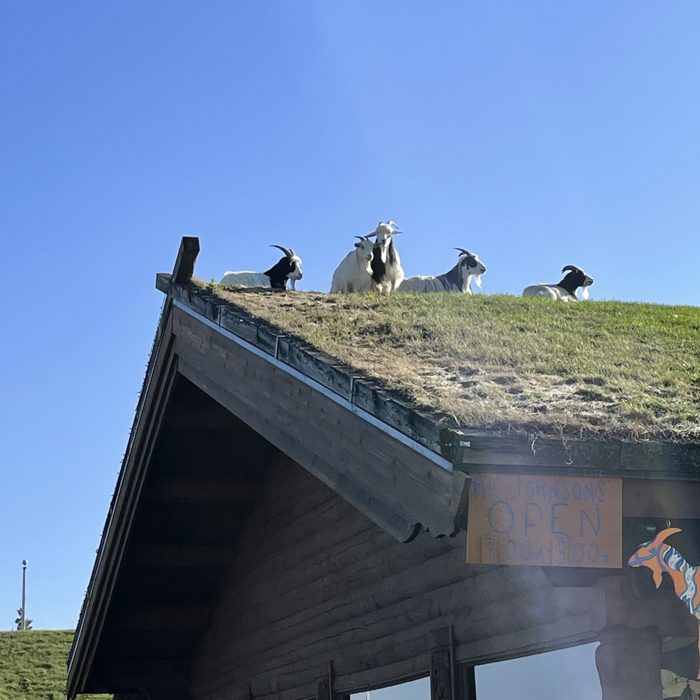 DAY TWO
The next morning, we went to Al Johnson's main restaurant for breakfast. It's a Door County institution, stopping people in their tracks for one very particular reason: there are goats grazing on the grass roof of the building. It's part of the Swedish charm of the place. While the restaurant usually has a long wait to get in, apparently the week before Labor Day is a quiet one in Door County and we were seated right away. We split a savory breakfast and an order of Swedish pancakes topped with Door County cherries. After breakfast, we went to the Cana Island Lighthouse, the area's most iconic lighthouse standing for over 150 years. After parking our car on the mainland, we took a tractor over the causeway to the island itself. The lighthouse tower was closed for tours the day we were there, but we were able to explore the island and tour the lighthouse keeper's quarters before heading back. Afterward, we stopped in Bailey's Harbor for a quick lunch and a beer at Door County Brewing Company, then we were off to Peninsula State Park to see the lighthouse, wade in Lake Michigan, and climb their new lookout tower. We stopped by Bad Moravian in Ephraim for a beer before heading back to our hotel to fresh up for dinner at the Wickman House. We had made reservations a month prior and it was the best decision. The restaurant is in what looks like an old farmhouse and inside the atmosphere is quiet and intimate, the staff is friendly and the food and drinks were amazing. (I'm still daydreaming about the smoked whitefish cake with kimchi remoulade!) We spent nearly two hours dining. The place was even more magical as night settled in and the string lights outside twinkled.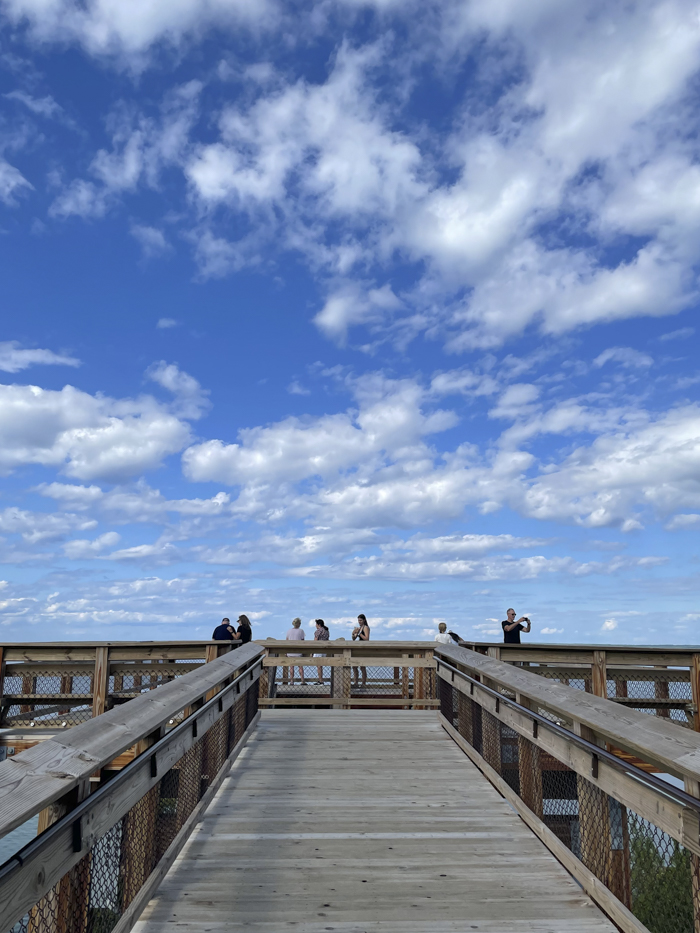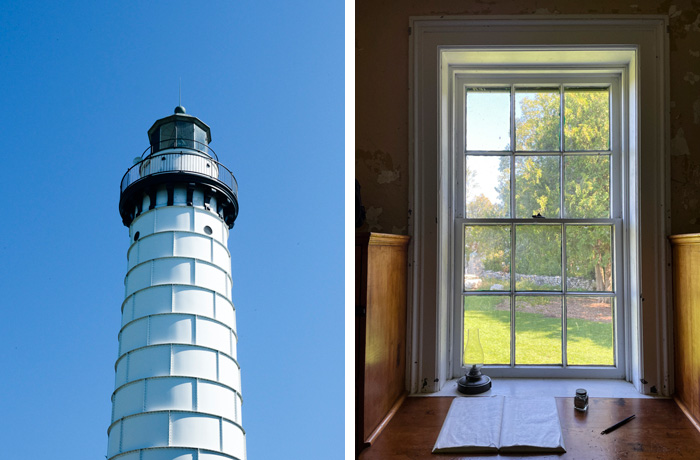 DAY THREE
We kicked off our last full day in Door County with iced coffee and a breakfast sandwich to go from Skip Stone Coffee Roasters and then drove over to Seaquist Orchards Farm Market where I dropped $75 on a variety of cherry products including cocktail cherries, cherry syrup, cherry pie filling, cherry salsa, etc. — and cherry turnovers that we enjoyed at Ellison Bluff County Park overlooking the water. With sugar coursing through our veins, we made our way to my favorite natural area in the state: Newport State Park. We went on a three-mile hike through a fern microhabitat before continuing along the bluffs to the water and enjoyed a short break at a secluded beach clearing. Once we had our fill of nature, we decided to stop by Fish Creek to browse the shops where I bought a pair of earrings at Sister Golden and a ceramic cup from TR Pottery. Then, it was finally time for our second annual Door County mini golf showdown. There are two places for mini golf: Red Putter (old-fashioned, no frills) and Pirate's Cove (more of an elaborate theme). I won last year's game at Pirate's Cove and [sadly] Dave beat me this year at Red Putter. Our next trip to Door County will cinch the championship for one of us. We celebrated his win with a beer at Peach Barn Brewing, a new brewery in the area that was just alright, but had a pretty outdoor space. We decided to go to Husby's for pub fare (and a surprisingly good chicken Caesar salad) for dinner before ending our getaway with a brandy old-fashioned across the street at Sister Bay Bowl and a nightcap back Al Johnson's Stabbur.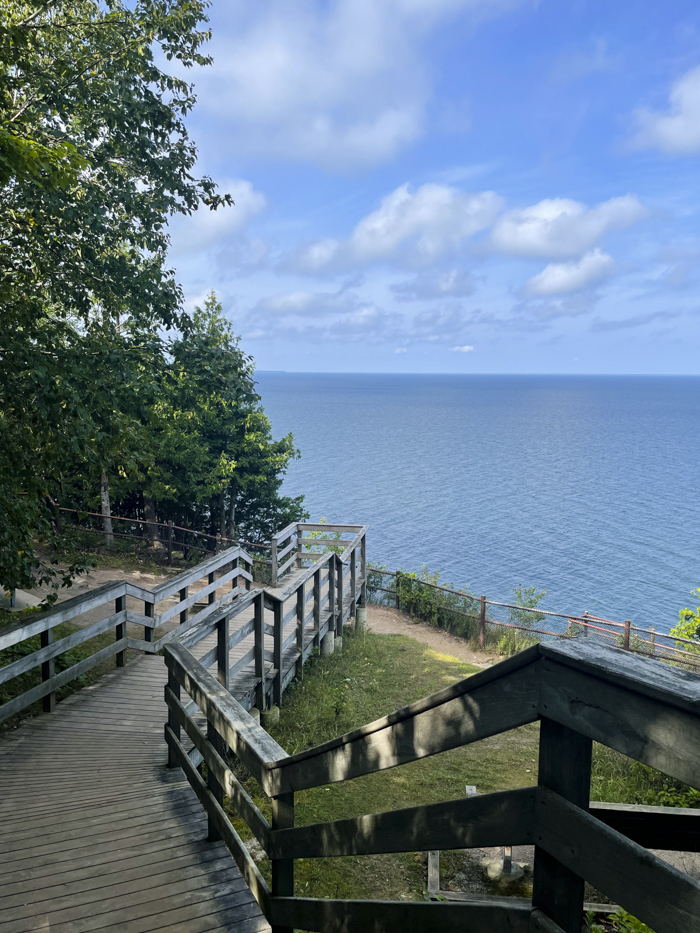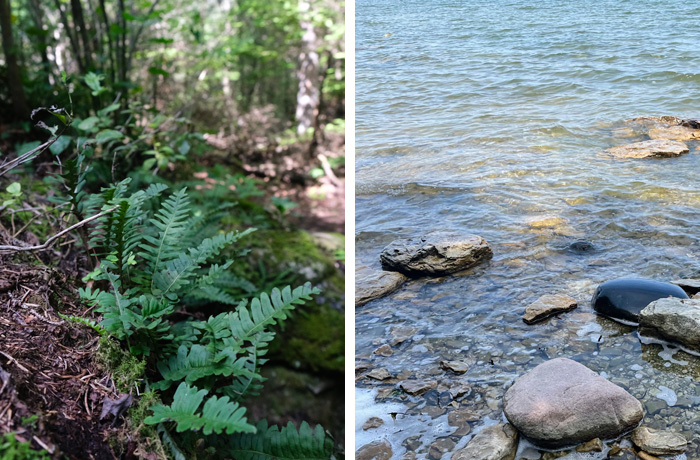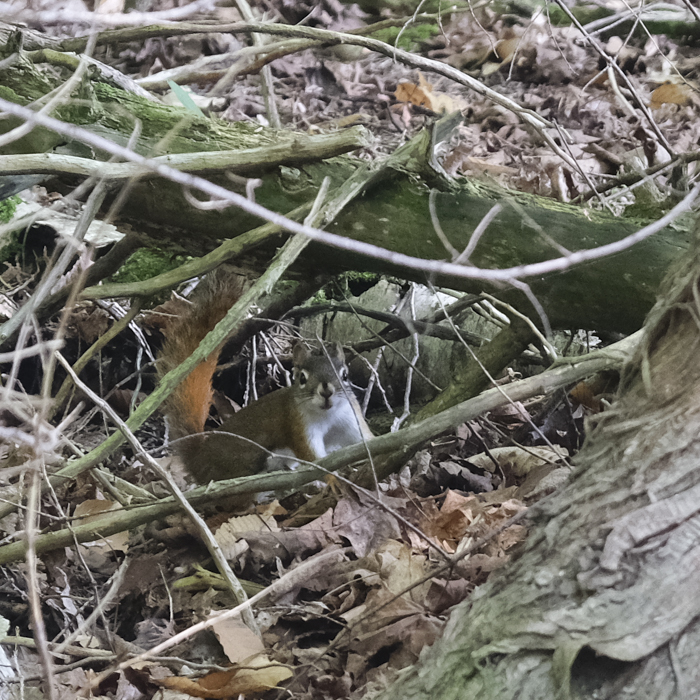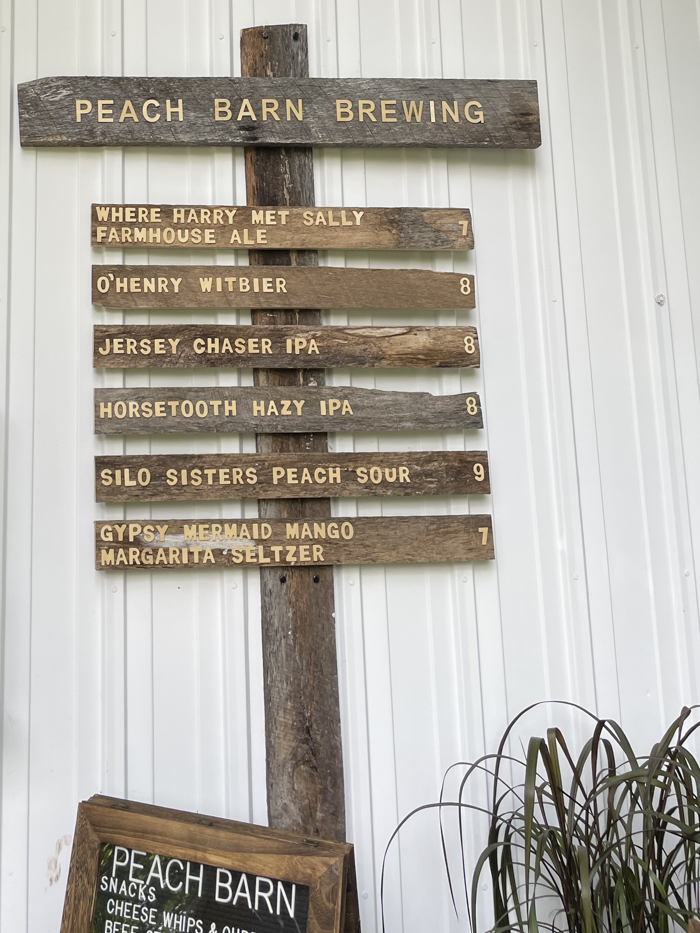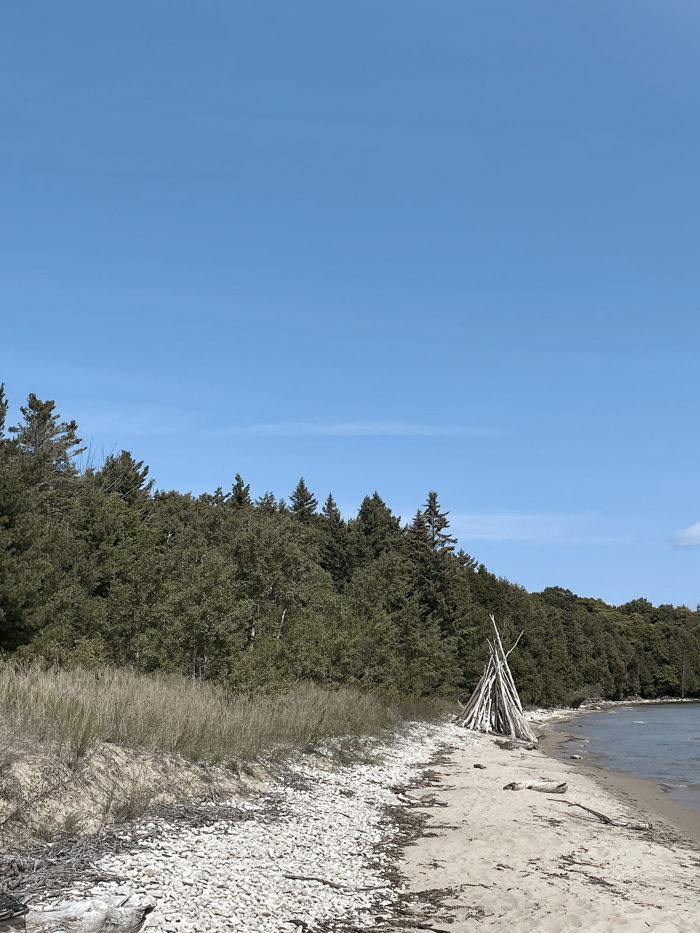 DAY FOUR
I had one very important to-do item on our last day: stop by Lautenbach's Orchard for a few jars of their cherry jalapeno spread. I bought one last year and went through it all in record speed, smearing it on grilled cheese sandwiches. A year was too long to go without that taste sensation and now I feel like I have a sufficient supply to hold me over until our next trip to Door County!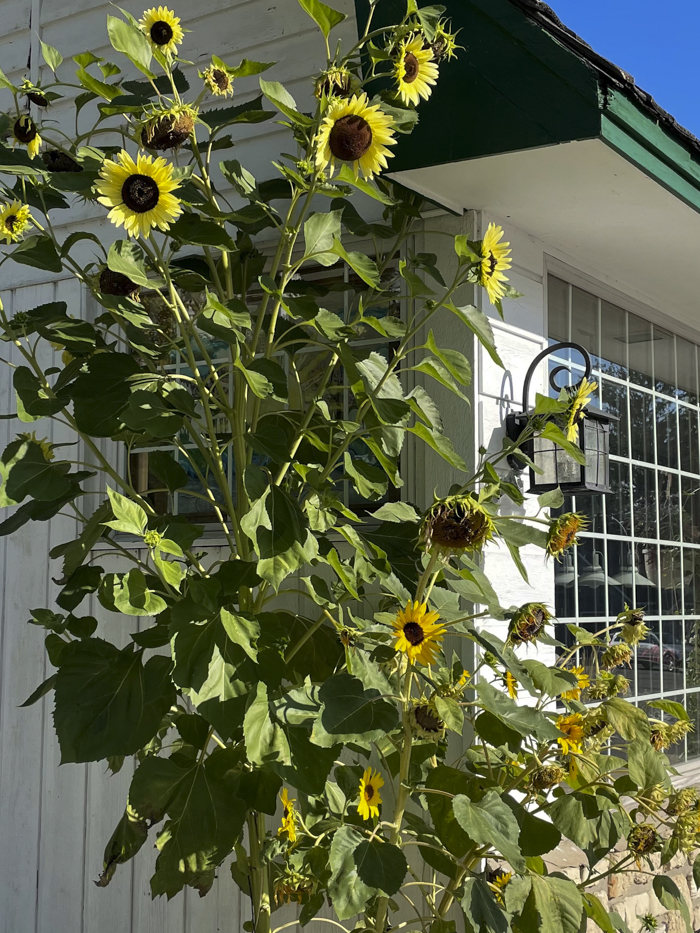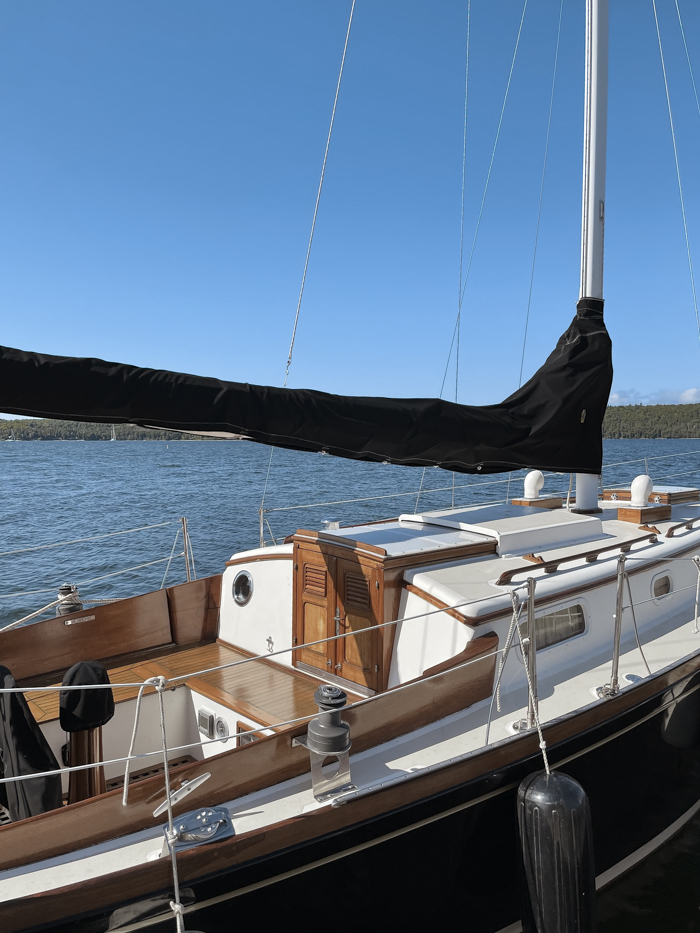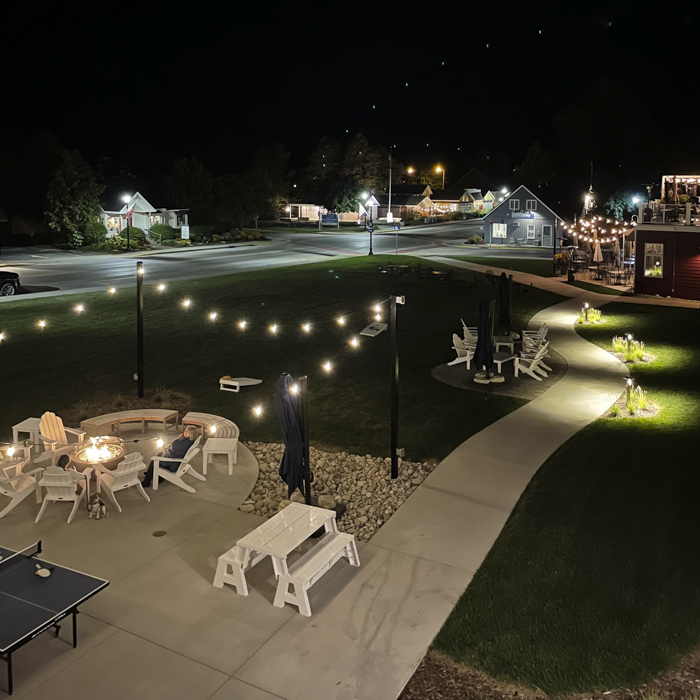 PLAN YOUR TRIP
Below, I've compiled a list of the things we've enjoyed in Door County, along with a couple of things that remain on our to-do list for next time!
SEE & DO
SHOP
EAT
DRINK
–
Let's keep in touch!
Instagram / Facebook / Pinterest / Bloglovin'