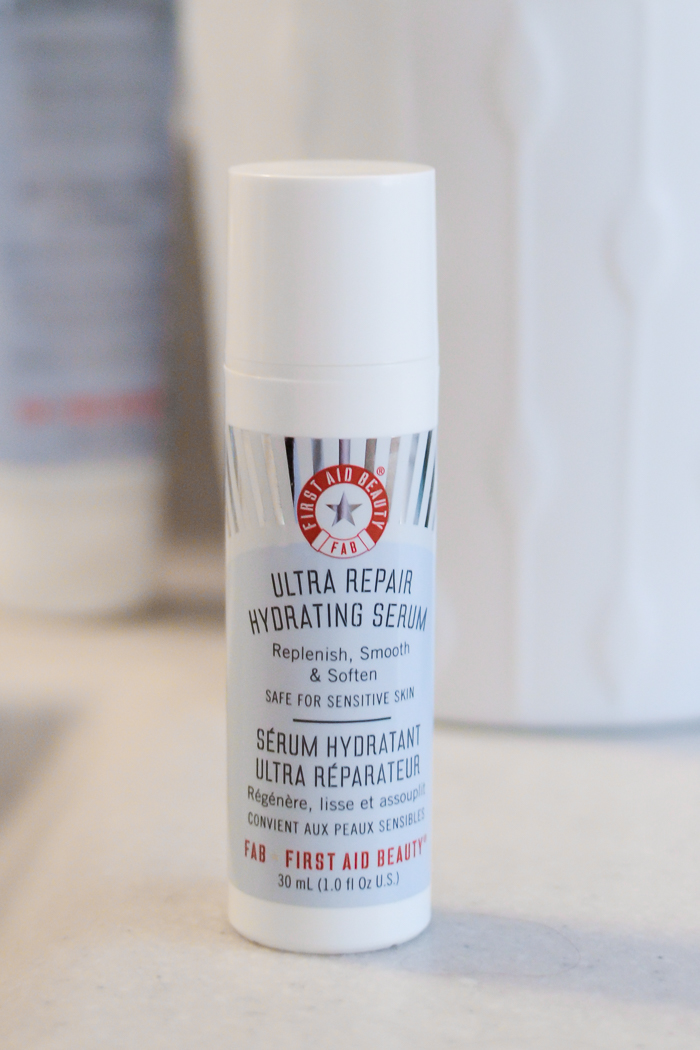 If you suffer from dry flaky skin, you need to add this serum to your beauty arsenal. Once the humidity lessens in the fall and winter, I can't escape flaky skin no matter how many masks, lotions, and exfoliants I use. This is the only thing that has worked to keep flakiness at bay and keep my complexion smooth.
The marketing spiel: Formulated for all skin types, Ultra Repair Hydrating Serum instantly infuses skin with essential hydration to help plump and minimize the appearance of fine lines and wrinkles. Its lightweight texture makes it perfect for layering under your favorite AM and PM moisturizers. Hyaluronic acid—a moisture-locking agent—helps hydrate, plump, and nurture. Peptides help minimize the appearance of fine lines and wrinkles, while collagen helps skin appear more plump and replenished with an improved-looking texture. Colloidal oatmeal, along with aloe leaf juice, help calm and soothe irritated skin for an allover healthy-looking and feeling complexion.
My thoughts: I apply one pump of product to my face at night after washing my face whenever my skin looks flaky. The instructions suggest following up with moisturizer once the serum is fully absorbed, but I've never done that. The texture of the product doesn't feel luxurious — and sometimes a little sticky — but after you smooth it on and leave it for 15 minutes or so, it disappears into your skin and feels weightless. In the morning, those little flakes have miraculously disappeared leaving my skin smooth and soft. The price is steep at $36 per ounce, but you really don't need a lot of product at a time.
Bottom line: It's definitely worth trying if you also have dry, sensitive skin that's prone to flakiness.