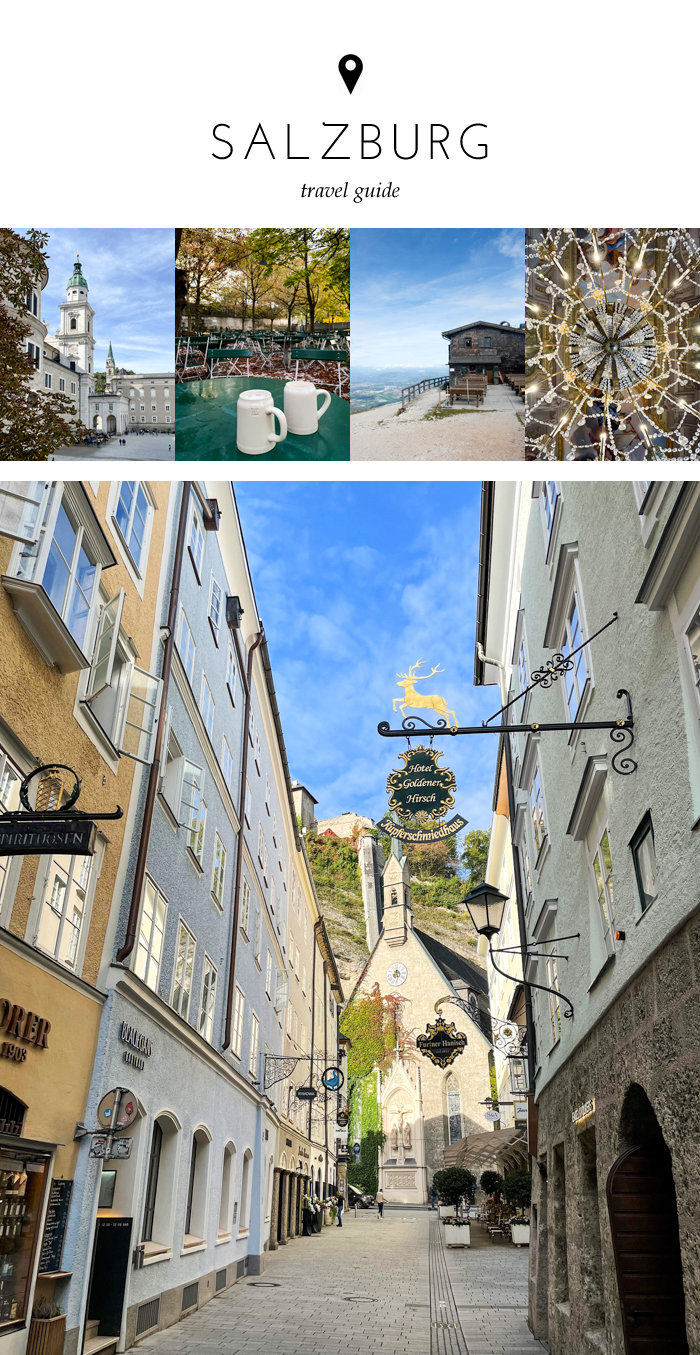 I have so much to share with you from our recent trip to Europe and I'm going to start with Salzburg, Austria! We stayed at the Goldener Hirsch, a charming property nestled in the historic district that was the ideal home base for exploring the city. Below, you'll find a list of my travel recommendations, restaurants and bars we enjoyed, travel tips, and photos from our adventure.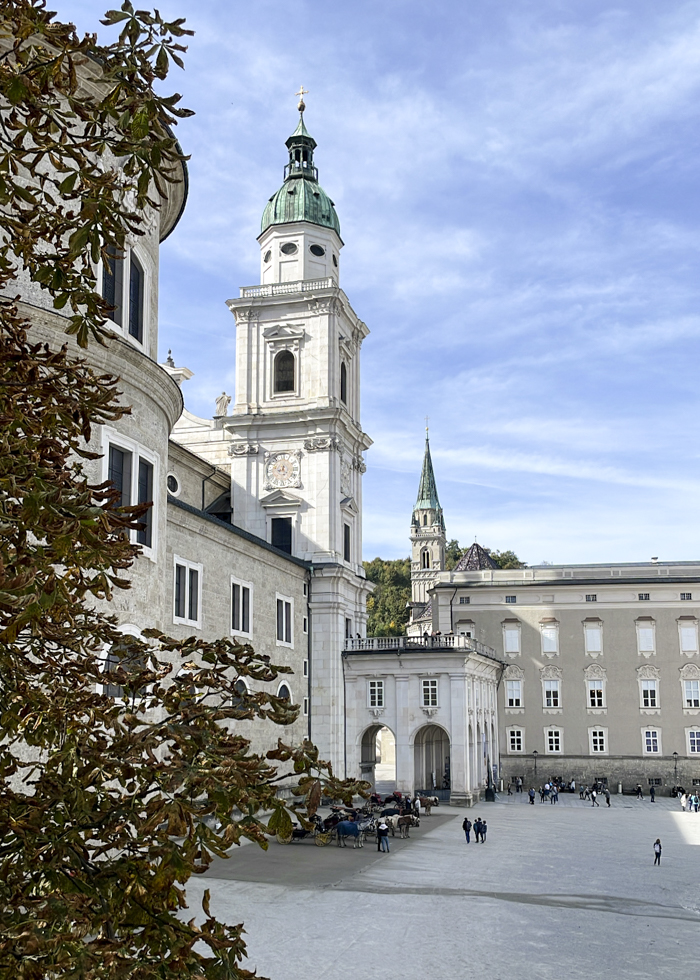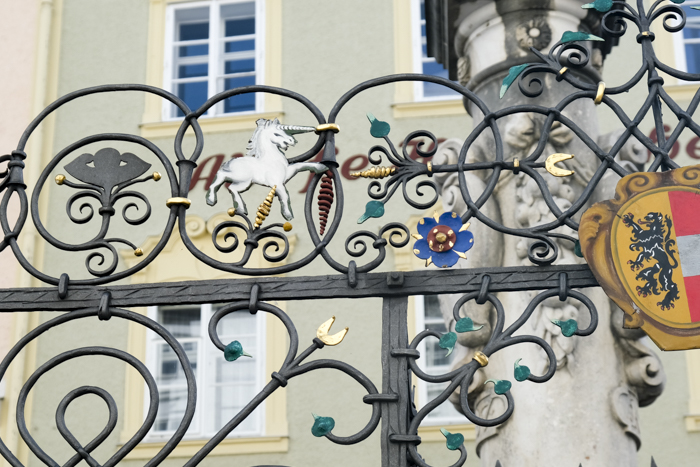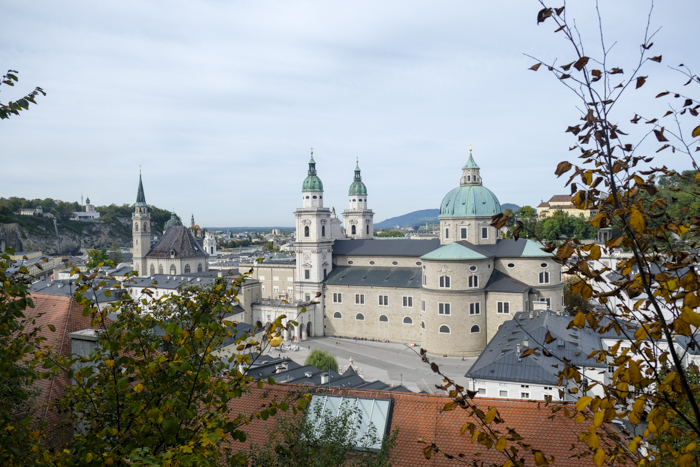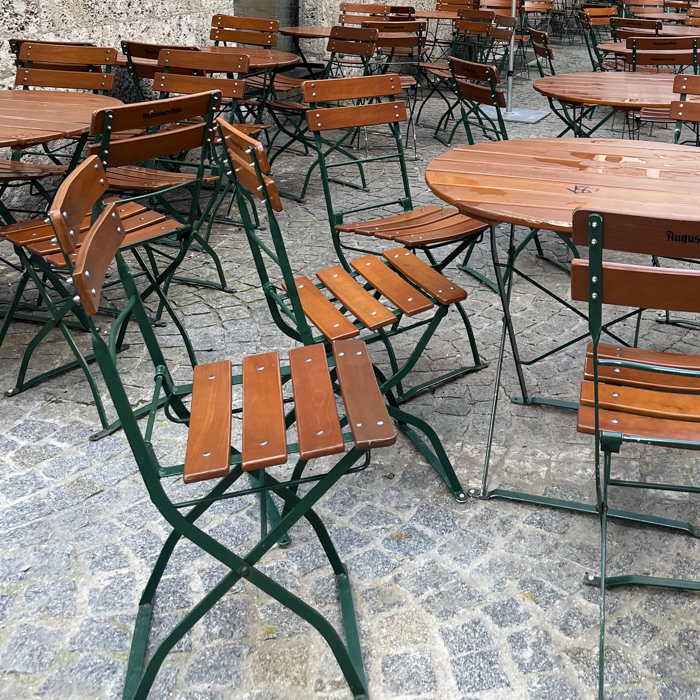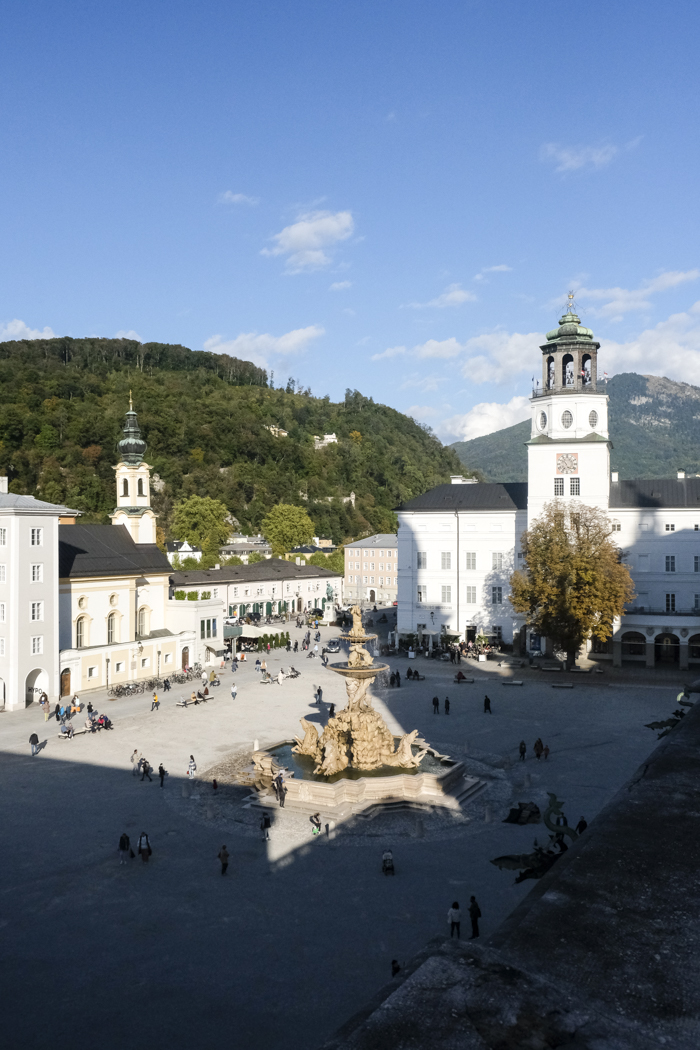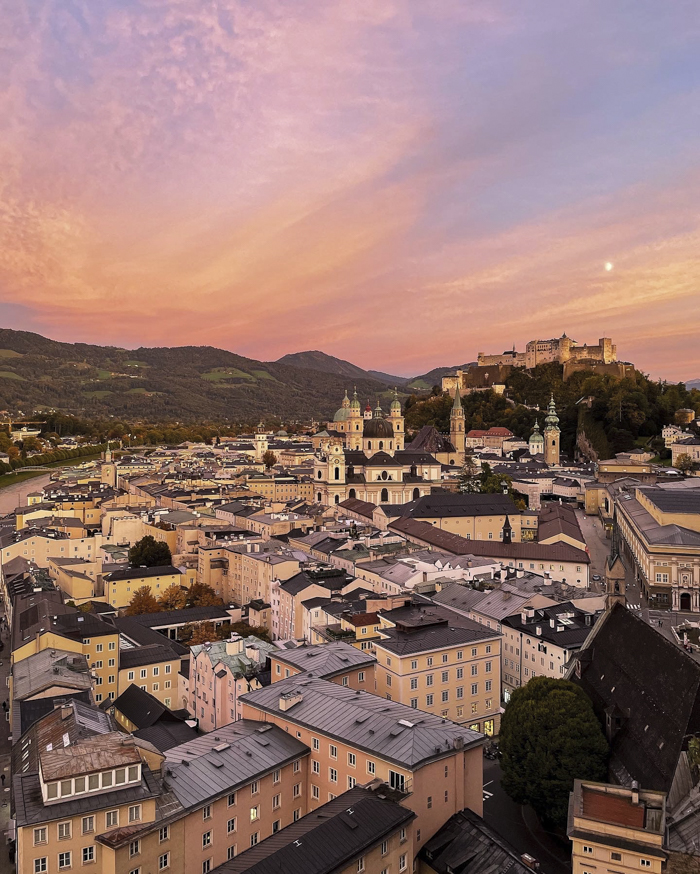 ---
See & Do
---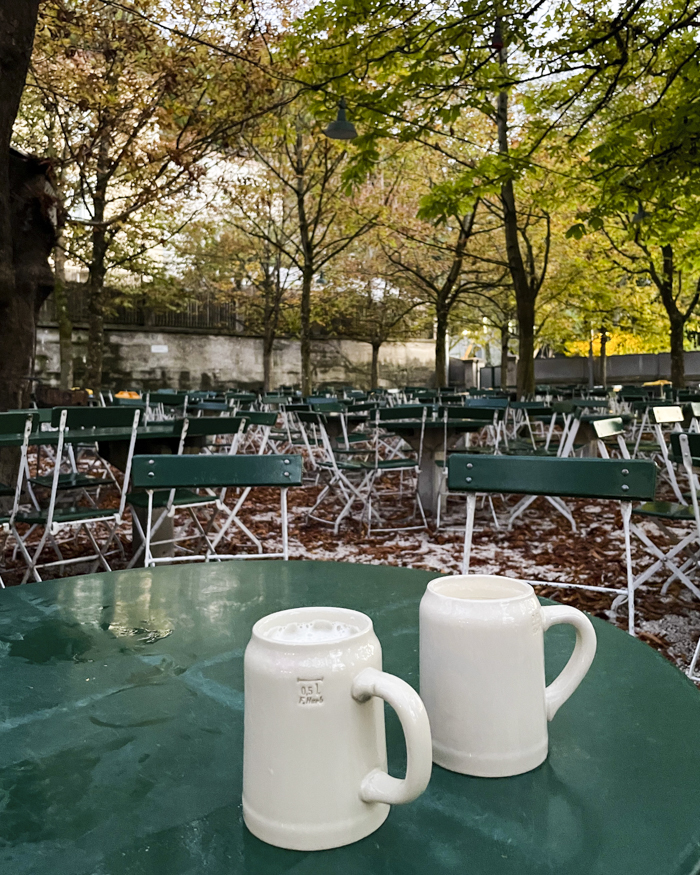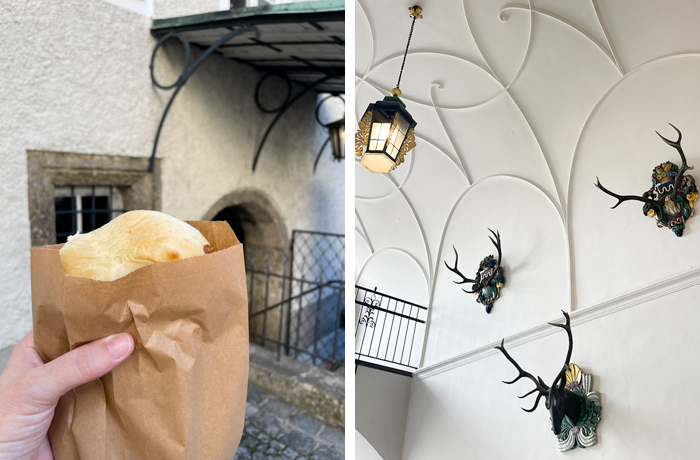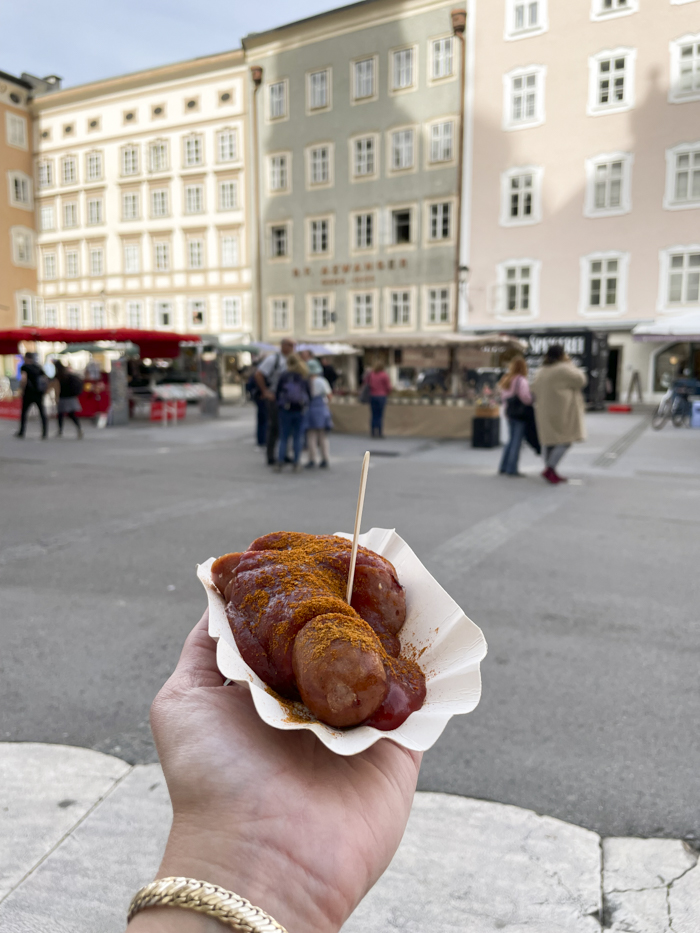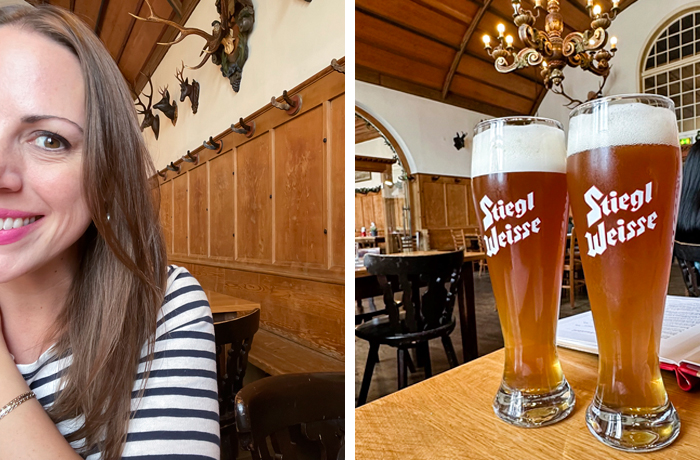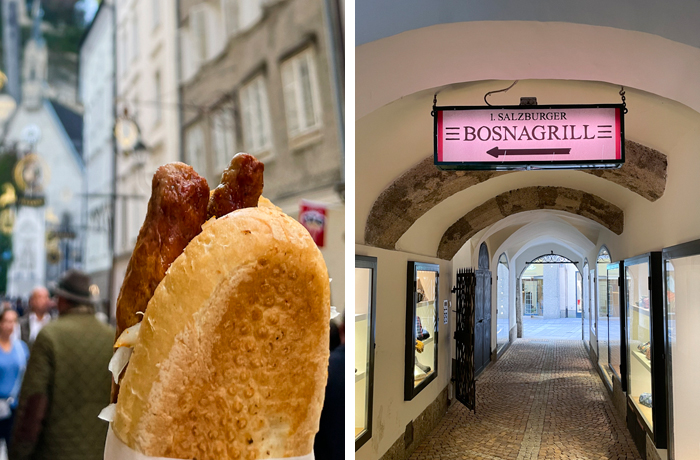 ---
Eat & Drink
---
Augustiner Bräu – This beer hall and garden has been operating since 1621. When you arrive, you'll grab a ceramic stein from the shelves near the entrance, rinse it with water from the tap nearby, pay the cashier who will hand you a receipt, then give your receipt to the person actually pouring the beer. It's an efficient process! There are food stalls on site where you can get everything from cheese to sweets to schnitzel sandwiches.
Alchimiste Belge – If you're growing tired of Bavarian beer, this cozy bar has an impressive beer menu.
Balkan Grill Walter – Tucked away in one of the pedestrian passages is Balkan Grill Walter, a window-service location that serves bosna, an Austrian street food made of two grilled sausages tucked in a bun and topped with onions, parsley, and curry powder. They're cheap and amazing.
Restaurant Stiegl-Keller – Look no further for traditional Austrian cuisine. I had the best schnitzel. There's also an outdoor terrace where you can overlook the city.
Stiftsbäckerei St Peter – The oldest bakery in Salzburg dates back to the 12th century and is still still powered by a water wheel and uses a wood-fired oven. We shared an impossibly soft roll with raisins that was delicious.
Salzburger Grill Imbiss – This is another sausage stand that's known for its bosna, but it also serves a variety of wursts including currywurst and has beer available. Take your food around the corner to University Square and enjoy your meal on the steps to Kollegienkirche to people watch.
Mozart Balls – The city's most famous candy is made from pistachio, marzipan and nougat then covered in chocolate. You'll find these just about everywhere in town. From what I understand, go to chocolate shops if you plan to enjoy them in the city, but ones from tourist shops or grocery stores and preferred if you're going to bring them home as gifts as they're more likely to have a longer shelf life.
Additional recommendations that were on our list, but we didn't make it to: Die Weisse, Café Tomaselli, S'Kloane Brauhaus, and 220 GRAD.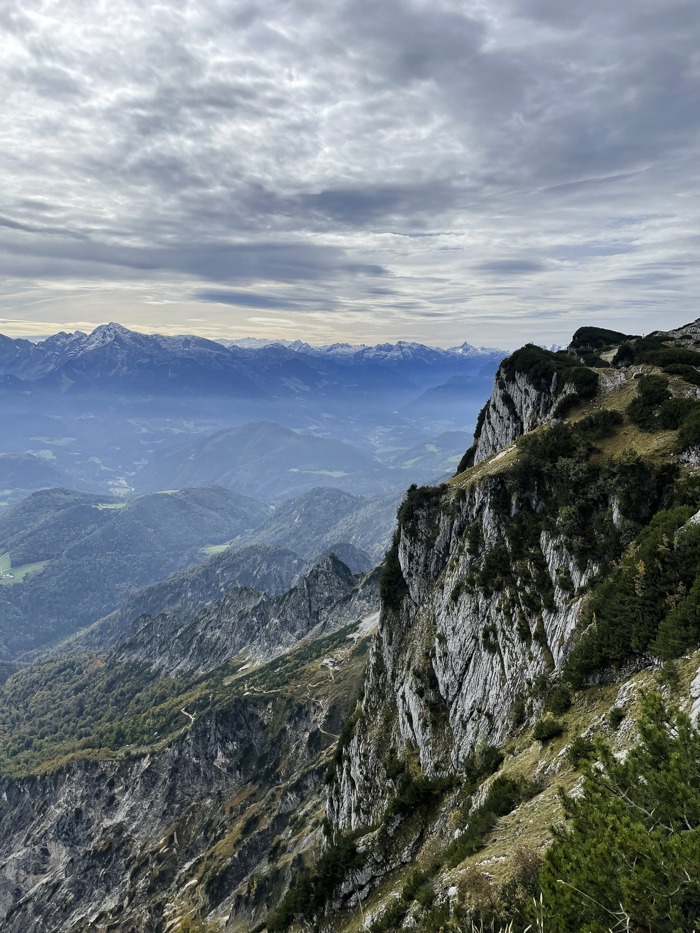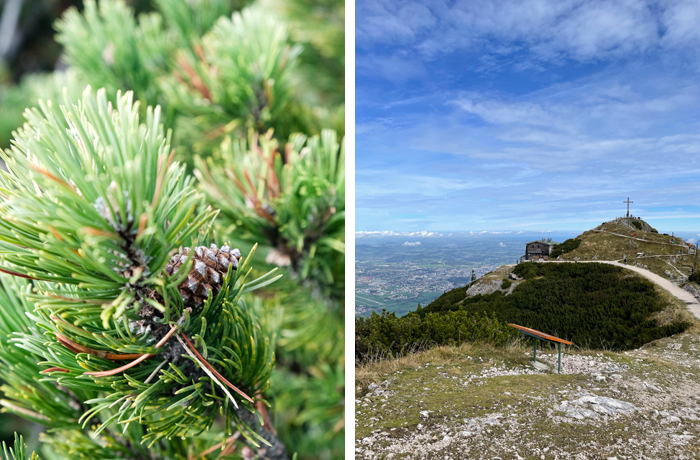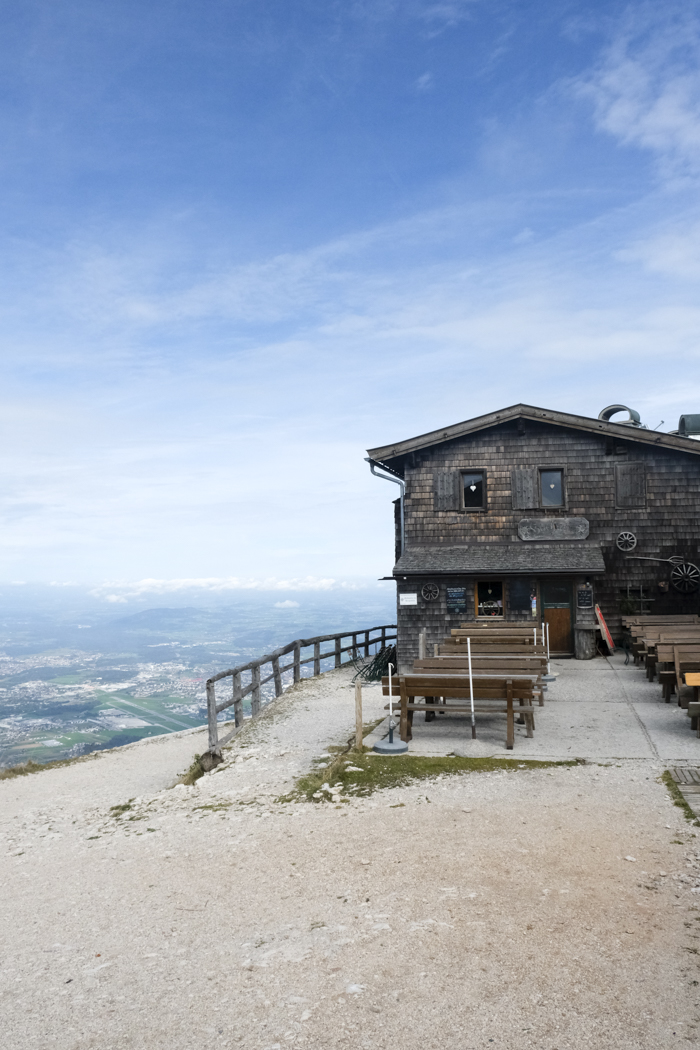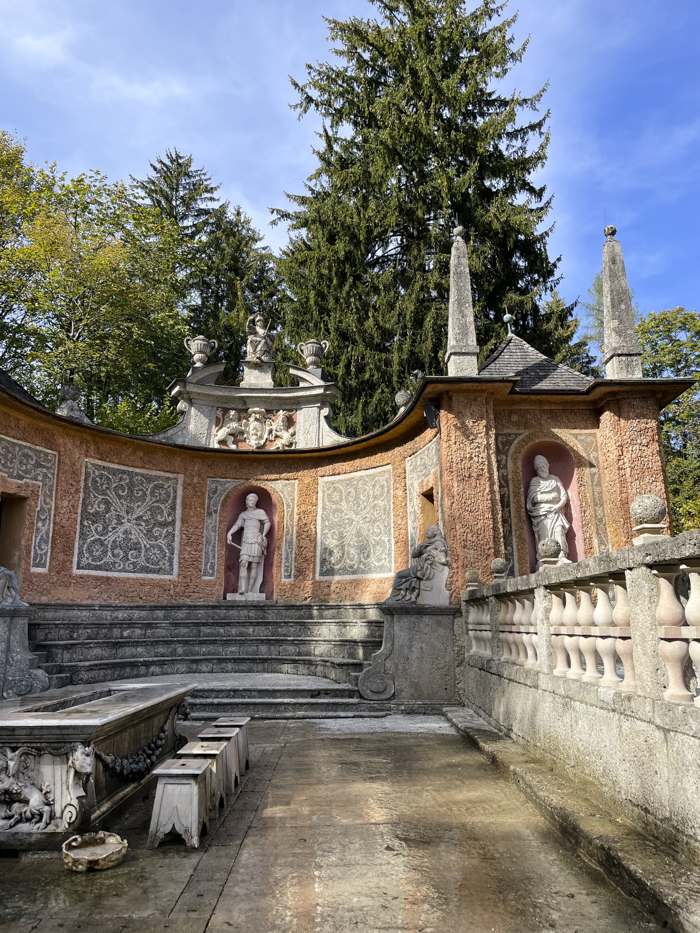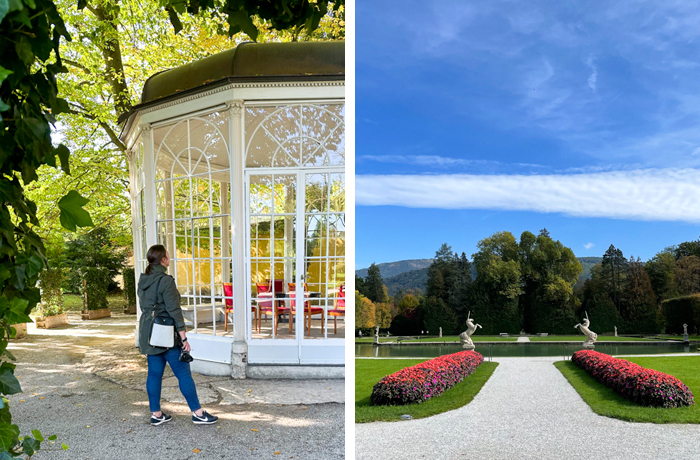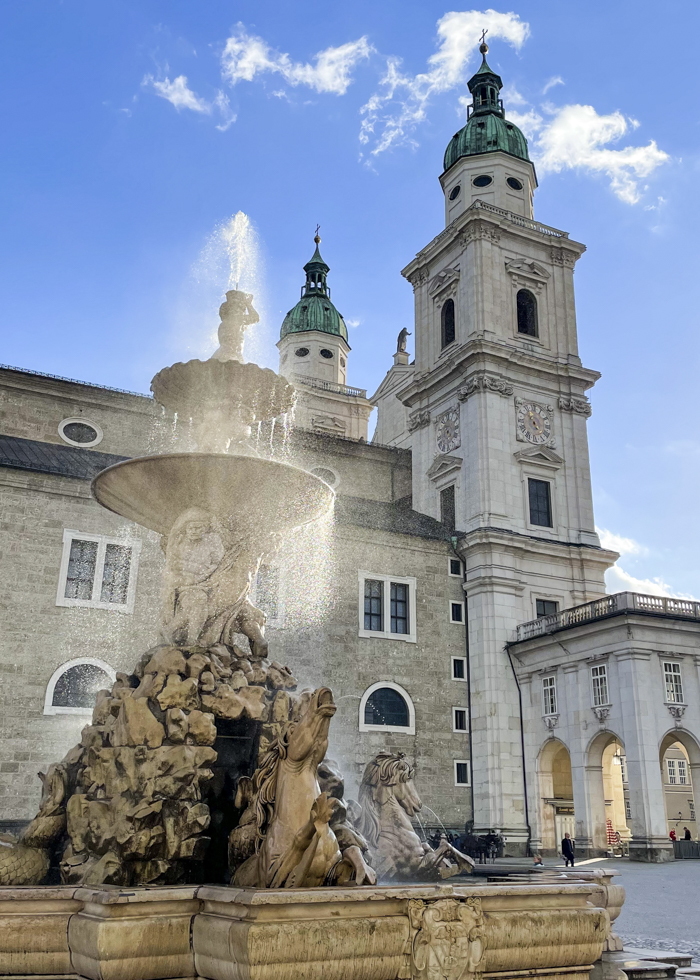 ---
Travel Tips
---
Get the Salzburg Card! For €45 per person, we had 72 hours' access to every tourist site and the city's public transportation — including transportation to Untersberg and a roundtrip ticket for the cable car. It's a steal and also makes it a no-brainer to pop into attractions you might not otherwise be interested in. This guide has a comprehensive overview of the card benefits and suggested itineraries. I'd recommend getting the Salzburg Card right away when you arrive in the city. You can find it just about everywhere (we purchased ours at a bookstore in Salzburg's main train station), and then use it for transportation to your hotel. We walked from the main station to our hotel in the historic district and it wasn't a pleasant stroll. There were plenty of buses at the station that would have brought us there.
Public Transportation – The majority of the buses will take you to the same destinations in and around the historic district. They're not particularly punctual, but they'll come eventually. To go to the airport, we had our hotel call a taxi for us. It was a fairly quick drive that cost around €20. Worth it.
You'll need cash. Many of the main tourist destinations and restaurants took credit, but we needed cash for smaller locations like the bosna stands and the Belgian beer bar.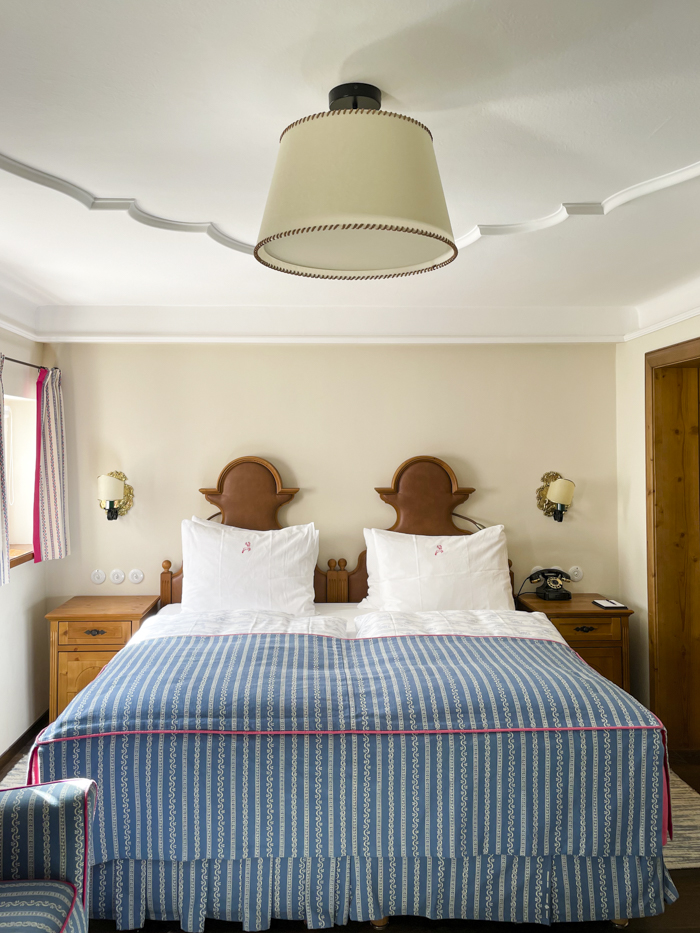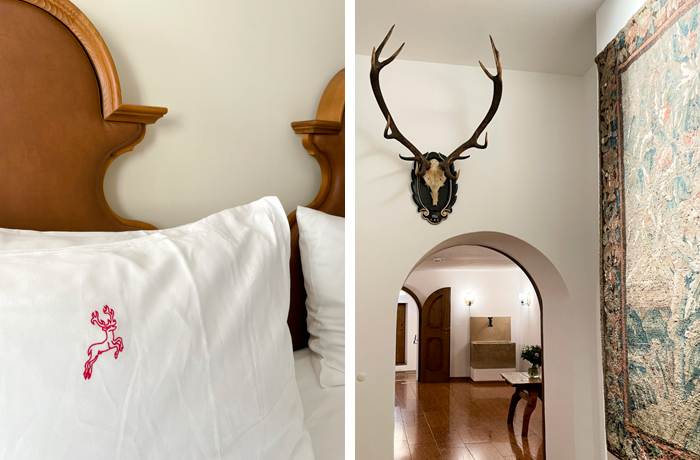 ---
Our Stay
---
Hotel Goldener Hirsch
Getreidegasse 37, 5020 Salzburg, Austria
I'll be honest, this is the nicest hotel I've ever stayed in. It's located in the city's historic center, a UNESCO World Heritage Site, and is brimming with Austrian charm — not surprising given its 600-year-old hunting lodge heritage, which is reflected throughout the property with mounted antlers and a leaping deer motif. We were upgraded to a king suite (see a video walkthrough here) that was well-appointed with all of the amenities you'd expect at a luxury hotel. The evening turn-down service and the accompanying chocolates didn't disappoint either! I really can't say enough good things about the property and its staff, and wholeheartedly recommend staying here if you're planning a visit to Salzburg.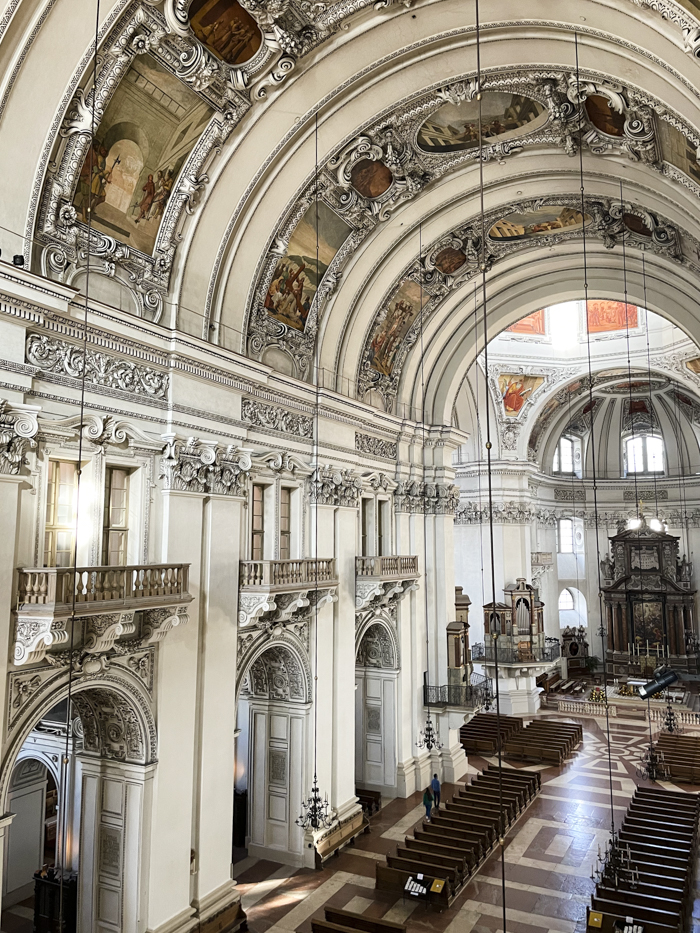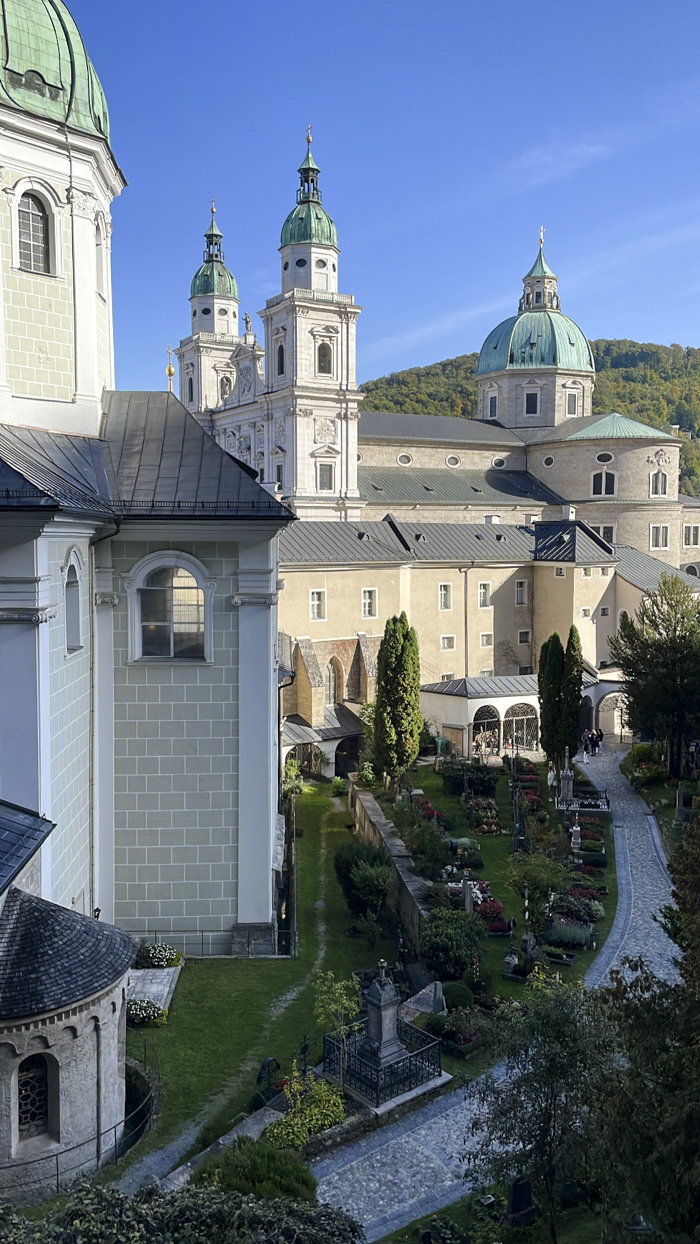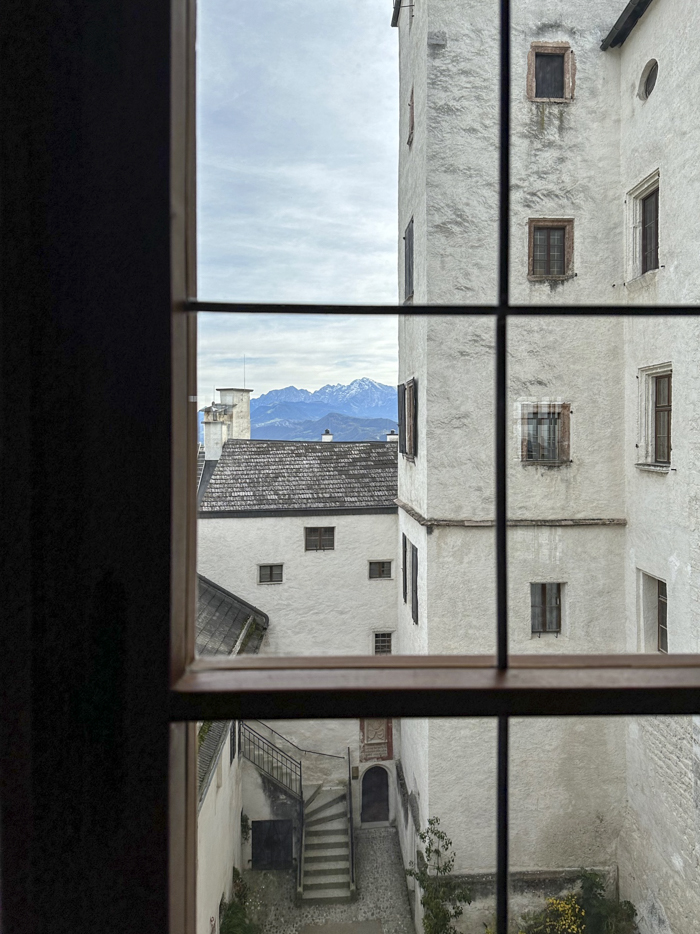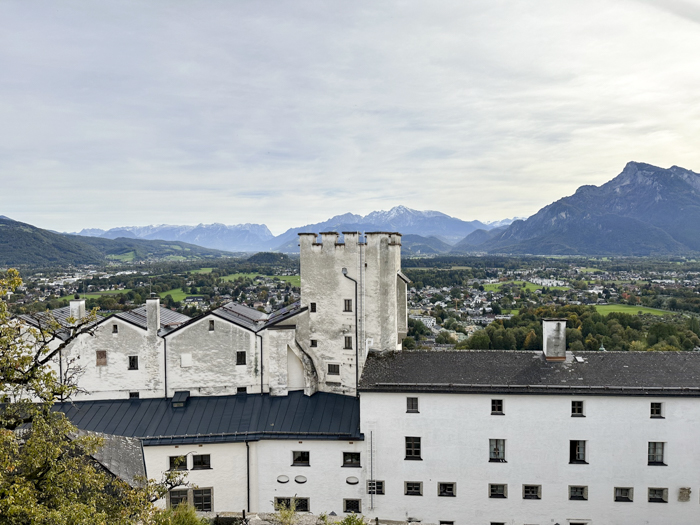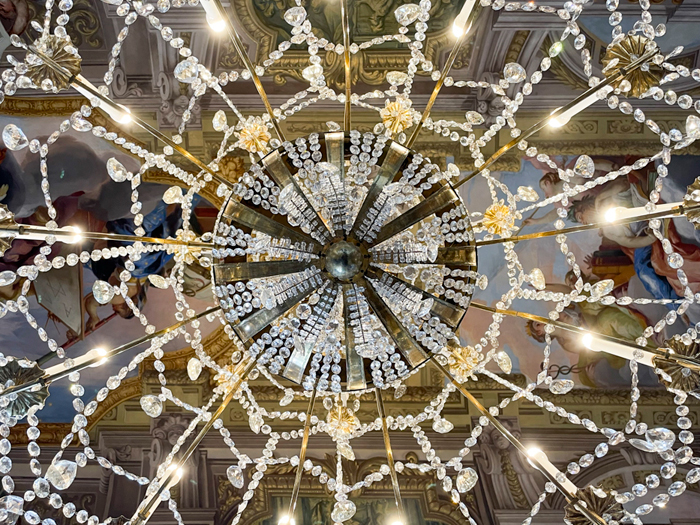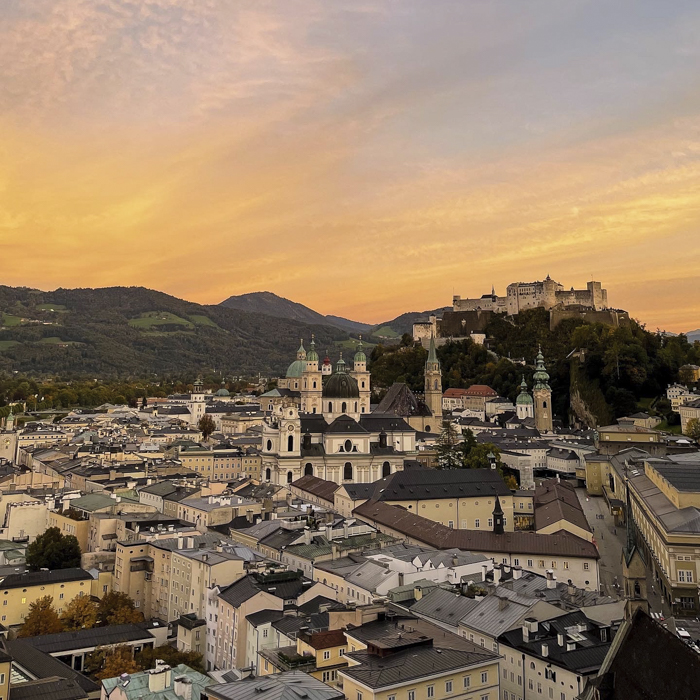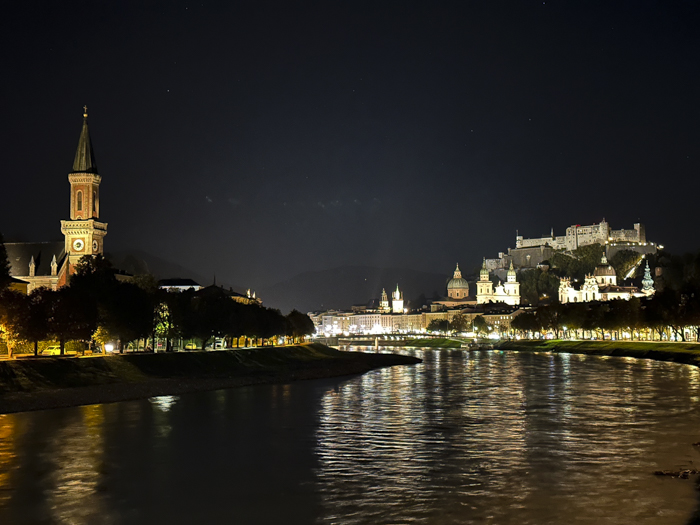 –
Let's keep in touch!
Instagram / Facebook / Pinterest / Bloglovin'
Thanks for visiting! As a reminder, I may earn an affiliate commission if you buy an item through my links. This is at no cost to you. I appreciate your continued support!