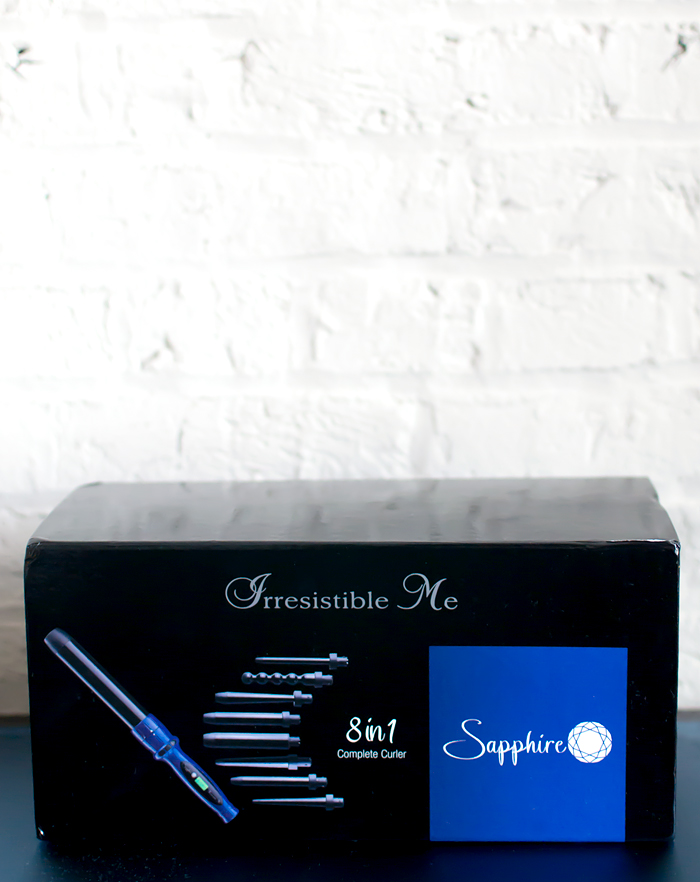 This post could really be subtitled "The Stupid Faces I Make When Curling My Hair." Obviously, I didn't include them in an effort of self-preservation, but Dave caught them all on camera. I look bored in some, sleepy in others, and downright angry in most! And there's no reason for it, since this 8-in-1 complete curler by Irresistable Me is pretty amazing.
I curl my hair almost daily, so I was pretty jazzed when the company offered to send over the Holy Grail of curling irons. The kit includes a heating handle, eight wands, and a heat-resistant glove to keep your fingers from burning (safety first!), and it all comes neatly rolled up in a nylon carrying case. (I felt like a serious beauty addict with this thing in tow.) I used it for the first time when we visited Louisville and have continued to style my hair with it since.
PROS
So. Many. Choices. Anyone with hairdo A.D.D. is going to love playing with the different size barrels.
Fast and even heating elements. Seriously, it took less than 30 seconds to heat up. You'll also notice there's a LED screen on the handle. This shows you the exact temperature of the wand. Through a bit of trial-and-error, I discovered I need to bump up the heat to keep the curls in my hair longer. I'm never able to hold curls for long with fine, straight hair, but my locks were still wavy at the end of the night.
No frizzy hair. Honestly, I don't understand how "

the tourmaline technology with negative ions" keeps hair shiny and smooth, but it does. (Magic, probably.) The ends of my hair usually look dried out and frizzy when using a traditional curling iron with the clamp. I didn't have that problem with this wand.

One-year warranty.
CONS
It's an investment at $200. This works out to $25 per wand. If you have a particular barrel size and shape you never stray from, this might not be the best way to spend your money. It seems better suited for ladies who like to switch up their hairstyles on the regular.
The kit is bulky to travel with. Pick one or two barrels and toss those in your luggage instead.
No clamp makes burning your fingers a very real possibility. This is where that heat-resistant glove comes in. Use it.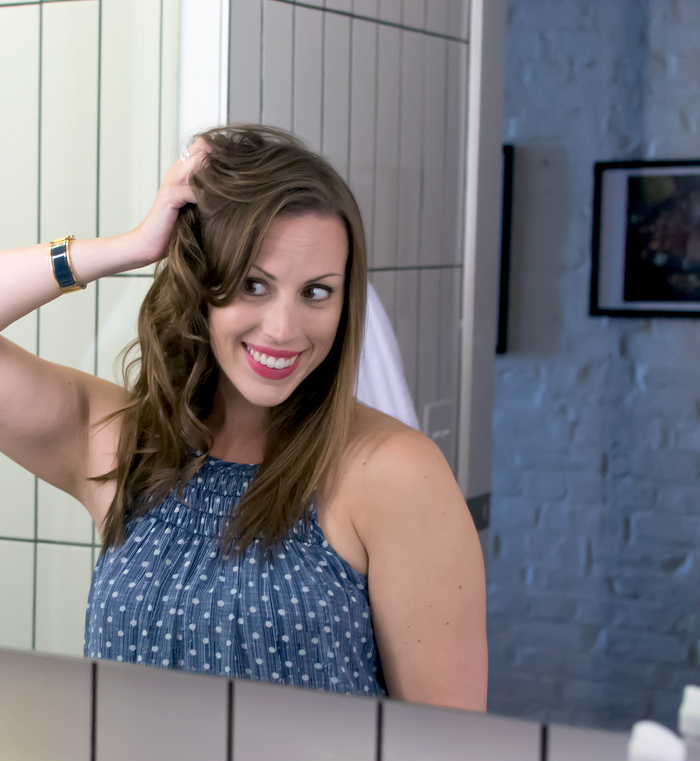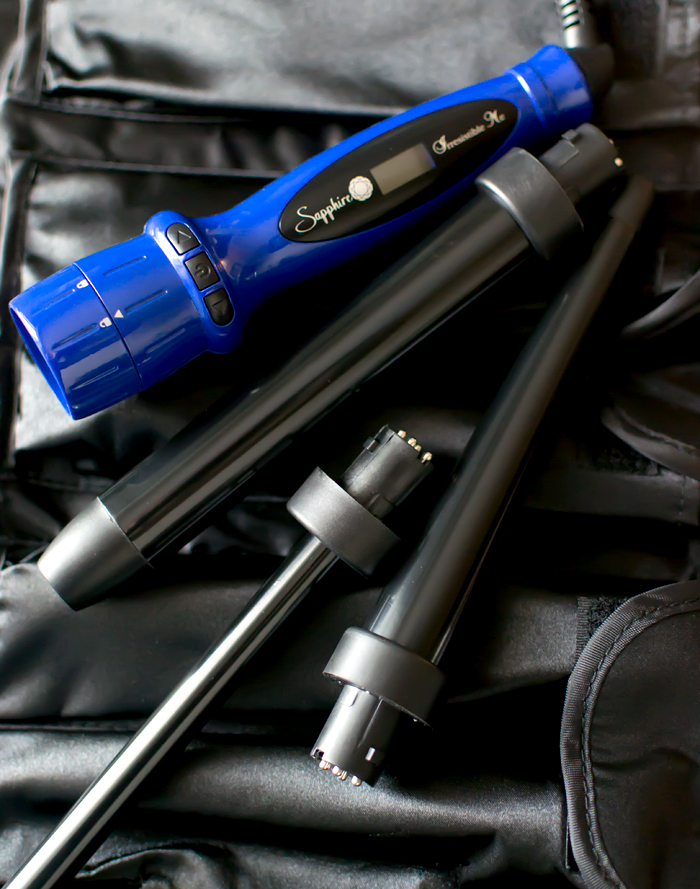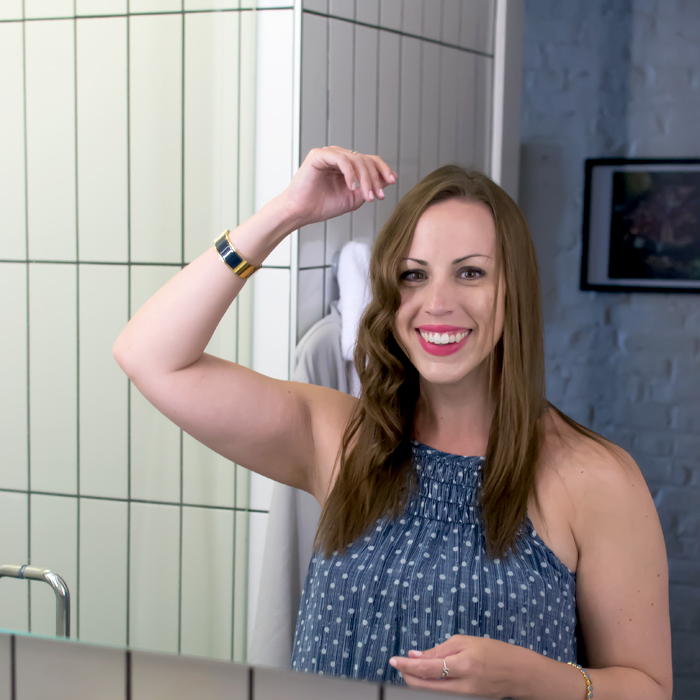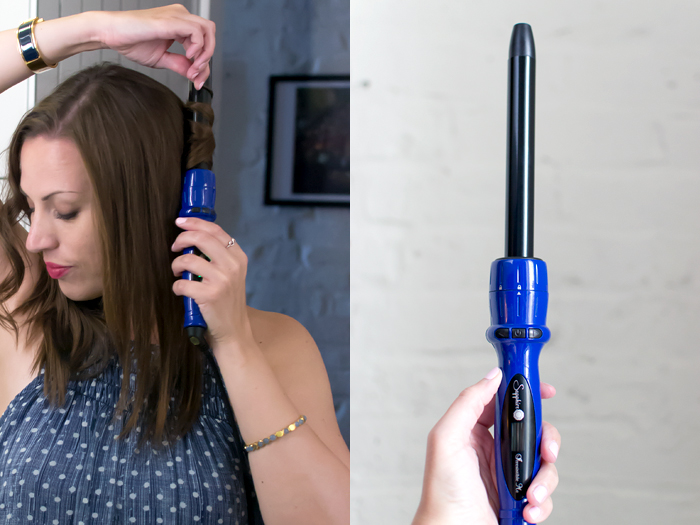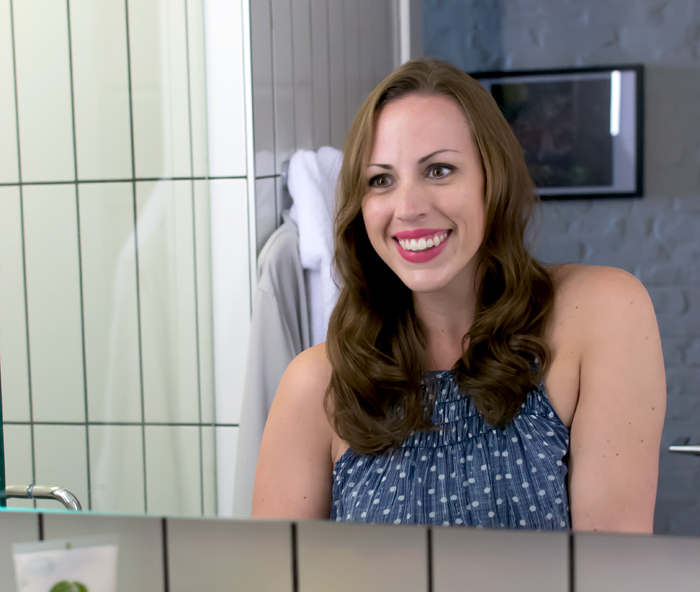 Dress: Dee Elle ($29!) | Bracelets: Hermes, c/o Julie Vos (similar on sale) | Rings: Lulu Frost, c/o Vrai & Oro | Curling Wand: c/o Irresistible Me