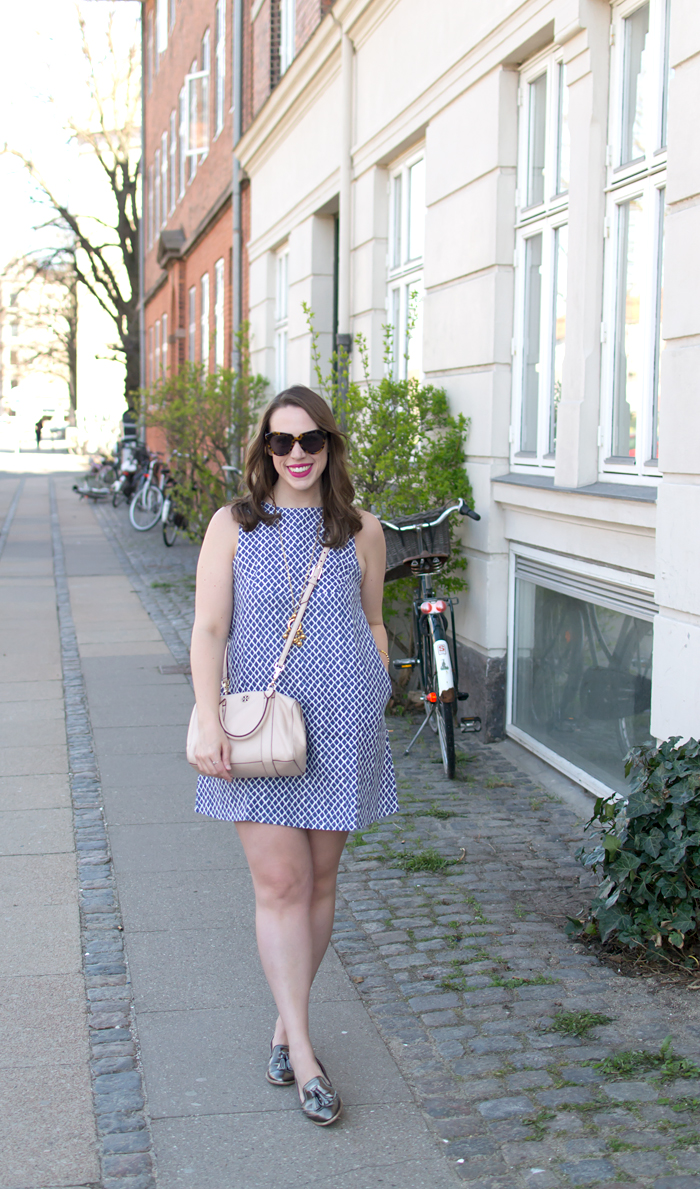 Two weeks later, we're finally back from our trip abroad! We spent our first week in Denmark before heading to Belgium for week two, and if you were following along on Instagram, you already know we had an incredible time. I'm anxious to share stories and create travel guides for each of the places we visited … after weeding through the 3,000 photos on my camera card!
These photos were taken on one of our first days in Copenhagen, which was one of the only days warm enough to wear a dress to grab coffee in the morning. I snuck in a few more bare-legged outfit photos that you'll see later, but in true blog fashion, I ducked back inside to throw on tights or change into jeans. I packed terribly. With temperatures in the upper 50s, I thought I'd be fine with dresses since that's what I wear in Wisconsin at that temperature. Trust me when I say that 50 degrees in Scandinavia feels much colder with the breeze and overcast sky. I ended up rotating between three sweaters and one long-sleeve top with jeans and sneakers almost exclusively. (This was kind of my personal hell. I don't like denim.) Aside from that — and it's such a minor thing to complain about — the trip was amazing. Now let's just hope I can make it through my first day back at work without nodding off thanks to jet lag!
In unrelated news, I came across my beloved Karen Walker Number One sunglasses for 25% off! In fact, all of the designer's shades are available at a discount on Nordstrom for a limited time.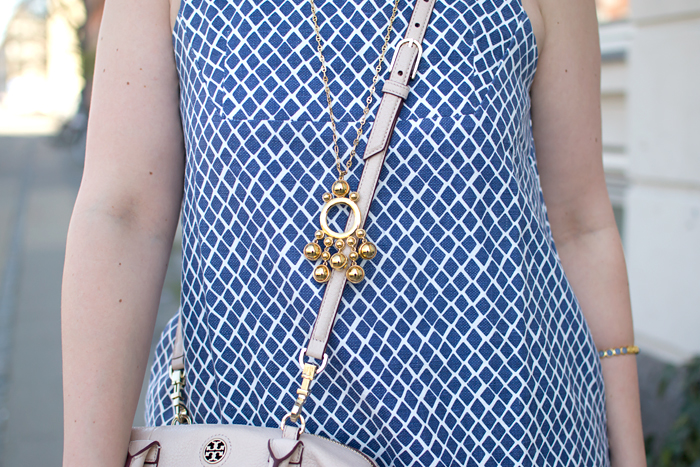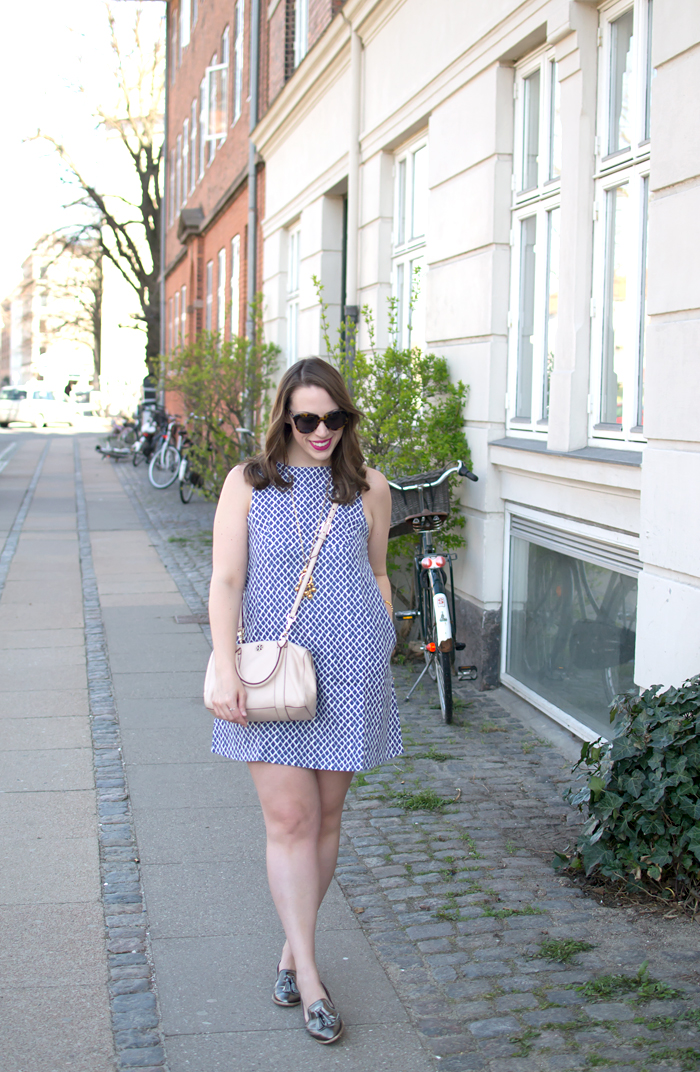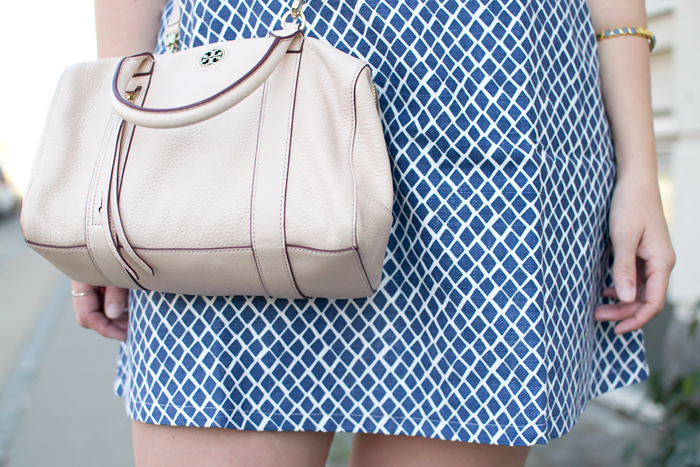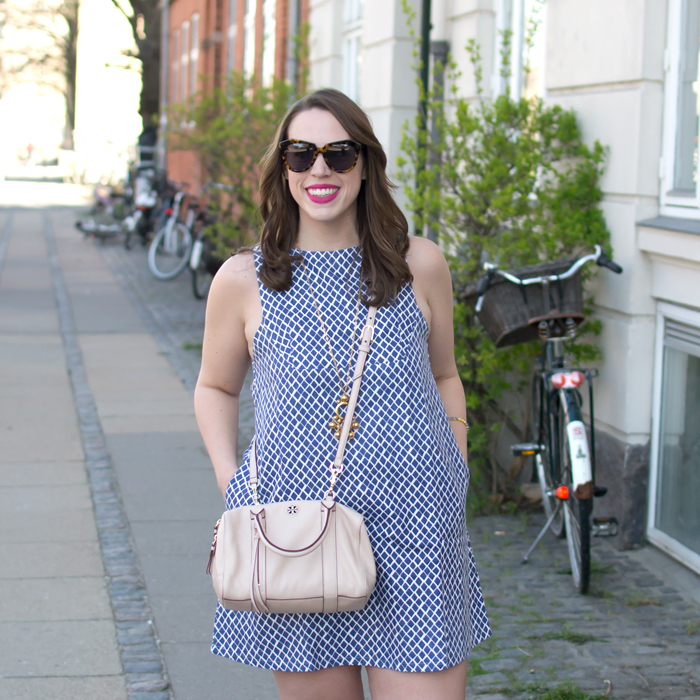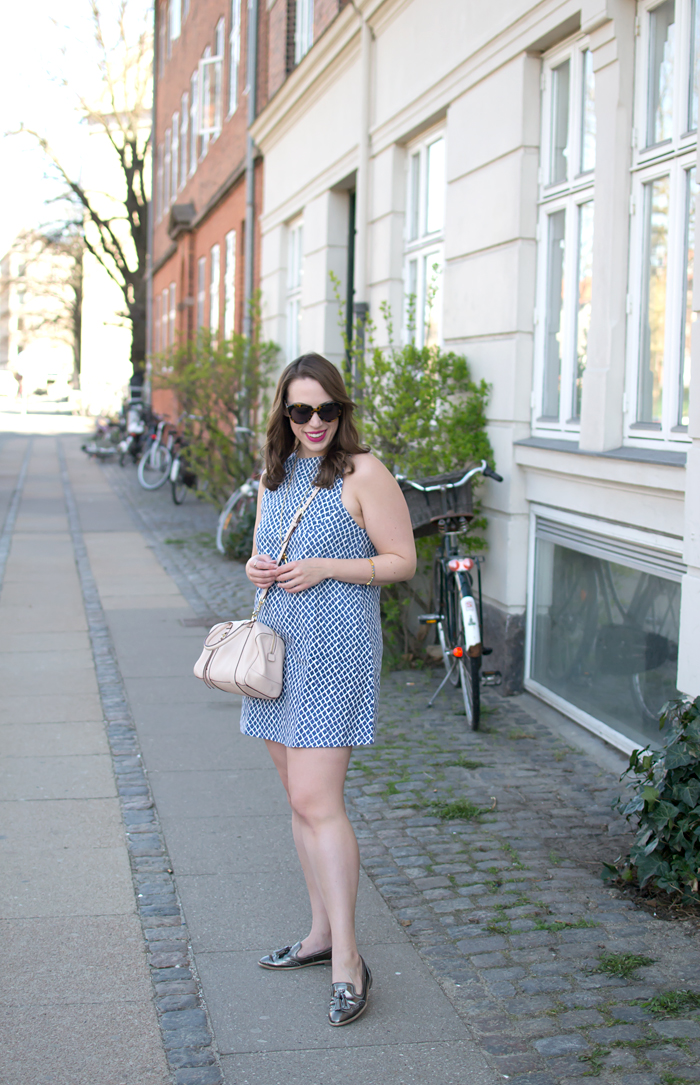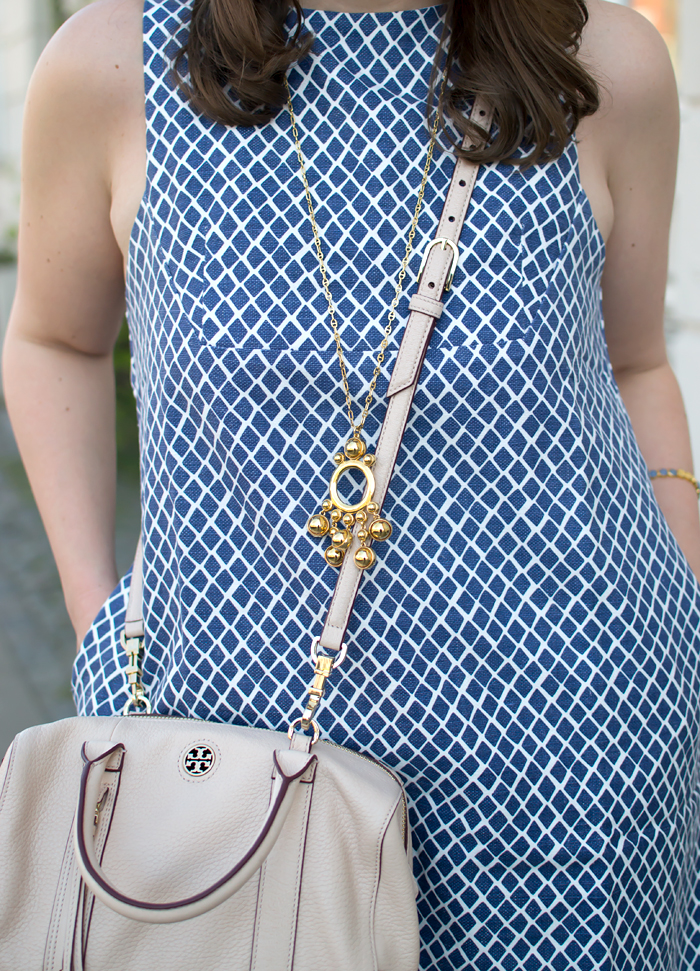 Dress: Ryder
Necklace: Lele Sadoughi (use code BEDKNOBSANDBAUBLES for 20% off anything on her site)
Bracelet: c/o Julie Vos (similar)
Ring: Lulu Frost
Sunglasses: Karen Walker c/o Shopbop (Nordstrom has them for 25% off right now!)
Bag: Tory Burch (similar; also in love with this in yellow)
Shoes: Louise et Cie (also love these metallic flats)