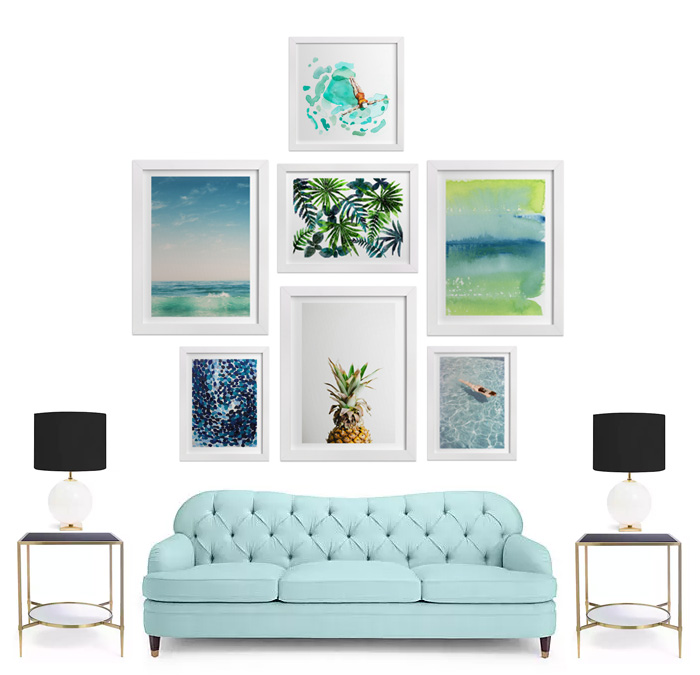 I'm a sucker for a good piece of art. Ever since I moved away from home, I would pick out a piece of artwork each summer from the annual art fair in Madison, and my 31st birthday present to myself was a Gray Malin print. So, when Minted asked if I'd be interested in checking out their stable of artists, I jumped at the chance to add a new piece to my ever-growing collection. And, while we should be spending our time looking at houses, isn't it more fun to think of the items nestled inside once the mortgage is signed? (No? Just me?)
Even though I'm kidding about that, it does bring up a worthwhile reminder. Buying art as a couple is full of compromises. We sat down together and scoured Minted's marketplace of independent artists, discussing the things we loved and didn't love about each piece, eventually narrowing it down to a handful of favorites (or ones we could both live with), including (clockwise, starting from the top): Float, Morning Mist, Going For a Swim, Pining For Pineapple, Bits, Malibu Surf & Sky II, and Rainforest.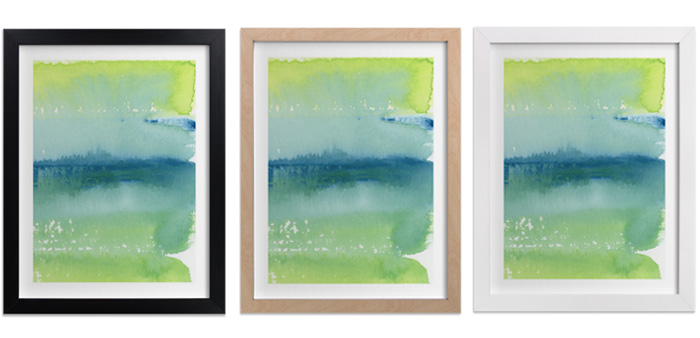 Given my propensity for seaworthy prints and ocean hues, we decided to go with something that would complement our art collection and chose "Morning Mist" by artist Lindsay Megahed. The print has the color scheme I'm drawn to, while adding welcome contrast. Once that was settled, there were a few more decisions to make:
Paper: You can go with the standard option of acid- and lignin-free paper with a deluxe pigment print, or the archival option on 100% cotton rag paper for a museum-quality archival pigment print. We went with the less expensive, standard option.
Size: Most, if not all, prints come in a wide range of sizes. In the case of our pick, sizes start at 5″ x 7″ and go up to 44″ x 60″, giving you the flexibility to choose a statement piece to feature or find the perfect petite print to fill in a spot on your gallery wall. (We went with 18″ x 24″.) There's also a handy size chart at the bottom that shows a person holding the various prints. It's an easier reference point than gauging the size based on a room rendering.
Frame: Minted offers 11 choices to coordinate with various interiors. We went with the ultra sleek white option. (I'd like all of our art to have white frames, eventually.)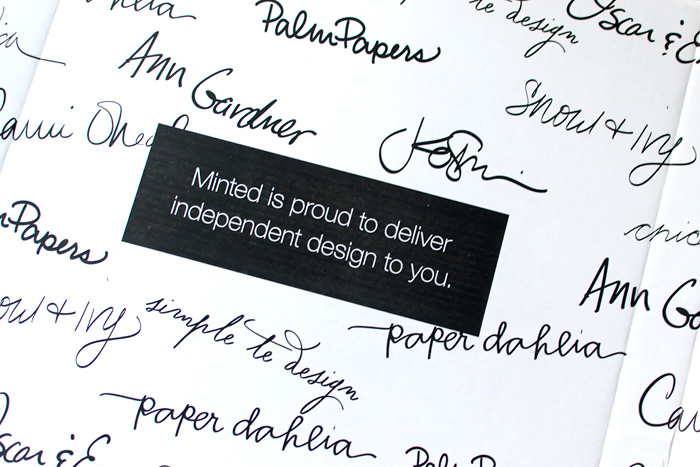 The print arrived safely in a sturdy cardboard mailer approximately 10 days later. Artist signatures adorned the inside of the package. (You know I love good branding.)
You also have the option of having the artist sign the work in pencil in the lower, right corner of the piece. (Honestly, I'm not sure why anyone would decline this option. It makes the work feel more personal.) It comes ready to hang with wire attached to the back of the frame.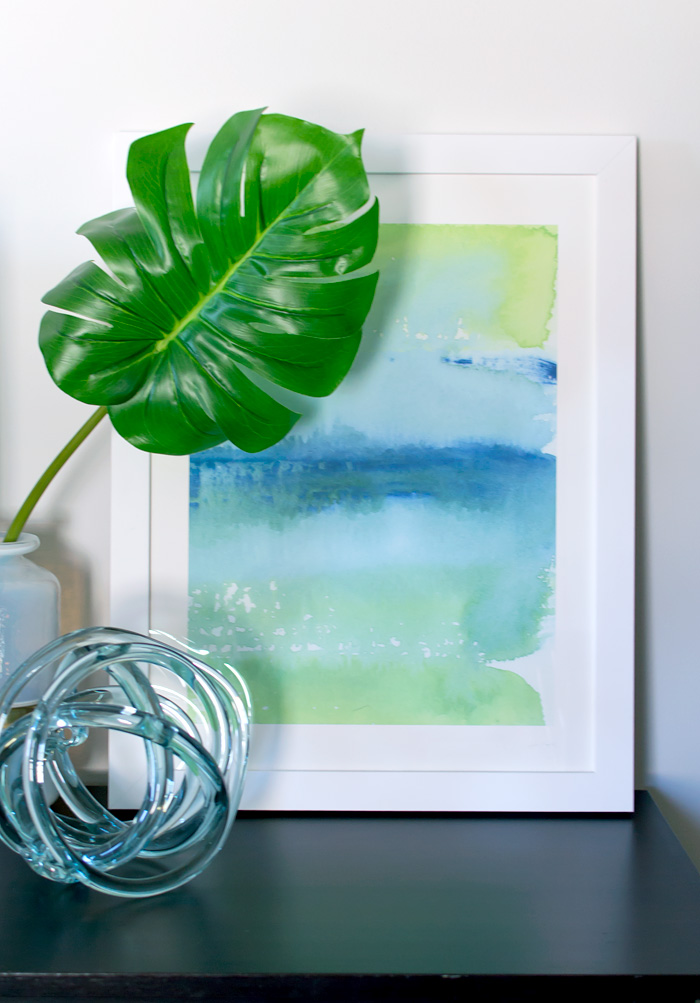 Shop It: Minted art | Kate Spade couch, lamp, and table | West Elm glass knot | Zoya nail polish
***
Thanks to Minted for partnering on this post!