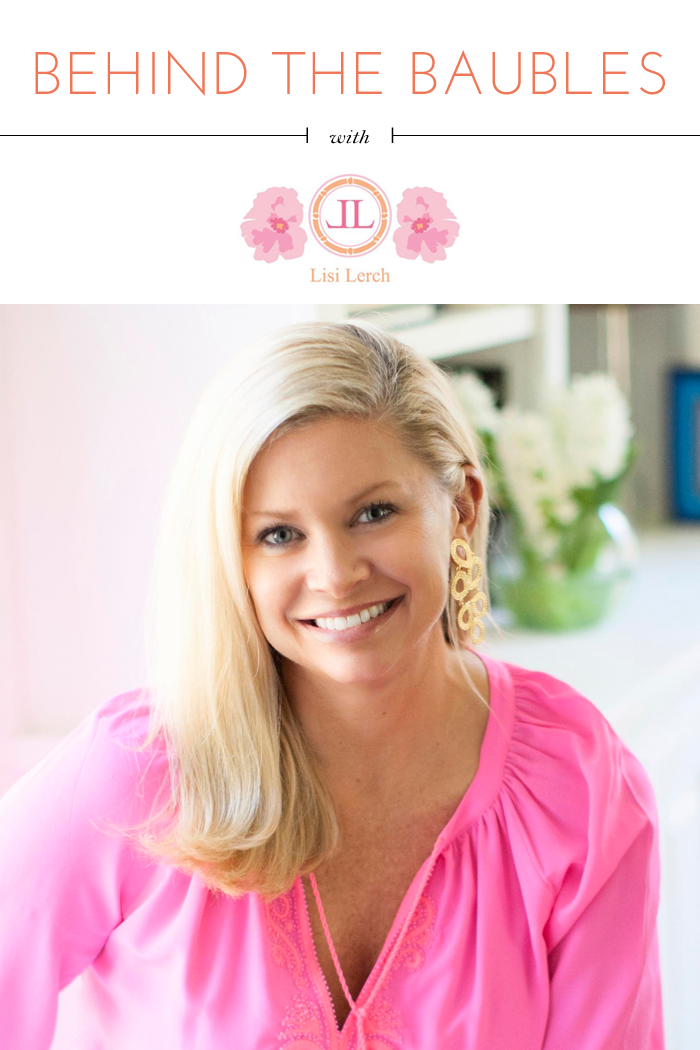 Anyone with a penchant for tassels, vintage jewelry, and Palm Beach should have Lisi Lerch's site bookmarked! Her jewelry collection is brimming with beaded and silky tassels in just about every color you can imagine, along with other pieces that exude vintage chic.
While Lisi created her namesake brand in 2001, the entrepreneur didn't always have jewelry in her sights. She actually began by selling Kentucky Derby hats to women after noticing a lack of affordable options in the marketplace. Jewelry became part of the brand a few years later when Lisi tried her hand at jewelry design and was hooked. As her business continued to grow, so did her family and Lisi ultimately realized that traveling to trunk shows with baubles was much easier than storing and maneuvering hats. Lisi made the decision to shift her focus to growing the jewelry side of her business.
I don't think it's a stretch to dub Lisi the queen of tassel jewelry. She just does it so well, as you probably noticed in Monday's post! Learn more about Lisi below.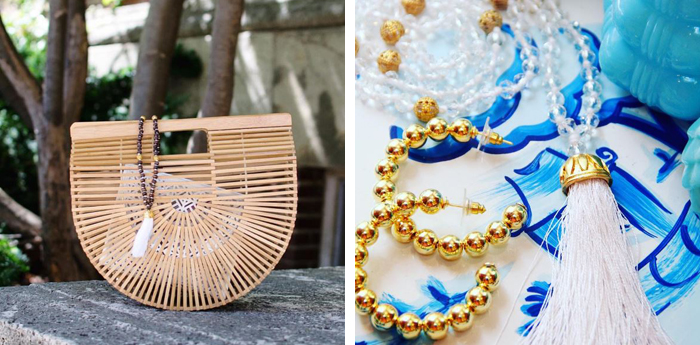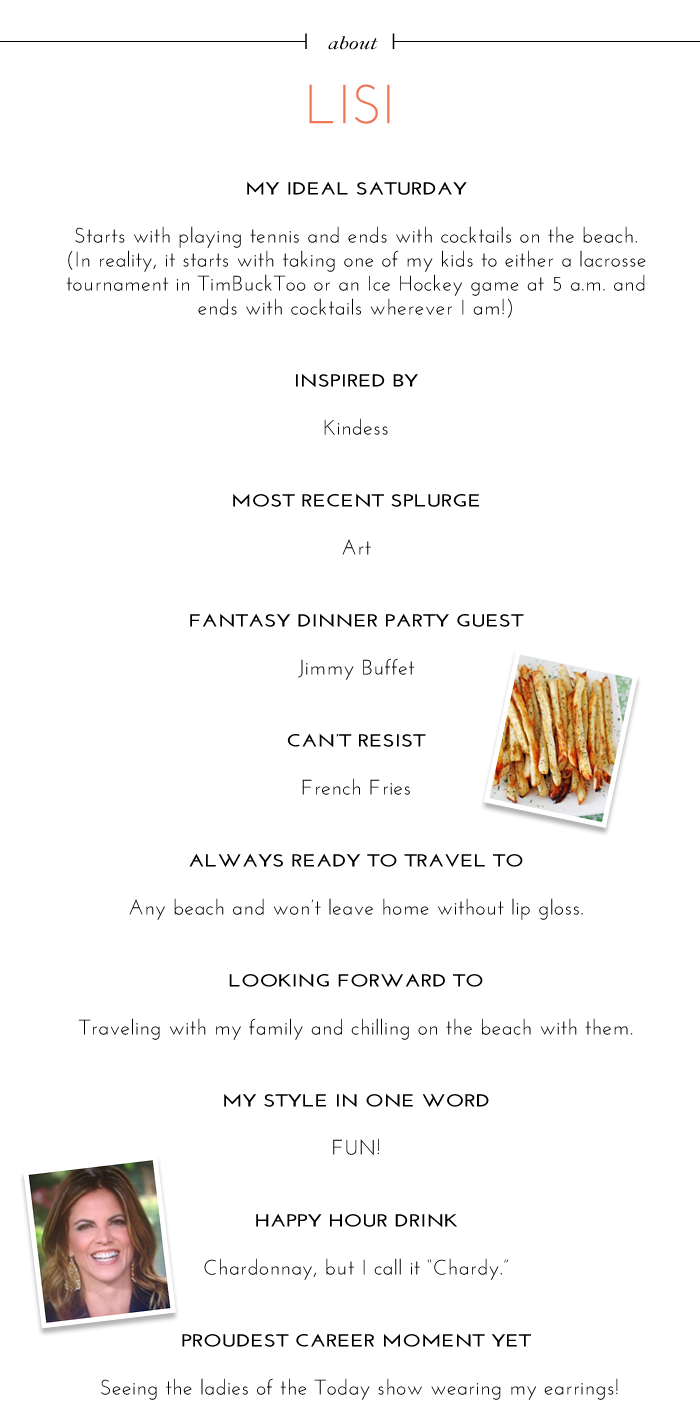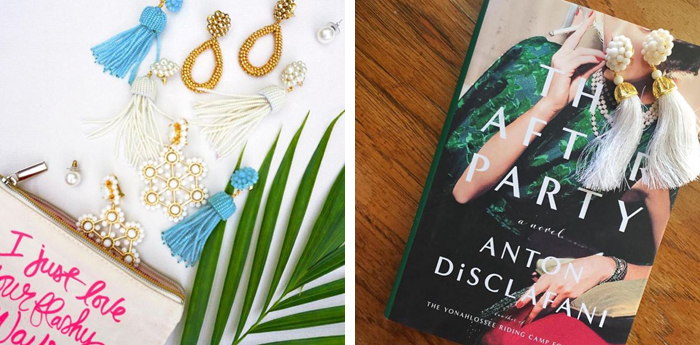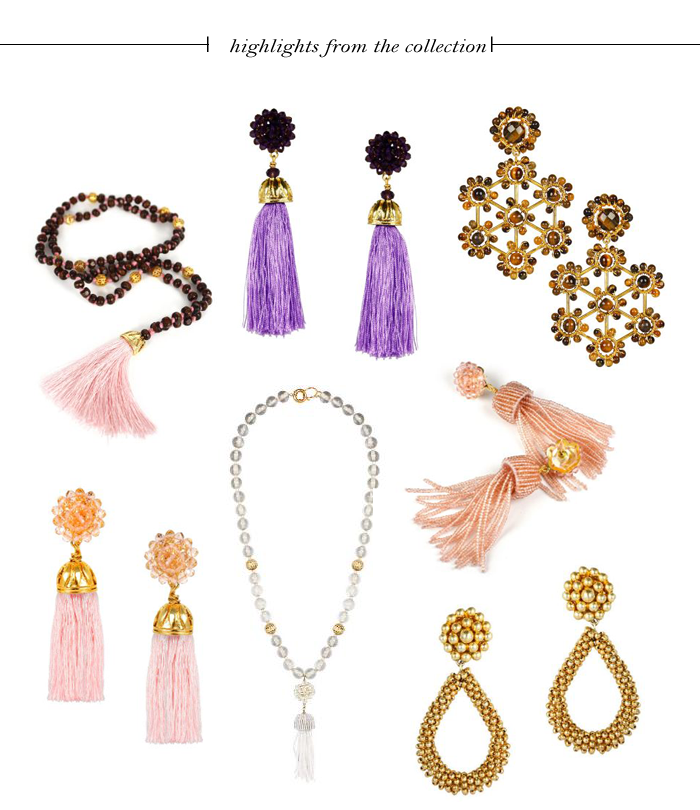 Shop the Highlights
Ivy Wood Necklace, $48 | Coco Tassel Earrings, $88 (purple, pink) | Vivi Earrings, $98 | Beaded Tassel Necklace, $150 | Tassel Earrings, $98 | Kate Earrings, $68
Follow Mary Frances Flowers
Facebook | Instagram | Pinterest | Twitter