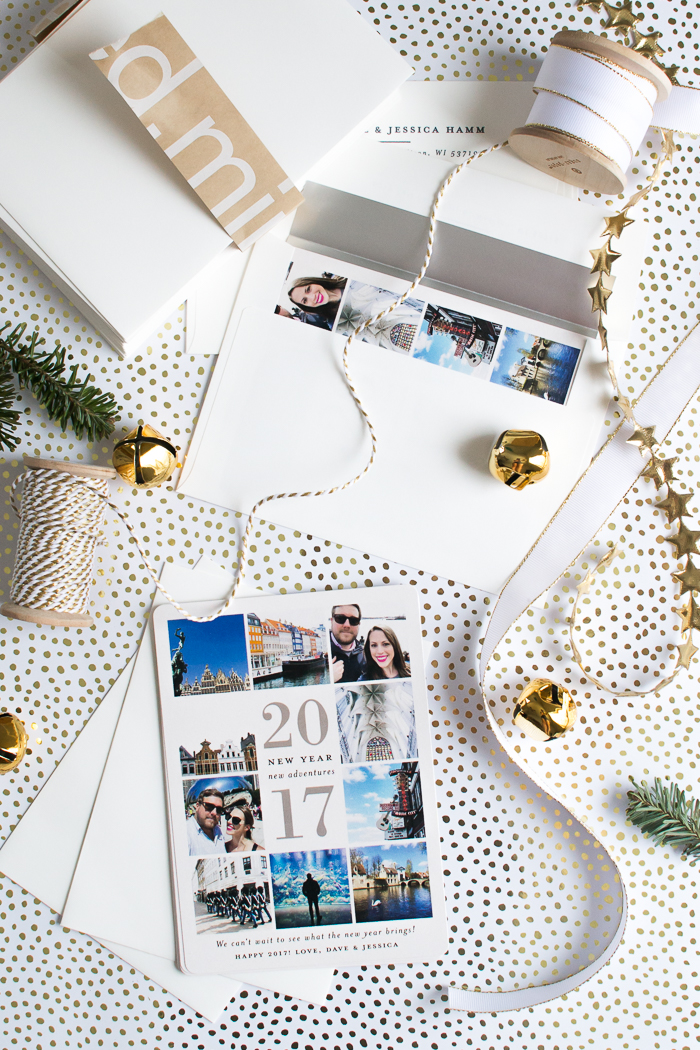 I'm the worst at getting holiday cards out on time. I always try to have them postmarked before Dec. 25, but after years of failing miserably, I've resigned myself to sending New Year's cards or, like one year, Valentine's greetings. And you know what? They're even more well received than the standard-issue Christmas card! No one expects an off-season greeting, which makes your card even more special. That said, I was still grateful when Minted reached out to me to see if I'd like to collaborate on this year's holiday card. It was the kick in the rear I needed to start the project earlier than usual.
…and then I procrastinated.
Well, that's not completely accurate. I had my parents take a photo of us over Thanksgiving for our holiday card, which I ended up hating, and then I spent entirely too much time criticizing all of the photos we've taken together over the year. Before I knew it, Christmas was right around the corner and I finally placed an order for my holiday greetings on Dec. 10. I chose the rush shipping and opted to go without a proof of my design to expedite my purchase. They arrived just a few days later on Dec. 14. Phew!
So, rest assured that if you still haven't taken care of your holiday greetings, you don't need to settle for generic store-bought cards. You can look like you had your act together with personalized ones. Just hustle to get them done today by 6:30 p.m. Pacific Time and use code SHIPNOW for free express shipping. You'll have plenty of time to get them addressed and postmarked before the holidays. Or, just follow my lead and go with New Year's cards to give yourself some breathing room and use code WINTER16 to save 15% on your order! And if you choose the same design I did, you can not-so-humble brag about your adventures from 2016! 😉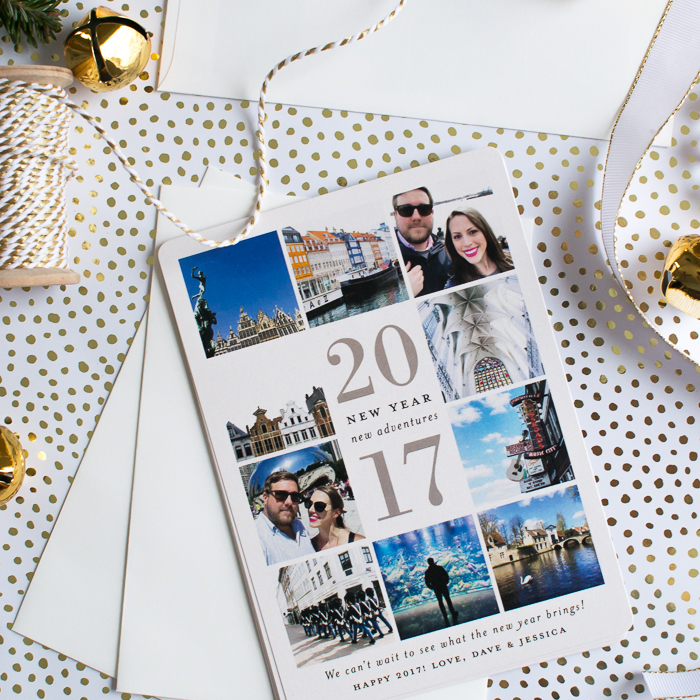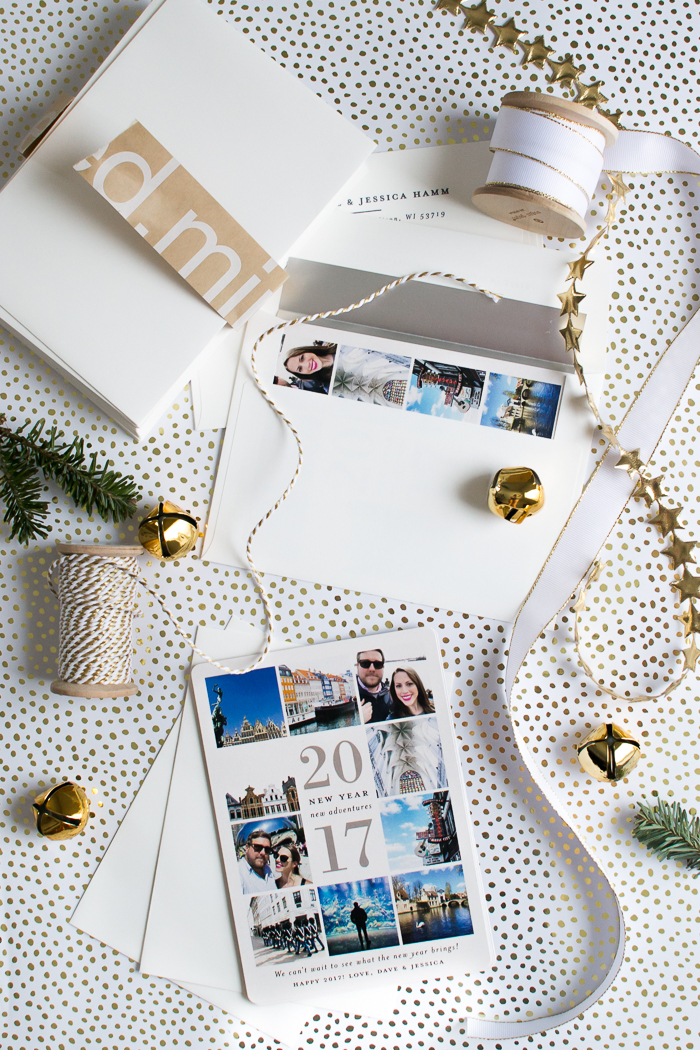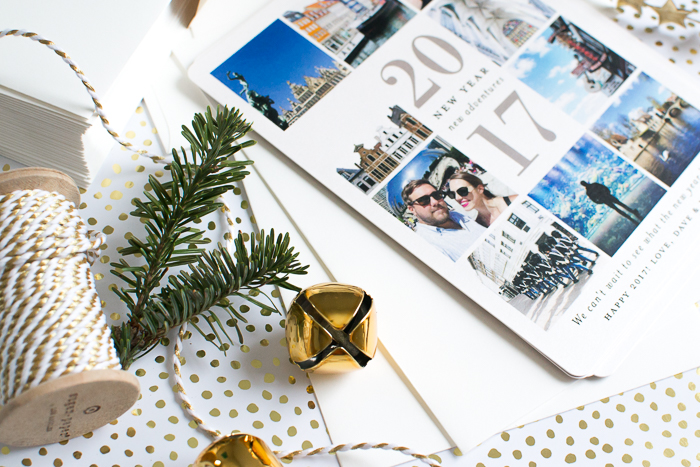 Minted cards (c/o) | Sugar Paper ribbon | Sugar Paper baker's twine | Sugar Paper wrapping paper | Sugar Paper jingle bells | Target star ribbon