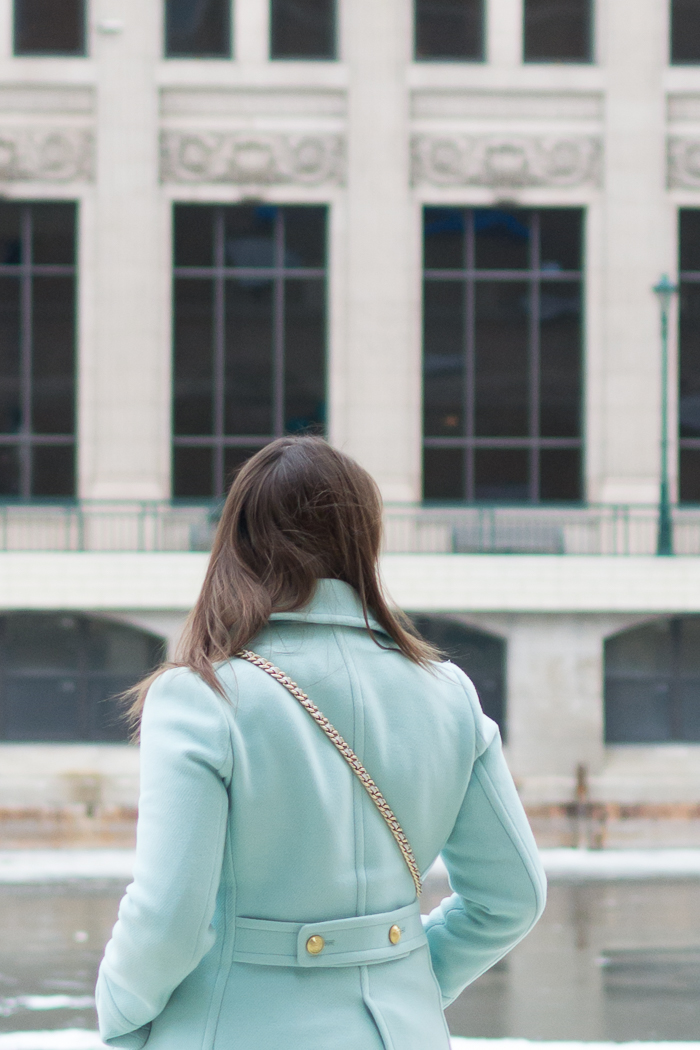 At the beginning of January, I was reeling from an expensive December with holiday and car-related spending. I needed a month to take a step back and get my financial act together before heading into the rest of the year. It was a lofty challenge and I wasn't entirely successful at curbing unnecessary purchases, falling victim to this shirt and a vase. Yet, spending just $35 on these things was still a pretty big financial win for me and I was able to get my budget back on track. I wrote about my spending freeze strategies at the beginning of the month, and the one that helped the most was wish listing everything. It's really shocking to see how many things lose their luster after sitting on a Pinterest board for a few weeks. (Granted, this only works if you're willing to add it to your list and then try to forget about it the rest of the month. It'll be much harder if you keep going back to daydream about it.) Below, I've listed the things I thought I'd buy once February rolled around and where those things now stand.
No longer want:
On the fence:
LOFT shimmer tile ruffle blouse – I need to see this in person. It'll either be adorable with jeans and I'll reach for it over and over again on nothing-to-wear days, or it'll be too voluminous and look sloppy. I don't really need more bulk on my frame. Has anyone tried it?
Cult Gaia mini 'Cupola' bag – Do I really need this when I already have the Ark bag? Plus, it's hard to spend that much when I paid less than $50 for my large Ark bag before the brand became popular.
Still love:
So, what did I learn?
First things first: I'm going to be much better about curbing impulse spending, and not fall victim to sales and free shipping offers. Those are by far my Achilles' heel. I always tell myself that I can return the item if I'm not crazy about it, but I'm usually too enamored once I try it on at home.
There are a lot of pieces I added to my wish list and then cast aside! I'm going to continue wish listing items to make sure they're things I actually want a month later. I'm thinking of giving myself a two- to four-week waiting period between the initial spark and finally pulling the trigger. That should be plenty of time to see if something falls into the "meh" category after the first rush of excitement wears off.
I found myself becoming much better at creating lists of the holes in my wardrobe, as evidenced by the third list above. Many of those items are things that I've wanted for awhile, but they took a backseat to more exciting purchases. I'd like to prioritize those items to mix into my existing wardrobe.
High quality, classic styles capture my fancy for much longer than trendy pieces do, and I'm a sucker for a short dress. Instead of throwing money at trends or trying something different, it's better for me to put my money toward the things that I actually love and wear frequently.
Your turn!
Did you try something similar this month? Have you ever tried a no-shopping challenge? How did it go? What lessons did you learn?
–
Let's keep in touch!  Instagram / Facebook / Pinterest / Bloglovin'