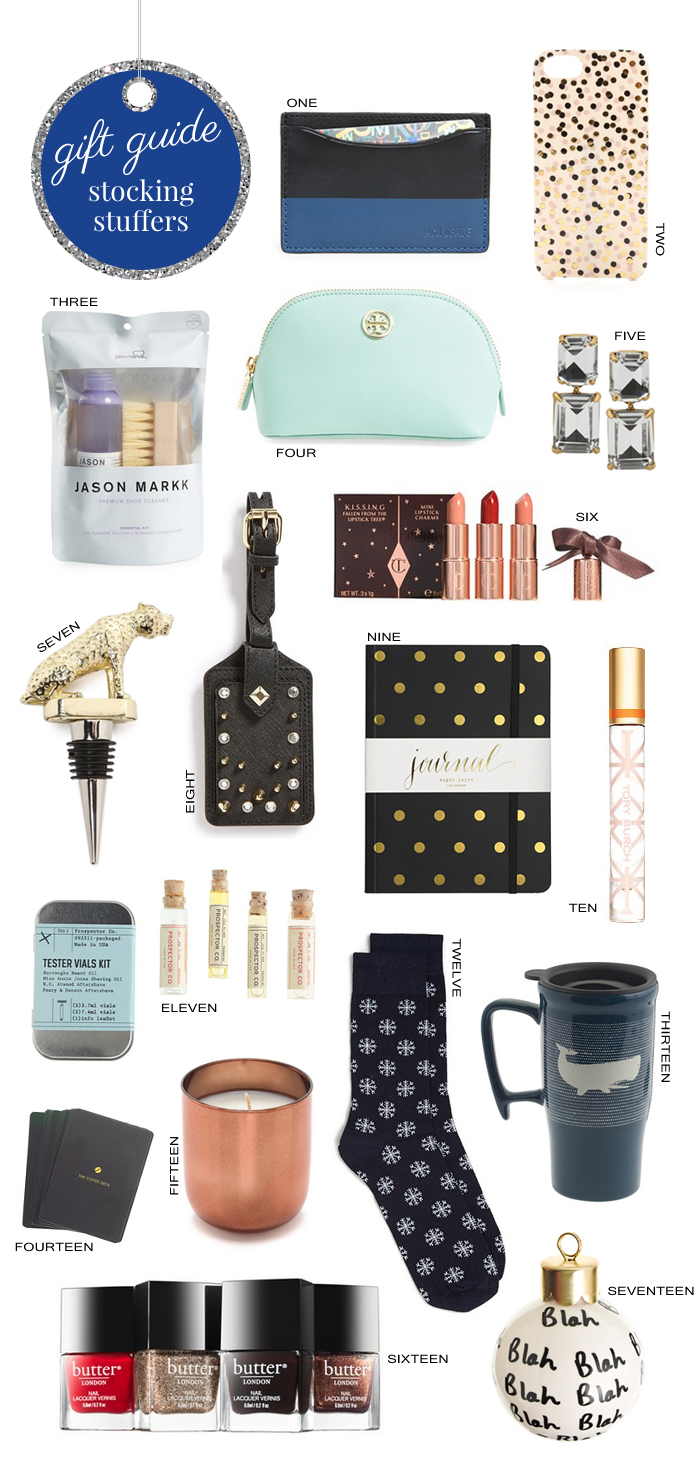 ONE | TWO | THREE | FOUR | FIVE | SIX | SEVEN | EIGHT | NINE | TEN | ELEVEN | TWELVE | THIRTEEN | FOURTEEN | FIFTEEN | SIXTEEN | SEVENTEEN
[spacer]
As far as I'm concerned, the stocking is the best part of Christmas morning. The teeny wrapped packages! The piles of candy! What's not to love? I'm guest posting over at La Vie Jaime today to share what I'd love to find in my stocking on Christmas morning. You can also find more stocking selections on Pinterest. I'll keep adding to this board as I come across fun, affordable ideas.
Shop It: Chocolate Bar // Lip Gloss // Hair Ties // Bottle Stopper // Playing Cards // Book of Card Games // Star-Shaped Sparkler // Coin Purse // Bright Earrings // Gem Magnets // Peppermint Sticks // Cheeky Glasses
One lucky reader won't have to wait until Christmas morning to score one of my favorite little luxuries: a set of Kitsch hair ties. Kitsch hair ties are a prettier alternative to a standard hair elastic (and the glittery ones are a festive way to pull your hair back after a long, cocktail-filled night!). Read my review here, then head over to Kitsch to choose your favorite colors!
This giveaway is open to U.S. and international readers!