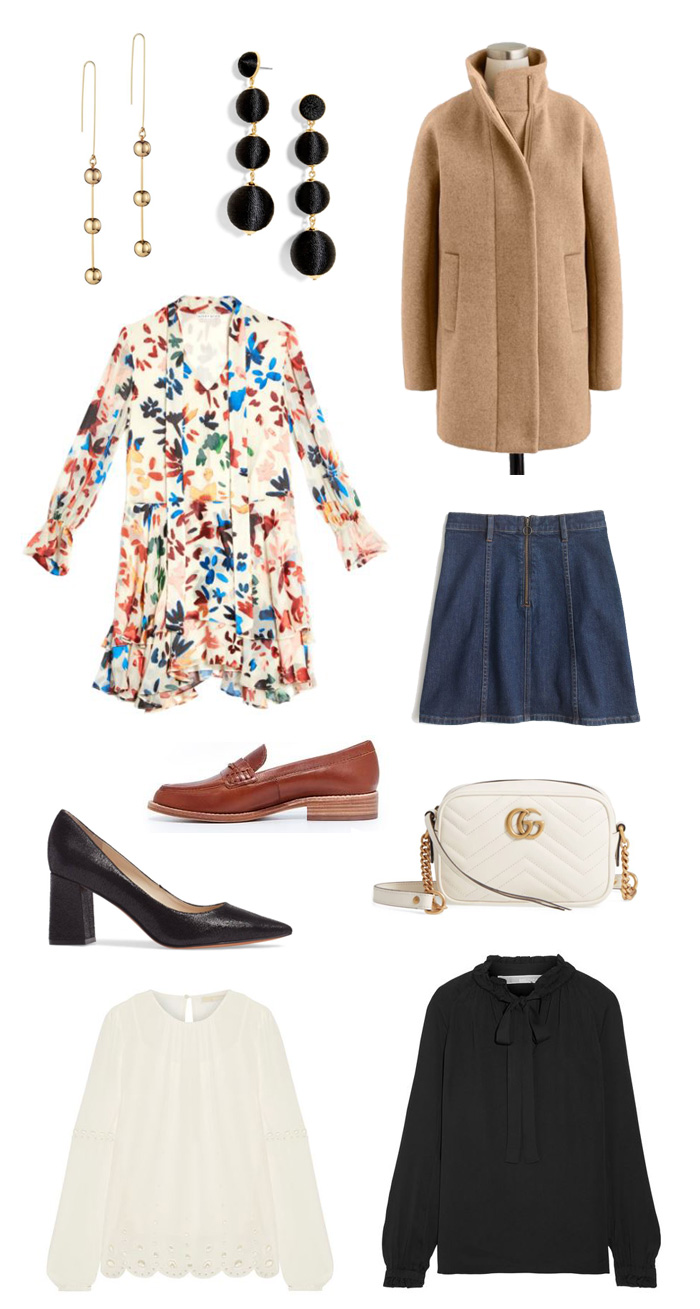 I'm trying to get better at planning my seasonal wardrobes so that my purchases are less impulsive and more deliberate. This is largely due to the move and realizing just how many clothes I had while I was unpacking! But I also realized just how many items I no longer wear because they were impulsive purchases and weren't quite right to begin with. I've been slowly purging pieces that I don't wear and packing away the "maybes" in a box in the basement, which has helped me pinpoint the items I'd love to add to my wardrobe this year to fill gaps in my collection. Additionally, keeping myself on track with a list will help ensure that I spend money on high-quality pieces I'll wear well beyond this season.
Here's what I'm looking for this fall:
I'd love to know what's on your wish list!