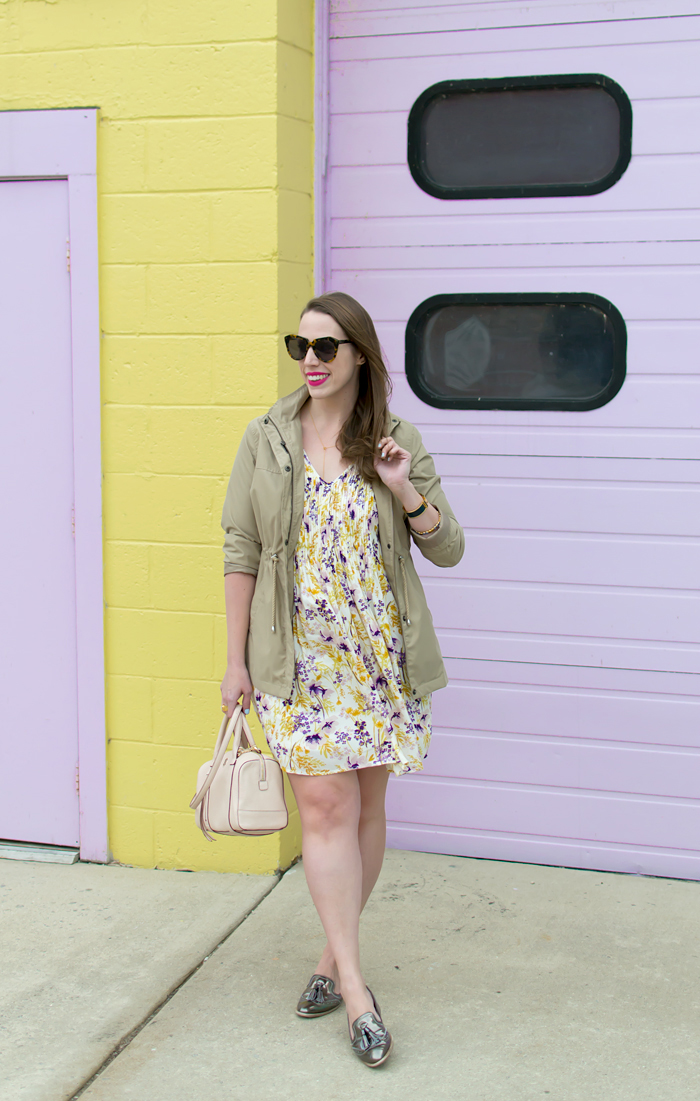 Sometimes coming up with copy for an outfit post is painful. While I wanted to write, "I bought a dress and I'm wearing it," that's glossing over what's really noteworthy about this little frock.
It broke our closet.
I came home with the dress, eager to pack it in my suitcase for our trip. However, packing over 30 days early seemed a little premature, so I stuck it on a hanger and pushed it into my overstuffed side of the closet. I heard a rumble when I shut the door, but I figured it was just the closet settling at night. (That's reasonable, right? I mean, a house settles…) Shortly after, I heard a loud crash and threw open the closet door to discover an avalanche of dresses carpeting the floor. Apparently my dress collection had reached critical mass and this eight-ounce piece of polyester (I weighed it) put the closet over its weight limit. I looked at Dave and whimpered, "I think I have a problem…"
The problem, of course, is a shoddy closet in our rental unit that we now have to fix. Because there's no way I'm going to give up on dresses.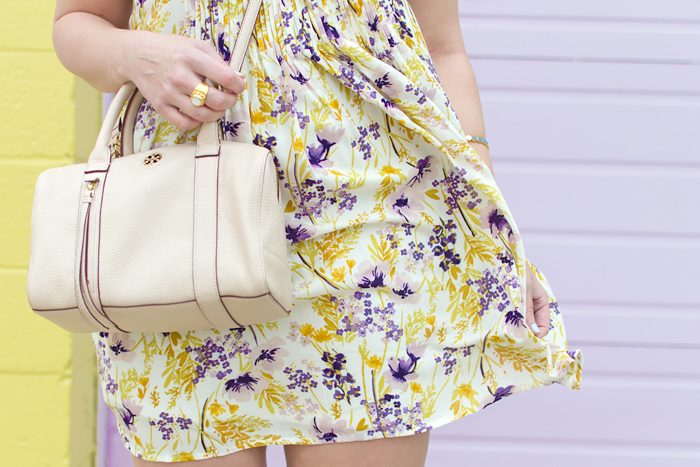 Dress: Old Navy | Jacket: Lands' End (old, similar) | Shoes: Louise et Cie (sold out, similar) | Bag: Tory Burch (similar) | Sunglasses: Karen Walker (take 15% off with code BIGEVENT16) | Necklace: Gorjana | Earrings: Vrai & Oro | Bracelets: Hermes, c/o Julie Vos (similar) | Ring: c/o Julie Vos | Lips: Stila "Bella" | Nails: Zoya "Blu"