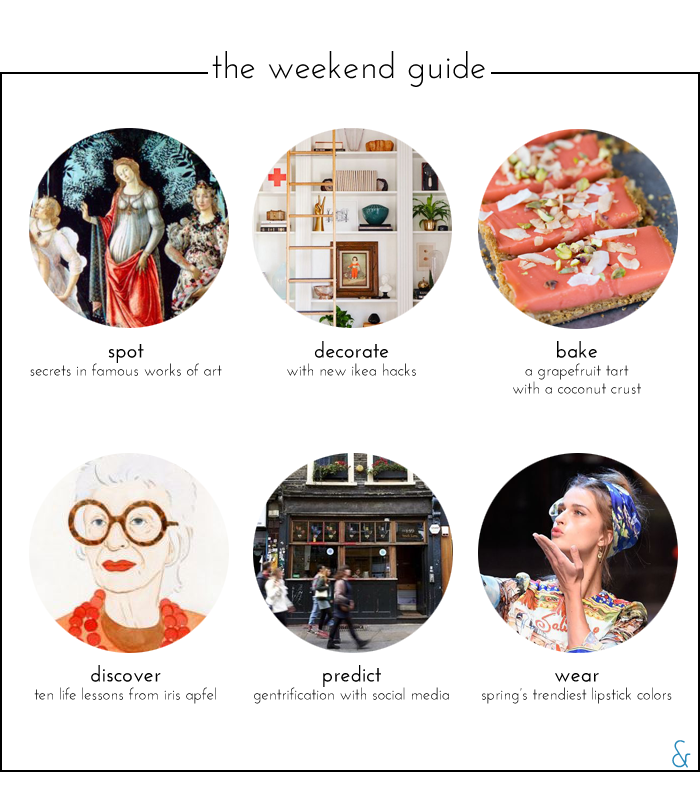 SPOT
From secret meanings to hidden images, discover what's lingering in 11 famous works of art.
DECORATE
Now that we're back from our trip, our house hunt is in full swing. I'm bookmarking all sorts of Ikea hacks to try since we'll be broke after signing the dotted line!
BAKE
This grapefruit tart with a crisp coconut crust looks like an easy dessert that's sure to impress.
DISCOVER
Whenever there's a new article featuring Iris Apfel, my style icon, you know I'm going to share it! I loved reading ten of her lessons to live by.
PREDICT
Researchers at the University of Cambridge discovered that an influx of social media check-ins and Tweets can predict gentrification in a neighborhood.
WEAR
I'm happy to see that my beloved fuchsia lip color is one of spring's trendiest hues to try! I'm also loving the rosy pink as featured on the Dolce & Gabbana runway.
EARLIER THIS WEEK
My first outfit post after vacation. (The photos were taken in Copenhagen.)
A roundup of the red and blue items I'm loving right now.
Admitting to this month's shopping sins.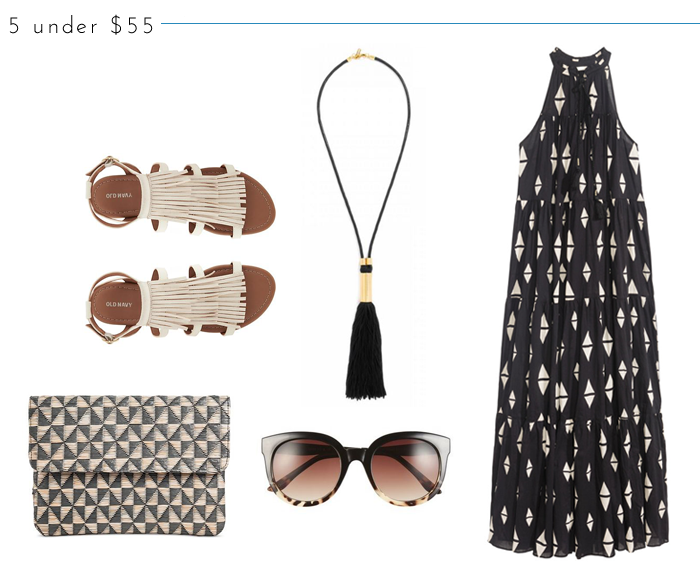 sandals, $25* | necklace, $20 | dress, $20 | clutch, $20 | sunglasses, $12
* more expensive versions here and here