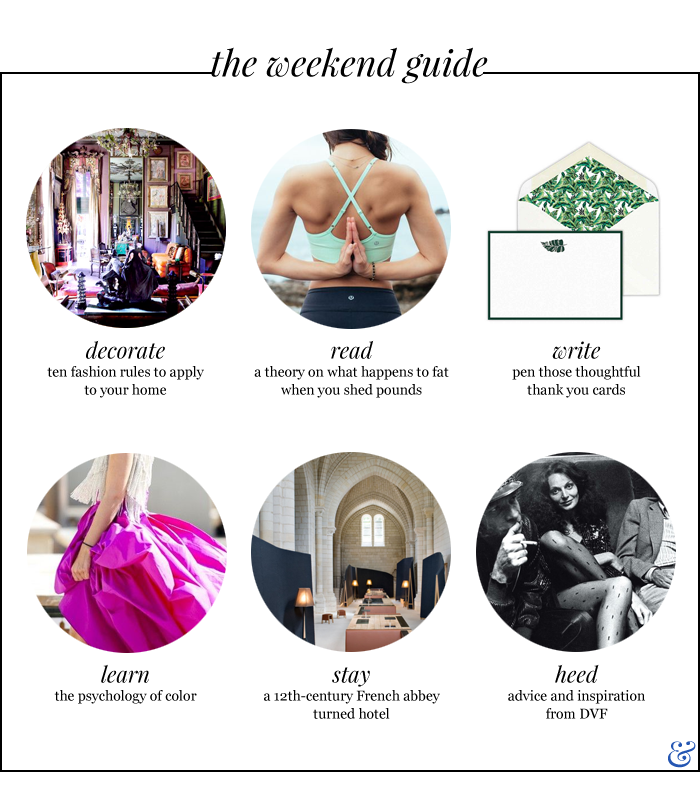 DECORATE
We all know to mix high and low fashion and to wear items from multiple designers, but these fashion rules also apply to interior design.
[spacer]
READ
A recent Australian study suggests that fat is released by breathing. Don't get too excited. You'll still have to exercise.
[spacer]
WRITE
Mind your manners and send out any remaining thank yous this weekend.
[spacer]
LEARN
Make 2015 your most colorful year yet, but consult this guide first. You don't want to make the wrong impression!
[spacer]
STAY
If I ever make it to France, it'd be a dream to stay at this abbey-turned-hotel.
[spacer]
HEED
Not only is DVF a fashion powerhouse, she's one of the most inspirational women alive.
[spacer]
---
// additional images via 1, 2 //