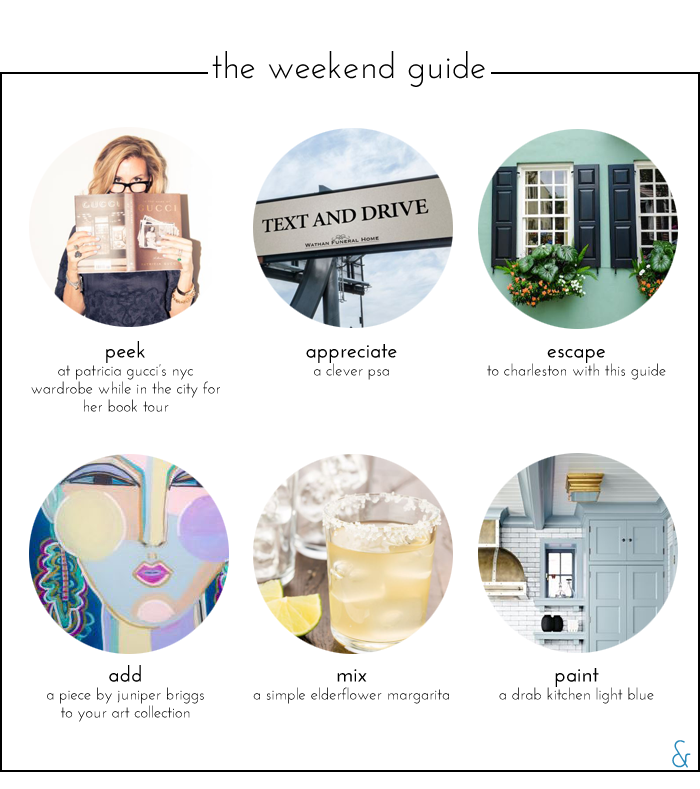 I've been a huge blog slacker this week. I had a work event on Thursday, one of our biggest events of the year is next week, I was sick on Monday, and we're now fully entrenched in the home-buying processes (we have a real estate agent!). As you can imagine, it's been busy and I haven't wanted to do much online when I got home after work each day. I'm looking forward to a weekend to recharge, catch up on a few freelance projects, and go out with our realtor for our first official day of touring homes that aren't part of an open house. (#ThingsAreGettingReal) While we have a generous budget, it doesn't go very far in the downtown Madison market. Any house we pick is going to need love and improvements when we save the money to do so. I hate admitting this, but I do find myself increasingly jealous of those who can just plop down the money for the dream home. We're going to have to work for it and we're going to have to make compromises. (Goodbye, two-car garage.) If you've gone through this process, please send reassuring notes and advice. I'm kind of freaking out over here!
PEEK
A review copy of Patricia Gucci's book, In the Name of Gucci, is on its way to me. It looks fascinating and I can't wait to share my thoughts with you. In the meantime, shall we drool over the clothing she brought to New York while on her book tour?
APPRECIATE
It's not surprising that this billboard stirred up quite a bit of controversy, but it was actually a clever PSA about the dangers of texting and driving.
ESCAPE
Our trip to Charleston a few years ago is still one of my favorite vacations. Grace's travel guide made me want to book a flight back to South Carolina!
ADD
I'm obsessing over the work by Juniper Briggs and would love to add a piece to my art collection. Dave isn't as crazy about it as I am, but maybe he won't notice if one makes its way to our gallery wall…
MIX
Substitute elderflower liqueur for agave nectar and you have yourself a twist on the classic margarita.
PAINT
I've assumed that I would just paint our future kitchen white, but this inspiration post — complete with suggested paint colors — is making me reconsider.
EARLIER THIS WEEK
Donned a floral skirt.
Shared my ultimate summer wish list.
Found yet another tree in bloom.
Bought these earrings (ah-mazing) and this dress (go with your regular size). #BirthdayMonth