BUY
Jean Jullien is the creator of the Paris peace sign we all regrammed after the terrorist attack. He has released an adorable Valentine's Day print available for just a few more days.
DECORATE
Learn to decorate your home like a pro with tips from the interior design maven Kelly Wearstler.
LEARN
With paintbrush in hand, Maria Sibylla Merian explored the relationship between insects and plant life through in the late 1600s.
NETWORK
Even though I'm an event planner by day, I'm not a natural networker. I get twinges of social anxiety when I'm forced to mingle with strangers. Here's a guide to navigating the room with ease.
WATCH
A fleet of 20 ships will make their way across the Great Lakes this summer. The pilgrimage will include replicas of historic ships, including Viking longship and a 170-foot Spanish Galleon. (Honestly, I'm weirdly excited about this and totally plan to visit one of the ports they're stopping in.)
MAKE
A handmade greeting will win your way into your Valentine's heart. Get started with these 40 ideas.
EARLIER THIS WEEK
Coveted a few neutral items — especially those sandals!
Bundled up in a navy faux fur coat, which is warm enough for subzero temps.
Shared how I really store necklaces I'm too lazy to put away.
Yearned for feminine Valentine gifts. (Gifts for the guys coming next week!)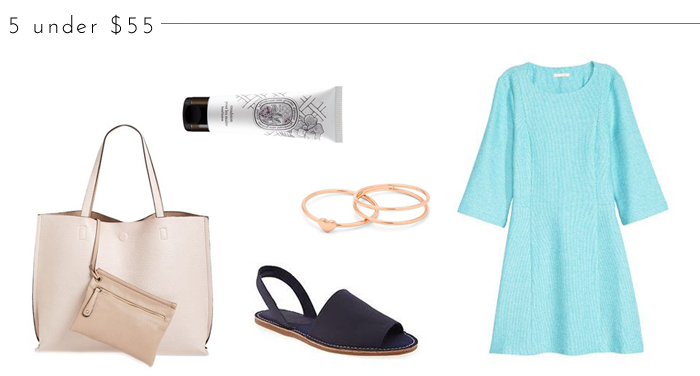 tote, $32 | hand lotion, $28 | ring set, $35 | sandals, $23 | dress, $50