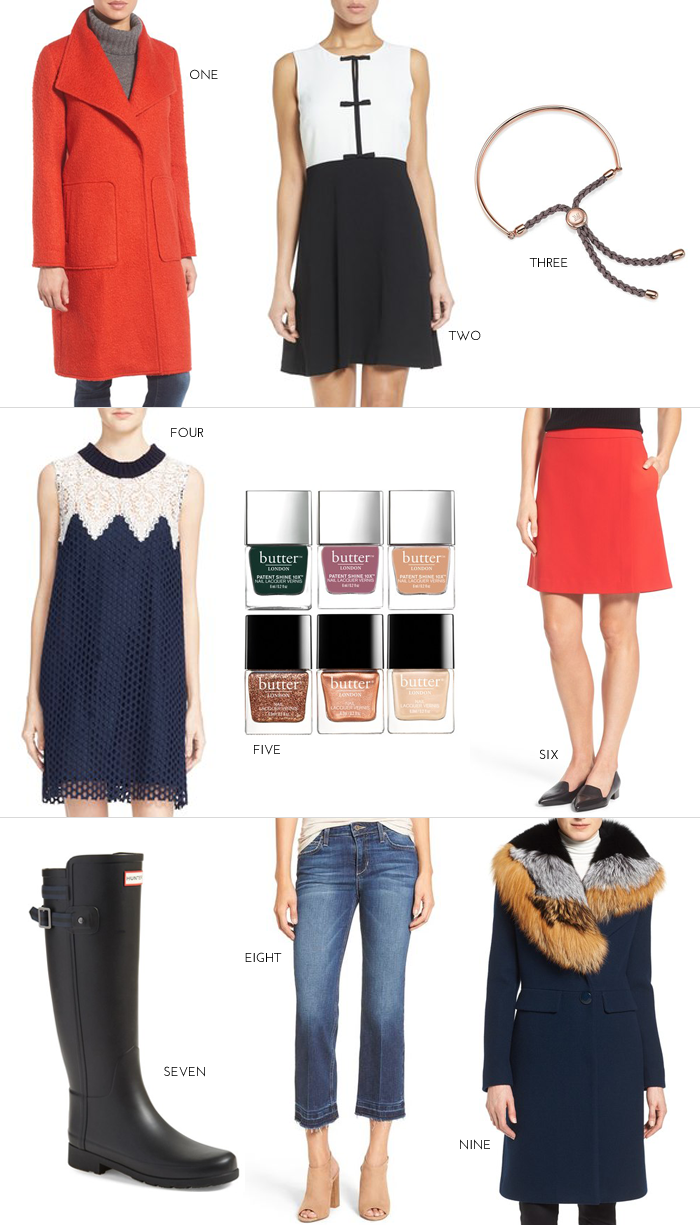 ONE | TWO  | THREE | FOUR | FIVE | SIX | SEVEN | EIGHT | NINE
The Nordstrom Anniversary Sale, or #NSale as you'll see on social media for the next few weeks, is touted as the best sale event of the year. And, on its face, it is an enticing event with fall merchandise on sale before the season even begins. However, I don't think the hype around the event is justified. I muddled through all 96 pages of the women's sale and struggled to come up with a list of my favorites. Many items are inexpensive pieces from lower-end brands, others are just ugly (who is wearing this or, worse, this?), and some pieces are simply lackluster. I don't know how many people are waking up today thrilled to discover a surprisingly high number of socks at discounted prices. I just don't think the sale is as great as bloggers make it out to be.
Eventually I did find a few pieces I could get behind (listed above) and I've even added a couple to my wish list to revisit after the early access portion of the sale ends on July 22 and opens up to everyone. While there's an option to sign up for a Nordstrom credit card or a debit card that pulls from your bank account, I'm not doing that. I'll roll the dice and see if anything is available in a week. By then, I suspect some of the sale sparkle will have worn off anyway.
You can browse the sale merchandise here, and if — unlike me — you do spot something you can't live without, snag it before the sale ends on Aug. 7.