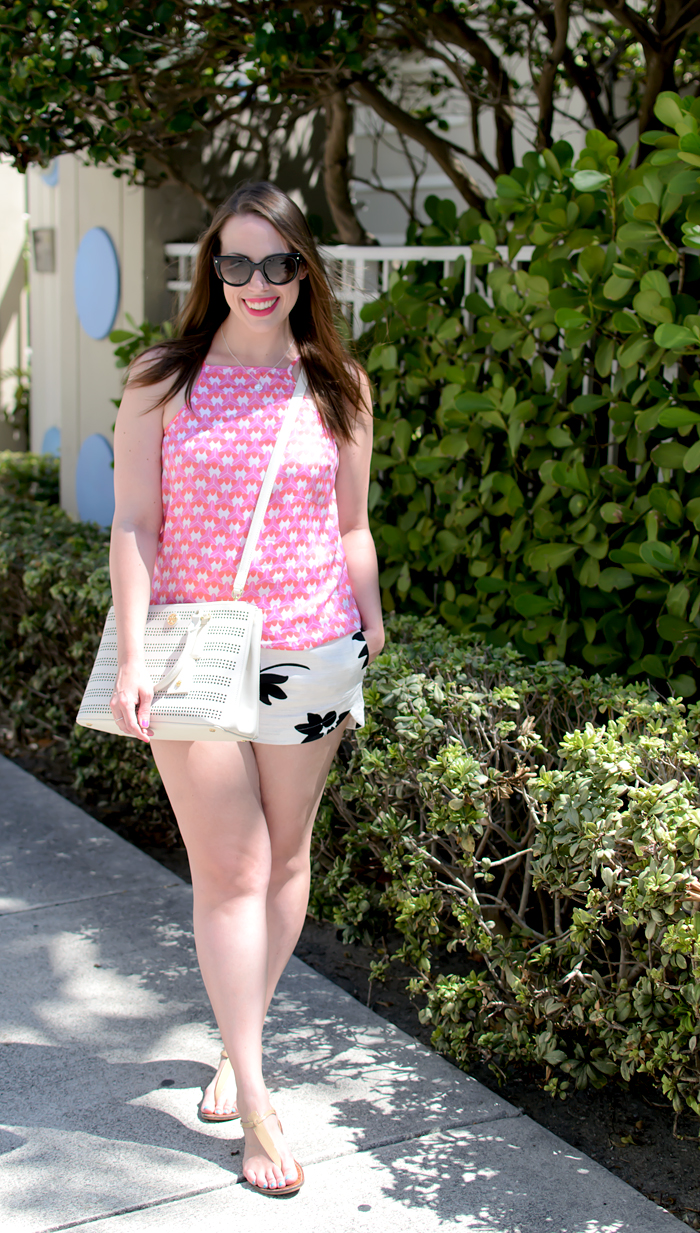 I wish I could say it's good to be back home, but it's really not as lovely as our vacation in Florida! We had such a relaxing week taking day trips to nearby cities, lounging oceanside, and dining (and drinking) at various restaurants. Despite getting back Saturday evening sun-kissed and sleepy, I set an alarm for 1 a.m. to await the debut of the Lilly Pulitzer for Target collection. Did anyone else stay up for it? I know many ladies had problems accessing the site (including Kristin Davis) and I was extremely lucky to find my must-have items. I was only able to add items to my cart if I clicked the quick shopping link on the mobile search page, instead of the product page. I managed to purchase the pineapple serving bowl (it was the one item I would have thrown elbows for in-store 😉 ), two of the giraffe-print pillows for our bed (lucky Dave), a cosmetic case, a pair of pom pom shorts, and this top. Honestly, I felt ridiculous making these purchases in the middle of the night, but everything was sold out when I stopped by Target around 8:15 a.m.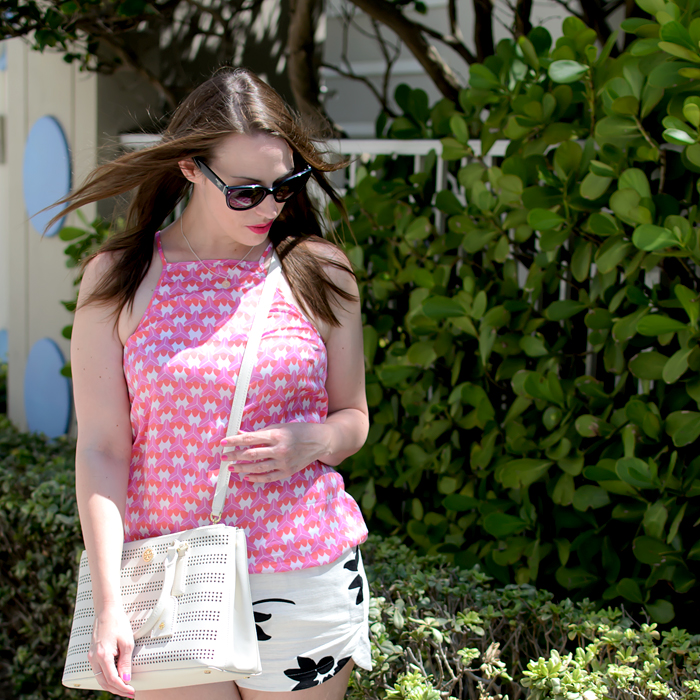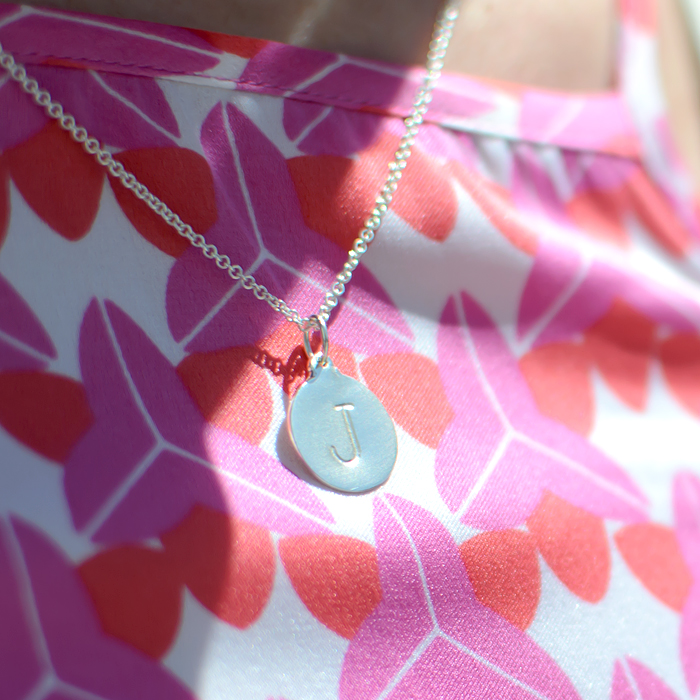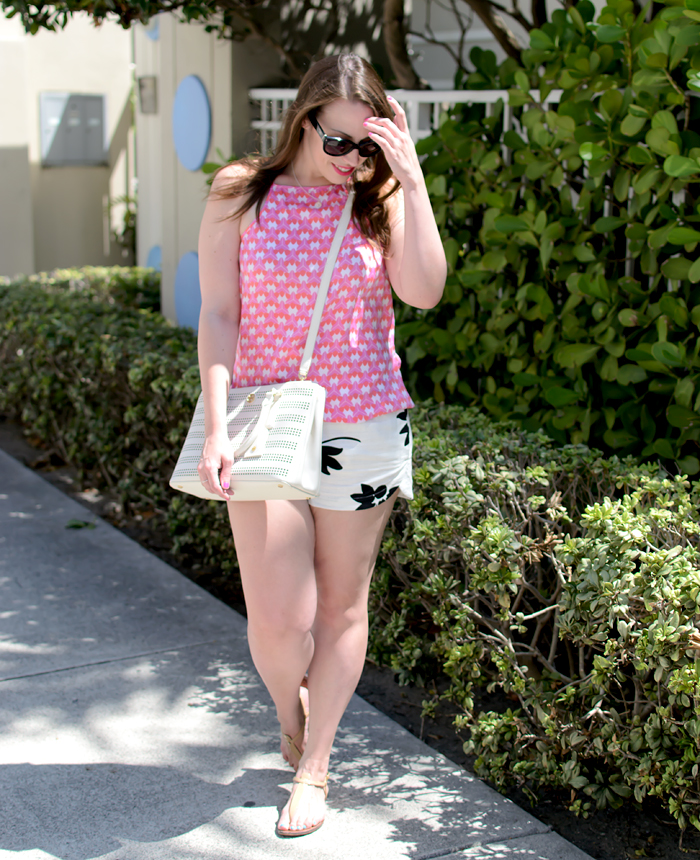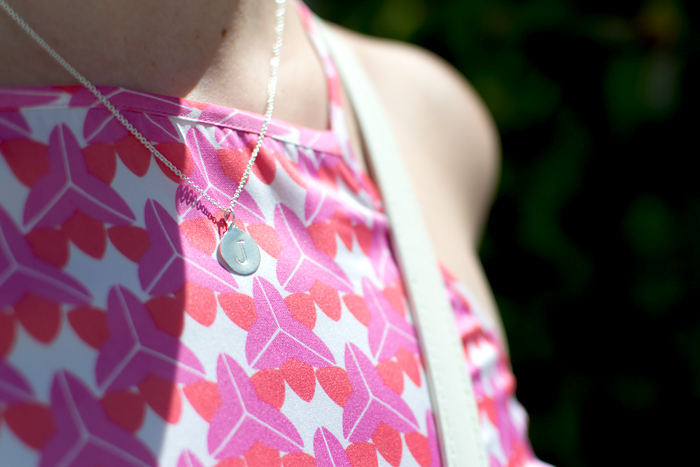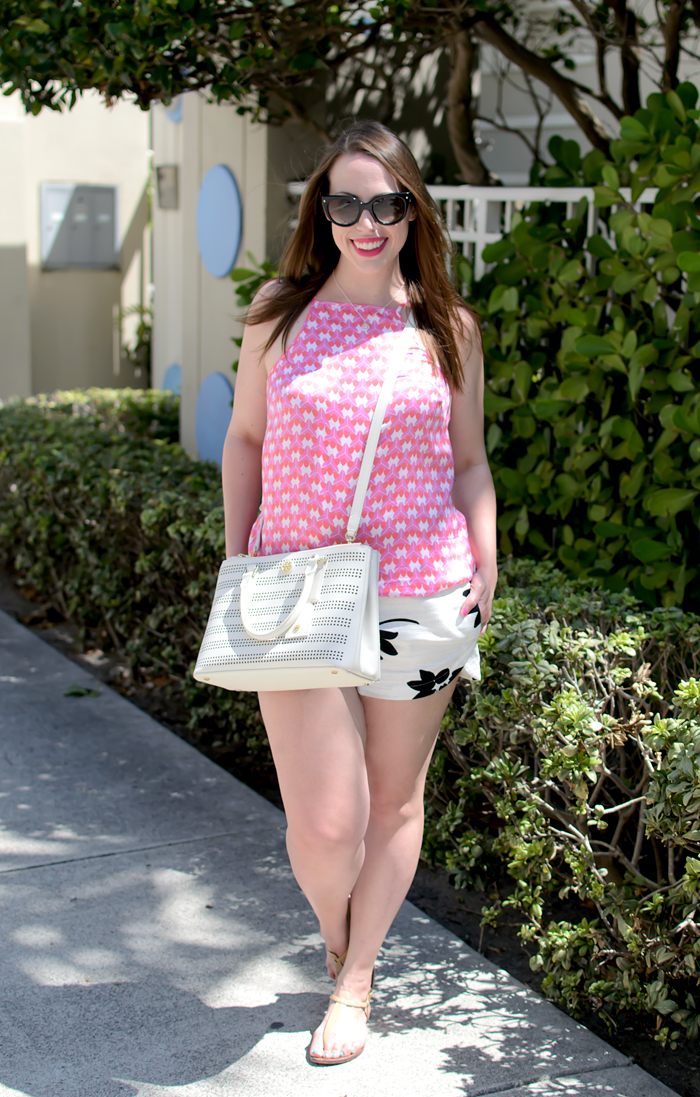 Top: Milly x Banana Republic (old, also love this tank)
Shorts: J.Crew
Bag: Tory Burch
Necklace: c/o Helen Ficalora*
Ring: Lulu Frost
Sunglasses: Prada
Sandals: Sam Edelman (I wear these on repeat all summer.)
Lips: Stila "Fiore"
Nails: Clinique "Hi Sweetie" and Essie "In the Cab-ana"
[spacer]
*Check back tomorrow for a special Mother's Day giveaway!