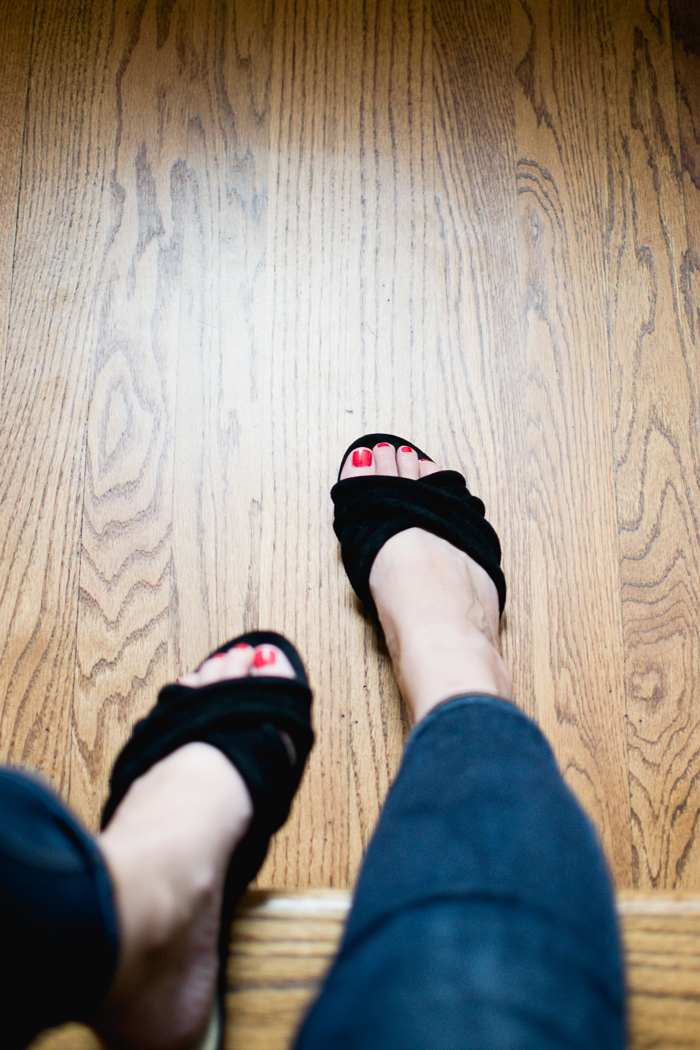 I can't believe that I only purchased one item this month — and it wasn't for lack of trying. This coat looked like a stuffed animal carcass, these boots weren't comfortable in the least, this dress was too slim through the waist and way too big in the chest and shoulders, and then Tory Burch cancelled my order for a bag I was crushing on a few months ago. This girl couldn't catch a sartorial break! The upside, of course, was that this helped offset the spending that I had done on a few home items, most notably the media console/credenza. Our living room is starting to come together, which makes that area of the house feel more like home.

PURCHASED
See all of this year's sartorial purchases here.
Ann Taylor 'Gretel' slide sandals in black: These are just so comfortable! I purchased the tan pair earlier this summer and wore them often enough to justify the black version. I was able to wear them once before it became too cold and I had to tuck them away for next year!
DIDN'T WORK OUT
Things I tried and didn't love.
Velvet leopard-print jacket: The quality of this jacket doesn't justify the price tag. It feels limp and looks like a deflated stuffed animal. Runs large.
Paul & Joe Sister dress: This dress was ultra slim in the waist and hips and then much too large in the chest. Give it a shot if you're blessed with an hourglass figure; the colors are pretty and it's a great take on a vintage-esque dress.
Vince Camuto 'Destilly 2' ankle boot: I wanted to love these, but there's virtually no padding at the ball of the foot, so I imagine they'll hurt after a few hours. I didn't think I'd wear them enough to spend the money. Go up a half size.
DAYDREAMING ABOUT
The items I just might add to my wardrobe next month.