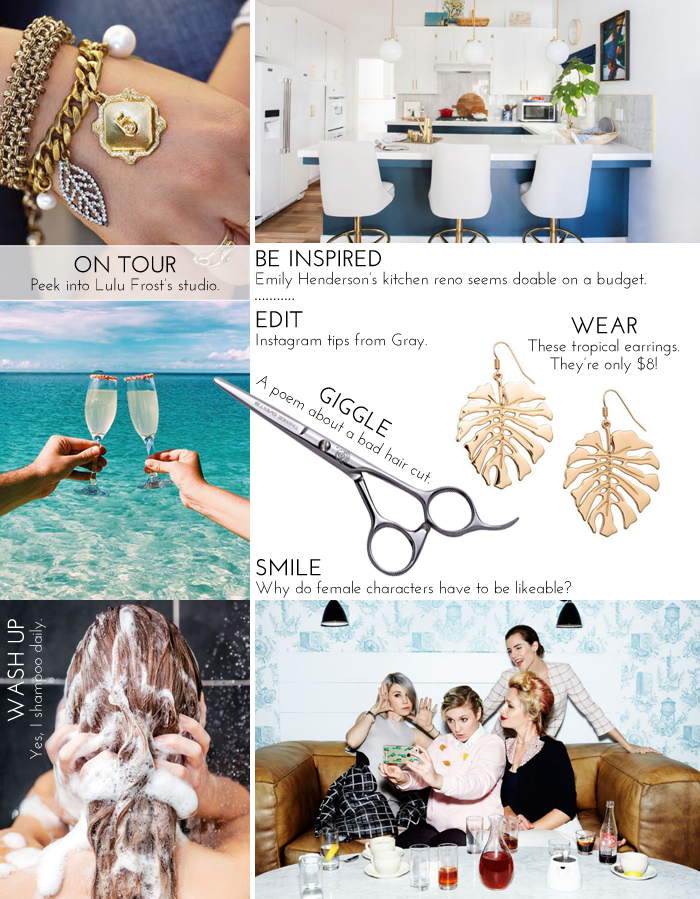 Goodness, what a week. We fell head-over-heels in love with the house we saw on Sunday, put in an offer over asking, and on Tuesday morning we received news that we didn't get it. I didn't expect to feel as heartbroken as I did and I left work early to come home and curl up in a depressed pile on the couch. This process is heart wrenching. It's not just a piece of property you're looking to buy, it's a home and a life and a future. There's so much wrapped up in putting in that offer that it's soul-crushing when it doesn't work out the way you hope it will. It'd be one thing if Madison had more houses on the market, but we've now gone another week and there's nothing that we want to see. Plus, real estate in this market is expensive. Our budget is $275,000 and that will either get us a boring, carpeted, newly built home in the suburbs or a 1940s home that has never been renovated, doesn't have a dishwasher, and no garage. So, the rare house that falls within our preferred neighborhoods that has the pretty finishes and upgrades go for $20,000 or more over asking. I'm scared that we're going to find ourselves settling on a dumpy little home that we're lukewarm about at best. It's stressful and I so badly want it to work out for us. I know this isn't the most uplifting life update, but #RealLife?
Anyway, here's what I came across this week:
ON TOUR: Take a peek behind the scenes at the Lulu Frost studio with designer and founder Lisa Salzer.
BE INSPIRED: I loved going down memory lane with Emily Henderson in her post about their first home and everything they did to renovate and decorate. I found the kitchen especially inspiring. She didn't have money for a full gut and renovation, but a backsplash, new counters, new cabinet hardware, and a coat of paint made a huge difference. Plus, that's something that we can afford if our future kitchen is less than picture perfect.
EDIT: I'm such a Gray Malin fan girl, so I loved this post about how he edits his iPhone photos.
GIGGLE: I'm sure anyone who has had a bar haircut can relate to this.
WEAR: I spotted these earrings online yesterday and immediately went to H&M to buy them. They're large and heavy and the cheap metal will probably irritate my skin, but I love them all the same!
WASH: I will never be someone who only shampoos occasionally. I don't understand you people and, frankly, I don't need to be convinced that it's better to cut back on shampooing. My hair looks better when it's squeaky clean.
SMILE: I loved this piece on how women are routinely judged more harshly than men in fictional shows.
IN CASE YOU MISSED IT:
CAUGHT MY EYE:
If you celebrate Easter, I hope you have a happy holiday weekend!