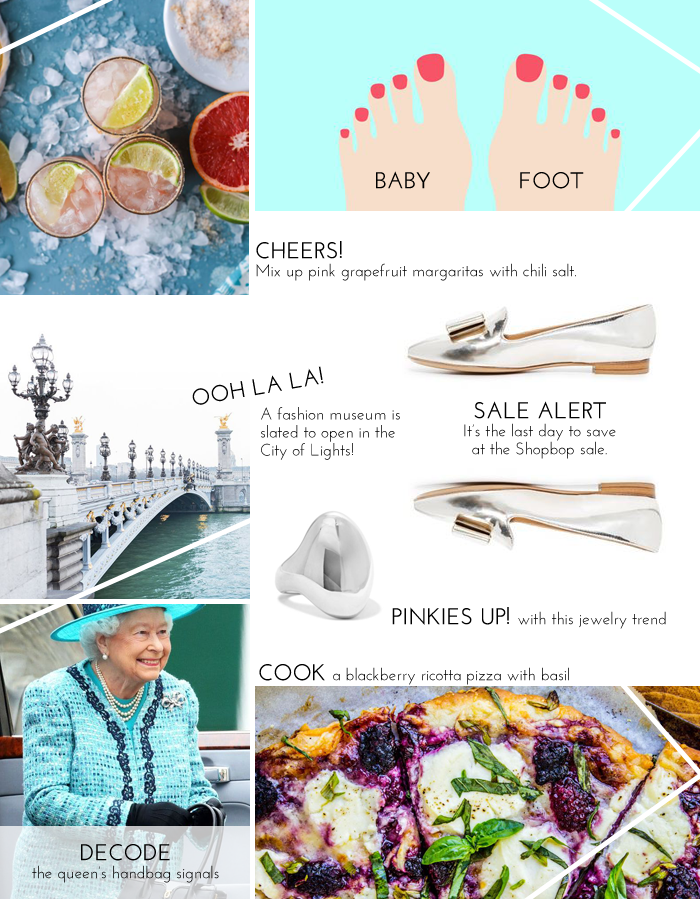 I can't believe it's already March! We have a few weeks of travel ahead of us and I couldn't be more excited to finally take a break. We'll be in Chicago next weekend to see Hamilton. Can't. Wait. And the following weekend, we're heading to New Orleans. I'm taking advantage of a lazy weekend at home to clean and pre-pack for our getaways. (I'm such a planner.) After that, we won't have any trips on the calendar until after we purchase a home, since we'll need to keep our weekends free for house tours. Madison's real estate market is insane. Houses go up for sale and oftentimes there's already an that day. There's no time to even sleep on a potential purchase. It's stressful, but I'm hopeful that we'll finally find something this year!
BABY FOOT: I'm so curious to try Baby Foot. It's a chemical peel for your feet that's both disgusting and intriguing. From what I've read, the skin on your feet will slough off like a snake's skin to reveal baby-soft skin underneath. Has anyone tried it? I might do it after New Orleans since I'll be back home and likely in tights for another week. It sounds like you don't want to show your feet to anyone during the shedding process. Haha.
CHEERS: I'm craving warm weather, but since that's not in the cards for awhile I'm happy to settle for a warm-weather drink. This pink grapefruit margarita with chili salt sounds amazing.
OOH LA LA: With the help of Chanel, Paris is planning to open its first permanent fashion museum in 2019. It sounds like I'll be holding off on a dreamy trip to the City of Lights until then.
SALE ALERT: It's the last day to take advantage of Shopbop's tiered sale. I'm crazy about these silver Ferragamo flats, this woven circle bag, and this ridiculously fun phone case.
PINKIES UP: I'm all about the pinkie ring, especially in the form of this sculptural silver piece.
COOK: Homemade pizza is one of my favorite meals. I'm eager to try this blackberry, ricotta, and basil version.
DECODE: It looks like Queen Elizabeth II sends secret messages to her team with her handbag. Use this as inspiration to covertly tell your significant other you need to be whisked away when you're caught in an awful conversation.
IN CASE YOU MISSED IT:
ON MY WISH LIST: