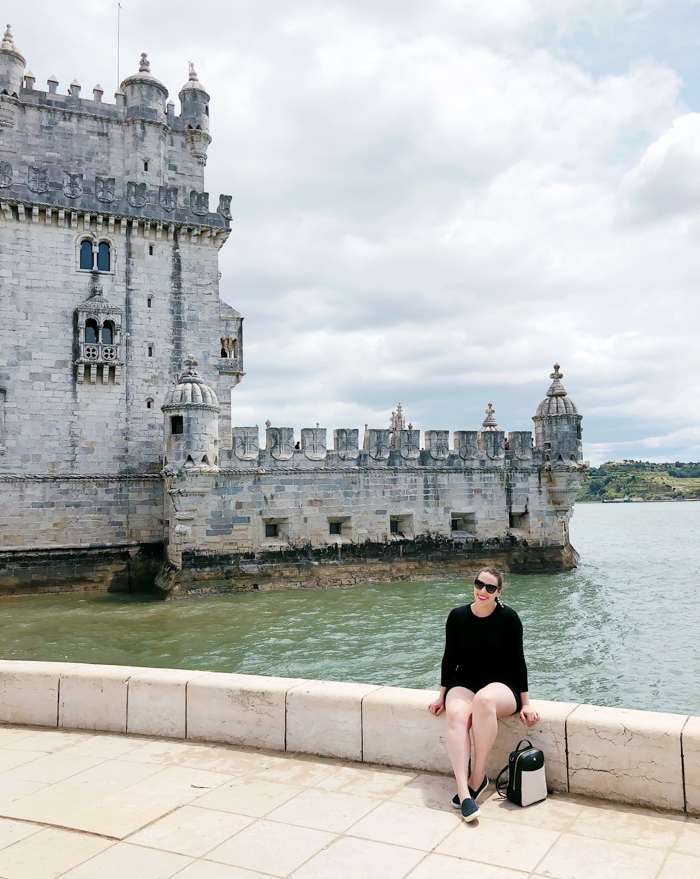 Olá! I'm finally back in the swing of things after our trip to Portugal and my birthday celebration on Thursday! To say Portugal was amazing would be an understatement. I keep thinking about the intricate tiles, the bright colors, and the azure water. If you ever have a chance to visit, say yes in a heartbeat! I preferred Lisbon to Porto, but both were absolutely stunning. I'll share photos, along with our travel diary and recommendations as soon as I'm able to weed through the 1,000 photos I took!
We're taking this weekend to relax, get back into our routine, take a break from overindulging in food and drink, and tidying up the place. We typically clean the house before a long vacation, but didn't have the opportunity this time around because our cat, Bacon, was incredibly sick right before we left — to the point where we weren't sure if he was going to make it. We spent the entire pre-vacay weekend taking him on emergency vet visits and trying to coax him to eat. With the help of appetite stimulants and anti-nausea medicine, he eventually ate a little bit and we felt better about leaving him with Dave's parents. We're so grateful — and relieved — that we came back to a healthy cat. (The working theory is that he got into something he shouldn't have, either a plant or a cleaning supply, that poisoned him. I'll spare you the detailed symptoms.)
I hope you have a wonderful weekend!
Weekend Roundup:
I can't get over how much I love this sweater! I think it'll be a belated birthday gift to myself.
Will the art of skywriting bounce back or die with the few people who know how to do it?
Orlando Soria is one of my favorite people to follow on Instagram, and I can't wait for his new show, Unspouse My House, to air! (I also highly recommend his book.)
The best way to keep guacamole from turning brown.
Inside the studio of handbag brand Nannacay.
Recommendations for cruelty-free beauty products.
We had lunch at Korrito in London, where they serve Korean burritos and burrito bowls. I'm determined to replicate it at home and found two recipes — here and here — to get me started.
I can't pull off this hat, but could someone please buy it and Instagram the hell out of it?!
Finds Under $50:
In Case You Missed It: