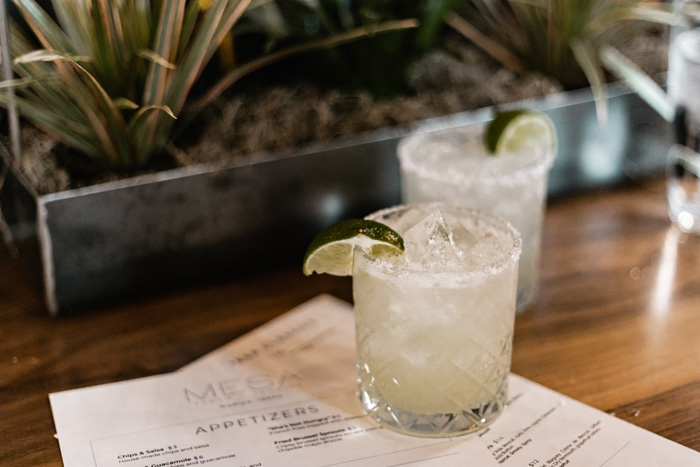 You may have heard that the #NSale started. 😉 I know it's difficult not to get sucked into the hype of fall clothes at a pre-season discount, but if you've shopped the sale for years, you'll know it's basically the same collection of worn-in jeans, neutral ankle boots, and duster sweaters year after year. I did spot a few items that would fill gaps in my closest: a tweed coat in a length I love, a work-appropriate dress in black (and maybe leopard), and this cute faux-wrap sweater. The terrazzo coasters are pretty cute, too. If any of those items remain when the sale opens to the general public, I'll give it a go since last year's early-access tip doesn't work anymore. I've purchased fewer things so far this year (thus fewer outfit posts) and it's been refreshing to make sure that every purchase for my closet or home is intentional and isn't influenced by a whim.
If you've been yearning for a set of vintage-inspired webbed lawn chairs, here you go.
I'm always on the lookout for easy weekday meals and I'm totally making these szechuan noodles with sesame chili oil next week.
I know you've seen Antelope Canyon on Instagram. It's that gorgeous natural formation in Arizona with the red-orange swirls that graces the feed of mega influencers at least once. This is an interesting piece on how the canyon's rise in Insta-popularity and the accompanying tourism has left a negative influence on the neighboring small town of Page and a Navajo tribe.
It's an impractical bag shape, but that doesn't negate how darn cute this mini train case is.
I enjoyed this conversation between influencers Grace Atwood and Krystal Bick for The Atlantic on how they balance their personal life with business.
As some of you know, I've become lactose-intolerant as I've gotten older. I can usually eat cheese and yogurt without symptoms, but cream and milk? Hard pass. (Lactaid doesn't do much good.) I usually don't think about my dietary restrictions until I'm craving ice cream. Surprisingly, I can eat McDonald's cones and sundaes without incident (which is kind of concerning), but I've recently become obsessed with an actual non-dairy ice cream: So Delicious' cashew caramel cluster. You should try it even if you drink milk.
We breezed through the third season of Stranger Things in just a few days. So. Good. Did you know that the Starcourt Mall where they filmed is an actual dying mall in Georgia and not a sound stage?
Finds Under $50:
Earlier This Week:
The items I have my eye on right now. (I'm all about dresses that barely touch the skin with all of this humidity!)
–
Let's keep in touch!
Instagram | Facebook | Pinterest | Bloglovin'