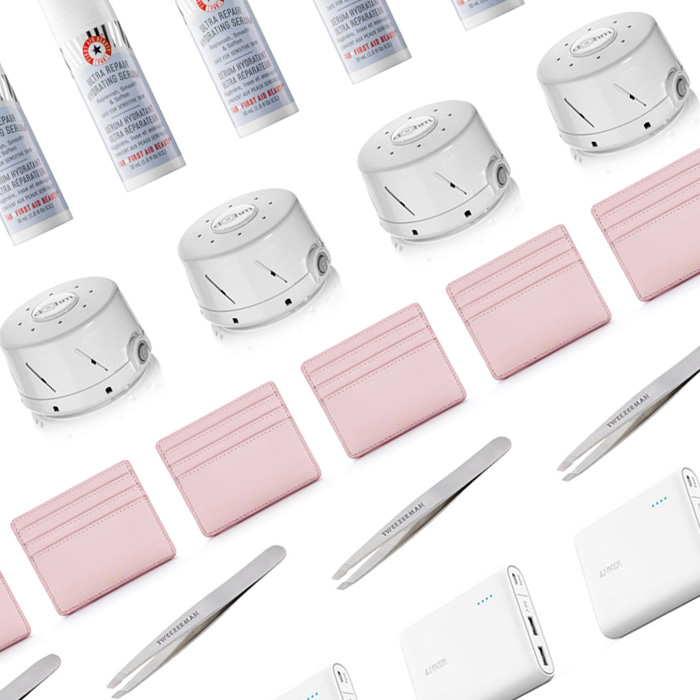 Don't you just love when you find an inexpensive item that becomes so integral to your routine that you couldn't imagine your life without it? Me, too! Which is why I was so excited to take part in the first-ever blog linkup for <em>press themes that challenged participants to share their must-have items under $50. Below, you'll find five of my everyday essentials along with a list of other people who are divulging their favorites. Be sure to share your own in the comments! I'm all for any new-to-me products that can make my life easier!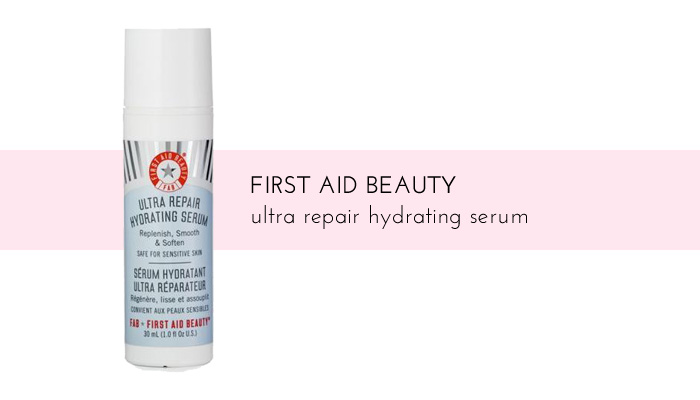 If you suffer from dry flaky skin, you need to add this serum to your beauty arsenal. This is the only thing that has worked to keep flakiness at bay and keep my complexion smooth. I apply one pump of product and follow up with moisturizer once it's absorbed. The texture of the product doesn't feel luxurious — and sometimes a little sticky — but after you smooth it on and leave it for 15 minutes or so, it disappears into your skin and feels weightless. In the morning, those little flakes have miraculously disappeared leaving my skin smooth and soft. The price is steep at $36 per ounce, but you really don't need a lot of product at a time.

Full wallets take up so much space in a purse, and it's space I don't really have given my affinity for small crossbody bags! A few years ago, I purchased a small card case like this one (Kate Spade ones often go on sale, too) and haven't looked back since. It takes up barely any room to bring along my true must-haves — driver's license, credit card, debit card, and $20 worth of cash — freeing up space for my other daily essentials. I keep my wallet handy in my closet for additional credit cards, gift cards, and loyalty cards.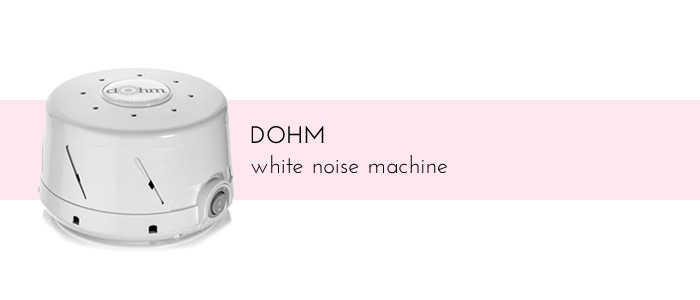 Every now and then I suffer from insomnia. It was worse at the apartment before we purchased our house, which leads me to believe that a lot of if is anxiety-based given that the house hunt was so stressful, but I still struggle with it every few weeks. One of the things that has helped the most is this white noise machine. It creates a soothing sound of rushing air that drowns out other ambient noise and you can adjust the speed and tone to find the one that's best for you. (On the most restless nights, ZzzQuil or one of its generic counterparts works, too. Plus, you get the benefit of those crazy NyQuil dreams without the cold medicine.)

I've had these tweezers since college and they're the absolute best at plucking stray hairs and they're sharp enough to grab even the most pesky ones. If your tweezers ever get dull, you can send them back to Tweezerman to get sharpened for free.

This portable charger is one of the most useful items under $50 that we own. We purchased it before we went to Copenhagen back in 2014 and were incredibly impressed with its staying power on the trip. It can fully charge an iPhone five times before its battery depletes and the relatively slim profile makes it easy to carry around all day. Plus, you can plug in two phones at once. Not only do we bring this charger on every vacation, we typically carry it with us when we're out on the weekend. It's small enough where Dave doesn't mind putting it in his pocket if my purse space is at a premium.
What are your favorite items under $50? Share in the comments below!
Visit the following blogs to see other must-haves under $50! 
Indigo Row
A Touch of Teal
Sincerely, Dani Rose
Luv in the Bubble
TamarasJoy.com
Not for Wallflowers
Politics of Pretty
Monica Dutia
Rosé and Brosé
VICILOVES
Beauty and Burberry
Victoria McGinley Studio
Elembee
The Sasha Nicole
<em>dash
–
Let's keep in touch!  Instagram / Facebook / Pinterest / Bloglovin'