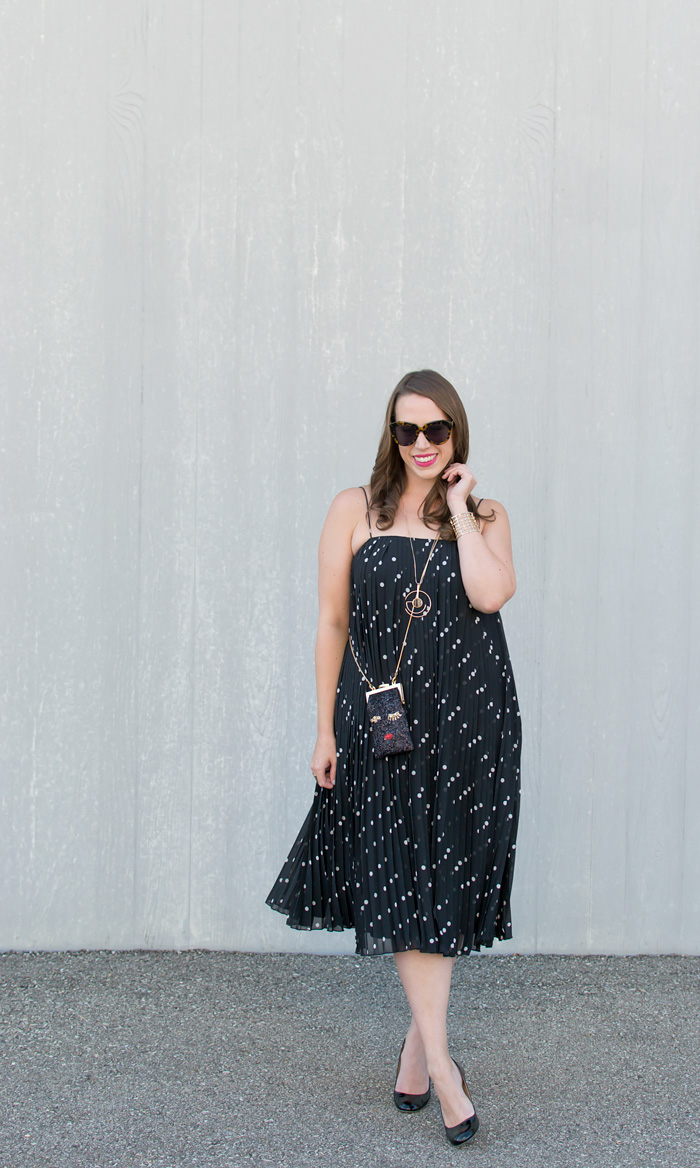 Even though class has been in session for a few weeks, I'm still get a twinge of envy when I pass grade schools on my daily commute. I suspect many of you were like me on the first day of school, anxious to debut the outfit you so meticulously curated and artfully convinced your parents to purchase. It was an opportunity reinvent yourself. Grade school days may be long gone, but it doesn't mean we can't benefit from fashion lessons learned over the years (and a few new purchases from ASOS' stylish back-to-school selection).
#1 Buy inexpensive pieces in neutral colors.
I'm all about a good bargain piece on two conditions: it's well made and it's relatively neutral. Bright colors, garish patterns, and extra embellishments make inexpensive items look, well, cheap. It's much harder to tell that an item is from a fast fashion store when you pick out a solid neutral color or a classic pattern. Need proof? Sharon Stone's Gap shirt on the red carpet. She could have selected a shirt from any design house, but opted for a budget buy from Gap and managed to look like a million bucks.
#2 Life is too short to wear cheap shoes.
Wearing non-breathable, blister-inducing polyurethane, and hobbling around with no arch support isn't fun and I don't know why women do it to themselves. And, even if you find a pair that's comfortable, it's not long until they wear out. Spending money on quality shoes is always worth it.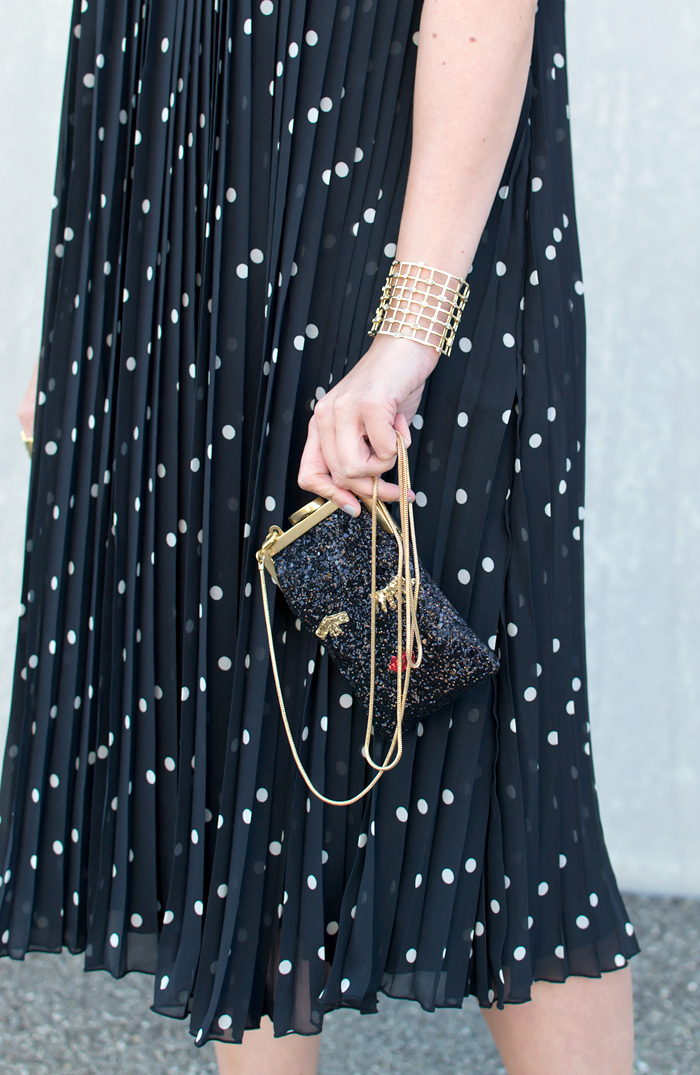 #3 Mix old with new.
Overhauling your wardrobe each season may be tempting, but you're doing yourself a disservice. A wardrobe should be a collection of items that tell a story and remind you of special moments and experiences. Wearing old items lends authenticity to your outfit and makes you look less like a fashion victim. Besides, there's a bit of satisfaction telling someone that an item has been in your collection for years and, no, they can't find it at a store.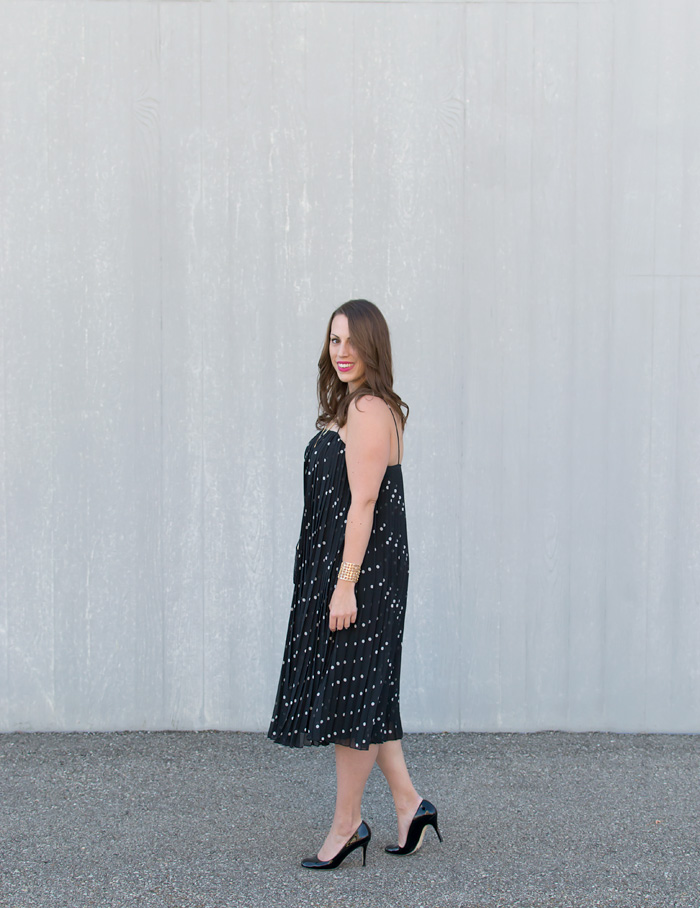 #4 Accessories make the outfit.
An outfit without accessories is like a cake without frosting. What's the point? Kidding aside, accessories make an outfit your own and add personality to an otherwise banal ensemble.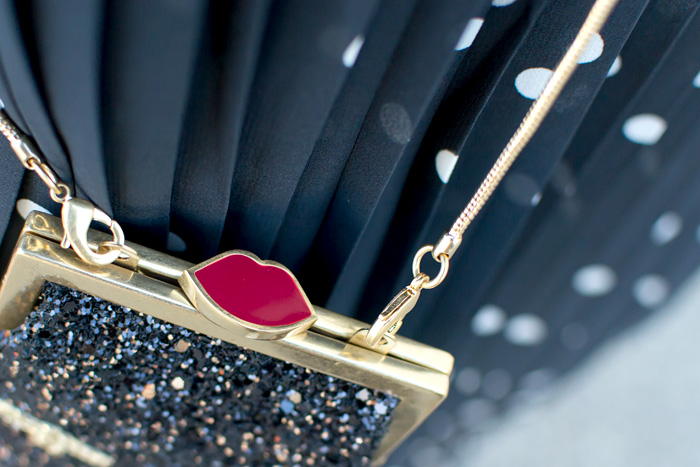 #5 Wear what you love, even if it means taking a risk.
Forget rules about wearing things to suit your body type or choosing age-appropriate duds. Clothing should be fun! Throw caution to the wind and buy a silhouette you've been itching to try or go for the bold accessory (like this glittery handbag). For the last two years, I was convinced that midi-length skirts weren't for me. The full, a-line options cut me off at the widest part of my calf and made me look considerably heavier. So, I was a little nervous about ordering this midi-length dress. But, I love it. There's a ton of material that helps the dress hang straight down, which is more flattering on me than the poufy skirts I was trying.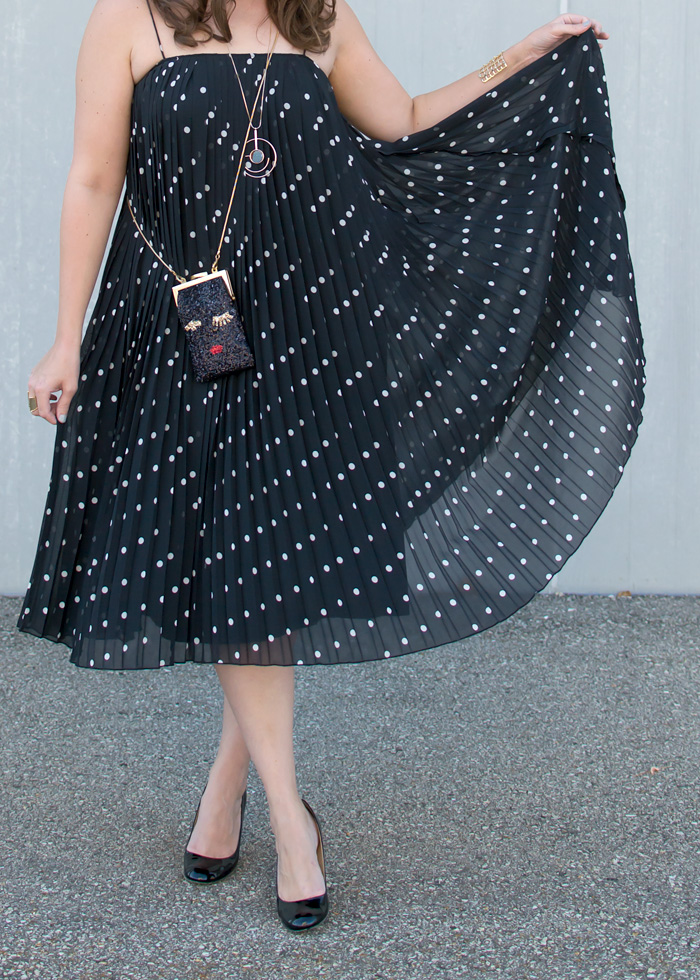 Dress: c/o ASOS | Purse: Lulu Guinness c/o ASOS | Necklace: c/o ASOS | Shoes: Kate Spade | Cuff: Melinda Maria (similar) | Sunglasses: Karen Walker c/o Shopbop | Lips: Stila "Fiore" | Nails: Zoya "Dove"
***
This post is in collaboration with ASOS.