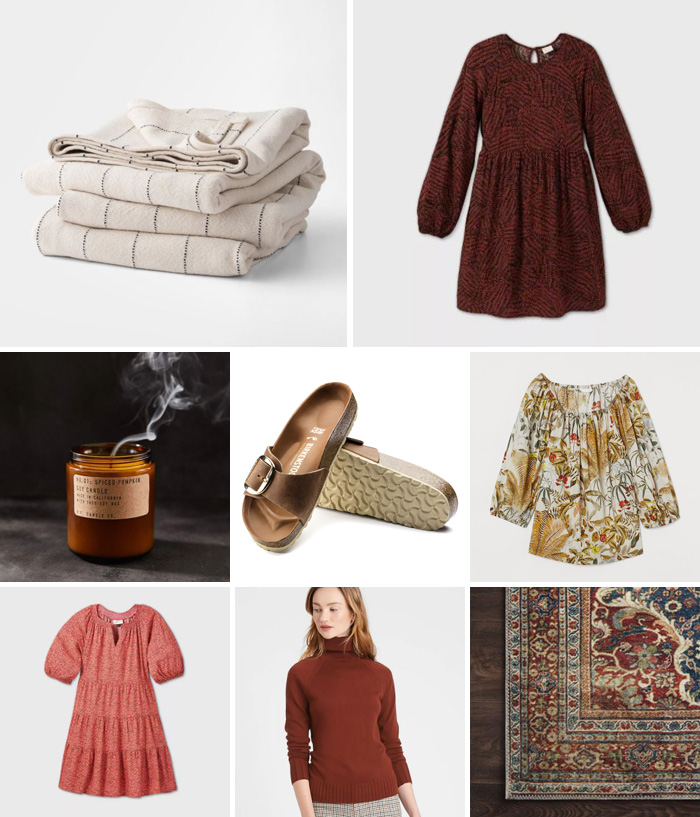 Candidly, I'm fairly impressed with how many affordable pieces I found for my wardrobe to round out the last bit of summer. I was to the point where I was wearing the same black Old Navy dress nearly every day (essentially this, but sleeveless). And, while I bought five of them last year and it wasn't technically the same garment on repeat, I'm sure people thought I had given up on myself in Zoom meetings.
Aside from that, the month's shining stars were on the home front with an heirloom-quality blanket and a new living room rug (even if I didn't follow your advice).
IN THE WARDROBE
See all of this year's sartorial additions here.
AROUND THE HOUSE
–
Let's keep in touch!
Instagram / Facebook / Pinterest / Bloglovin'
This post contains affiliate links.