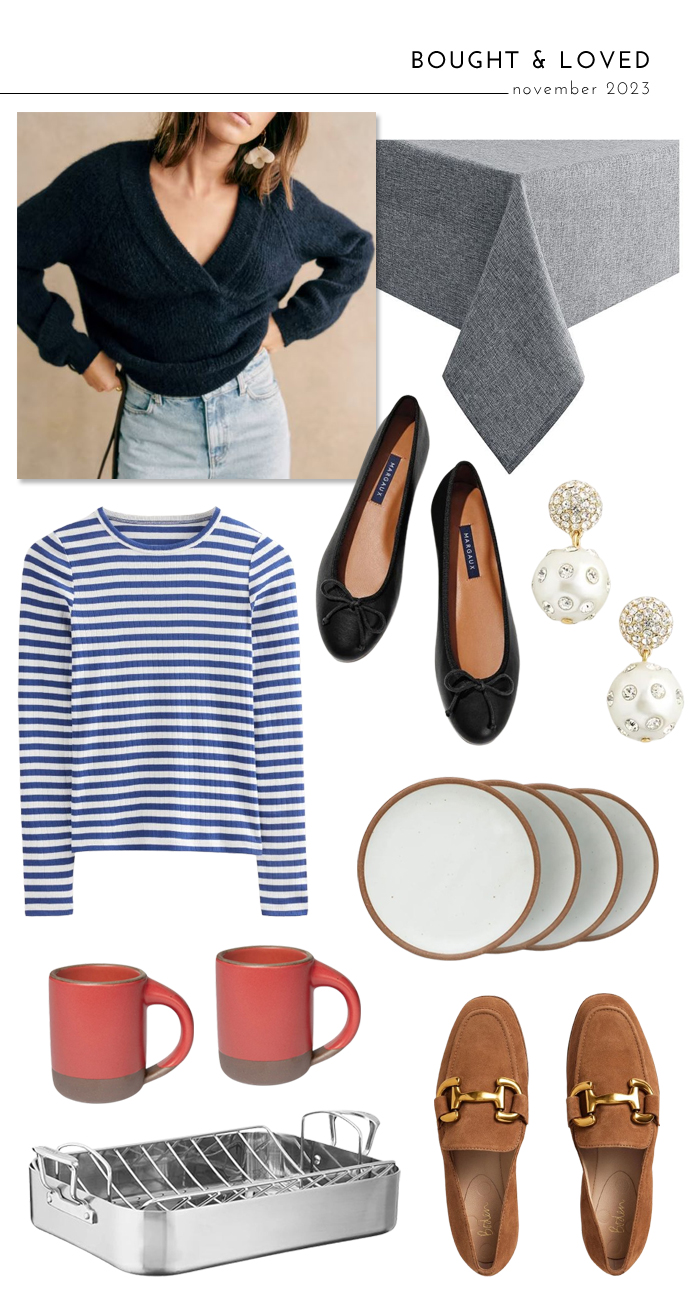 November wasn't kind on the pocketbook, but I'm incredibly excited about all of the purchases I made this month — with exception of this stunning necklace that broke after 10 days of ownership. The center stone and its setting fell out while I was wearing it. I'm so disappointed about it! It wasn't cheap and I had expected more from the brand as I had heard so many good things. I complained on Instagram (as one does) and the brand did offer to replace it, but I didn't want to run the risk of having another dud after spending $300 so I returned it to Neiman Marcus, where I originally made the purchase. Let me tell you, Neiman Marcus does not have the kind of customer service that you'd expect from a high-end department store. It was only after I suggested I contact my credit card company to issue a charge-back did they elevate my concerns and provide me with a return authorization. You know where I've never had a problem? Nordstrom. Spend your money there this holiday season instead. 😉 And with that, here's what I purchased and loved this month:
WARDROBE
See this year's sartorial additions here.
HOUSEHOLD
–
Let's keep in touch!
Instagram / Facebook / Pinterest / Bloglovin'
Thanks for visiting! As a reminder, I may earn an affiliate commission if you buy an item through my links. This is at no cost to you. I appreciate your continued support!