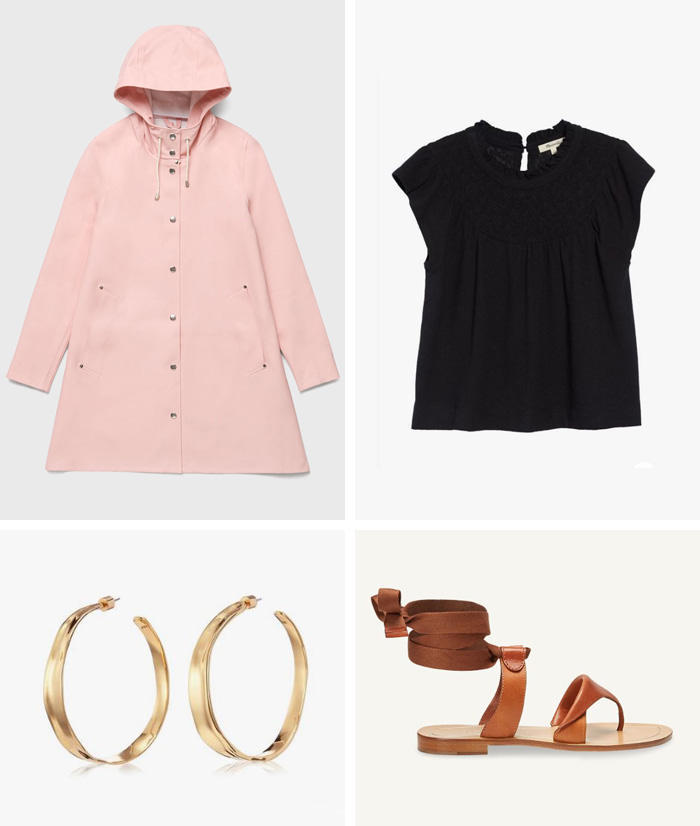 April seemed to drag on forever while we were all stuck at home, the world firmly in the grasp of the novel coronavirus. I didn't shop much when the stay-at-home order first went into effect in March. There was so much uncertainty with jobs and, well, life in general, and I'm pretty sure I was suffering from some COVID-induced depression. On the sartorial front, I wasn't enamored with anything other than athletic clothes. I don't know if it was the warmer weather, the resignation that we have [at least] another month to go, or the suddenly flush bank account now that we're not eating out, but I decided that a bit of retail therapy wouldn't be the worst thing right now. I mean, it's worth a shot, right?
PURCHASED – FOR ME
See all of this year's sartorial additions here.
PURCHASED – FOR HOME
I placed a couple of orders, but nothing has arrived yet! Stay tuned for the May recap!
DIDN'T WORK OUT
Things I tried and didn't love.
Madewell georgette peplum top – I was really torn on whether or not to keep this. I love the colors and the pattern. (I'll never grow tired of a dark floral.) However, I just didn't feel head-over-heels for it. It looked best styled as it is on the site with a pair of shorts. The peplum looked too bulky with jeans or pants. It runs true to size.
Treasure & Bond tie-shoulder midi dress in leopard – I ordered the medium in this and it feels too large. A smaller size might have fit a bit better. It's lightweight and there are pockets. Wait for a sale, though. It's not worth $70.
Garnet Hill linen shorts – These are great quality, but both of the pairs I tried were too small. (That COVID 15, amirite?) I might reorder these because they seem like they'll be just as versatile as a similar Old Navy pair I bought last year, but a lot nicer and less likely to get baggy in the rear after one wear.
–
Let's keep in touch!
Instagram / Facebook / Pinterest / Bloglovin'