This post is long overdue! We traveled to Portugal in 2019 and I had wanted to share my favorites with you, but doing so seemed tone deaf during the lockdowns of the past two years. I realize that things aren't perfectly safe just yet, but the world is starting to open up and Portugal is one of the most highly vaccinated countries. It's also one of the most beautiful. Even if you can't make it this year, I urge you to add the country to a future itinerary. In this post, I'll share a list of the things we loved in the city of Lisbon.
Visiting new cities and countries often leaves me yearning for the opportunity to make my way back, and Lisbon was no different. The weathered beauty of the Alfama district, the intricacy of the tile work that adorned both the streets and buildings, the friendly people who know how to celebrate a soccer match, and — truth be told — the vihno verde that was both incredibly cheap and incredibly delicious made Lisbon such a special place to visit. Scroll down for some of my favorite snapshots from the trip, along with my recommendations for places to see, eat, drink, and shop in the city!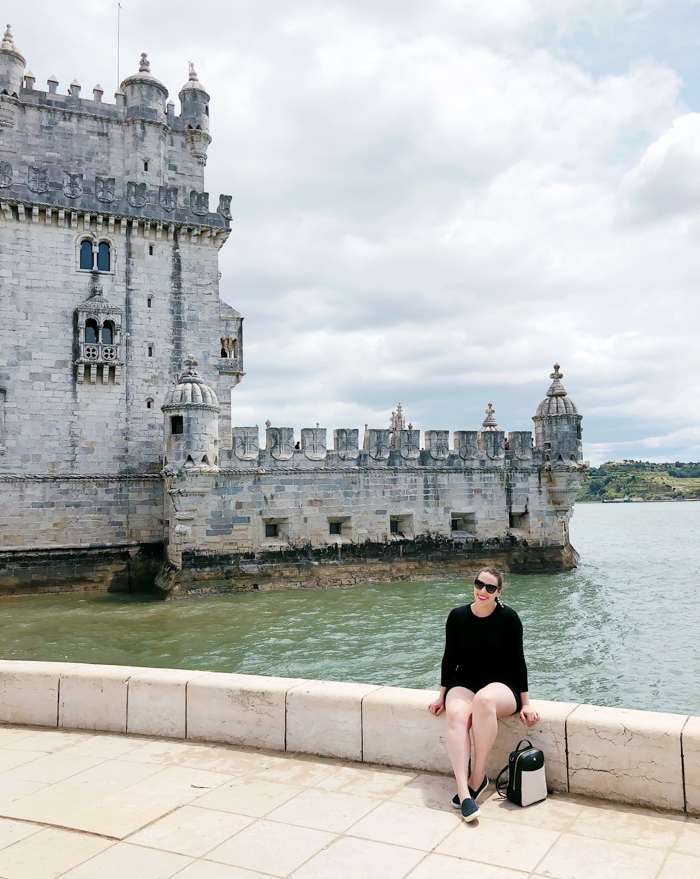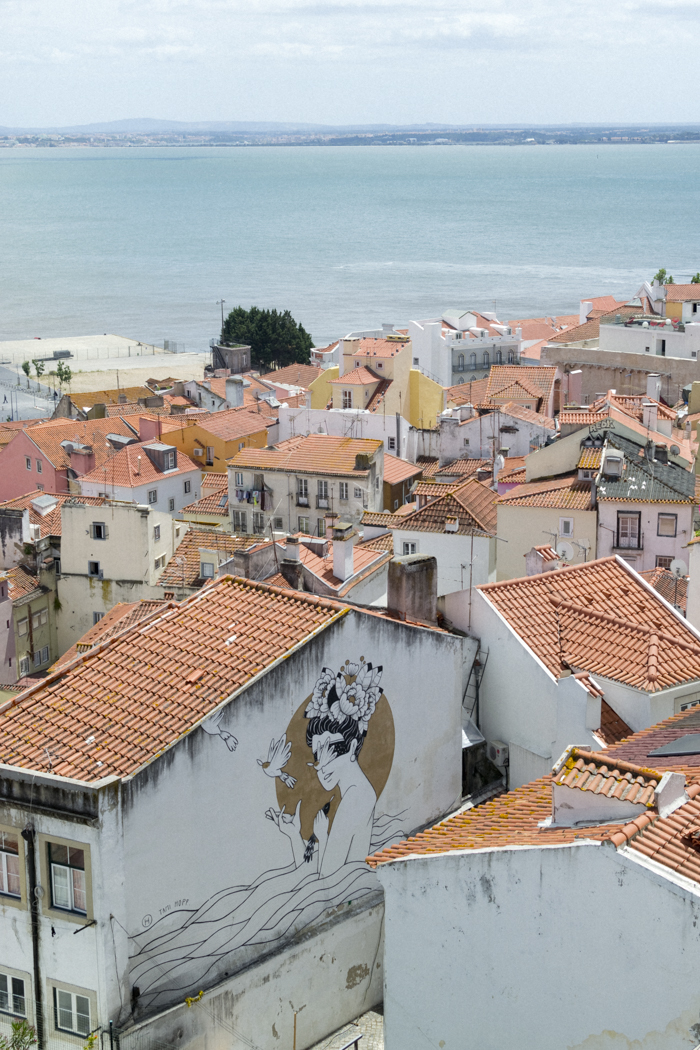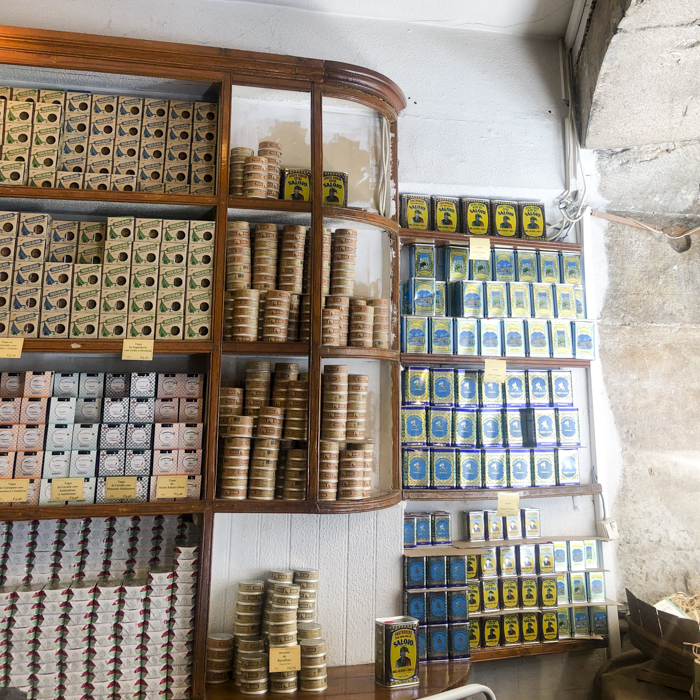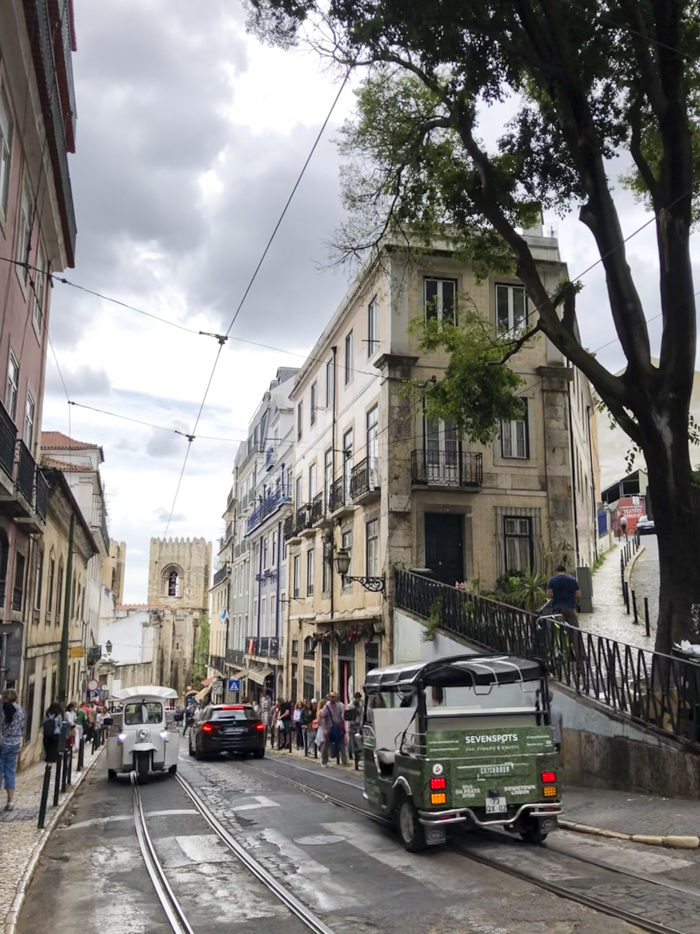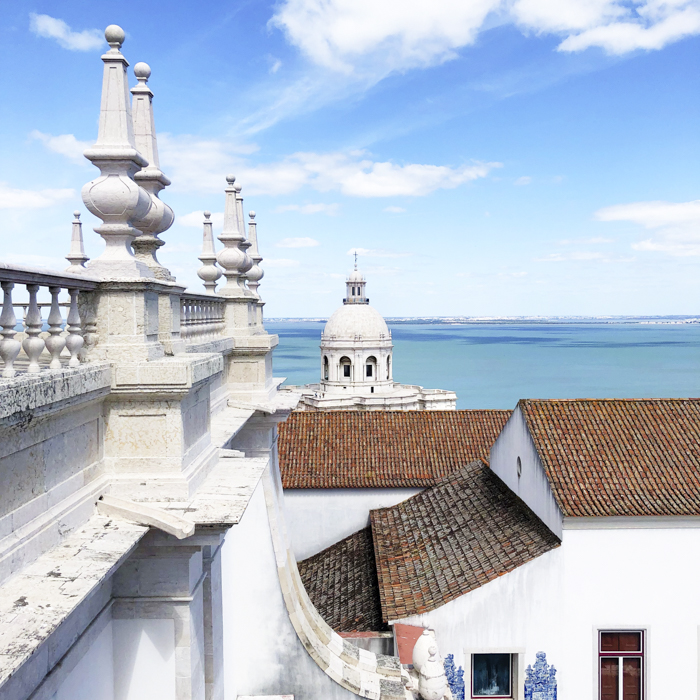 SEE & DO
Explore the Neighborhoods – It's hard to put together a list of my favorite sightseeing stops from Lisbon because the city itself was just so beautiful. Everywhere you looked, tiles adorned buildings and were set into patterns on the streets and sidewalks. Honestly, just wandering around the city — especially in the Alfma district — was the biggest cultural highlight of the trip.
Museu Nacional do Azulejo – A beautiful collection of Portuguese tile.
Terreiro do Paço – This is the harbor-facing plaza with the yellow façade that you see in many photos of Lisbon. It's absolutely worth the photo opp, and do take a walk along the water while you're in the area.
Castelo de S. Jorge – The first fortifications of this Moorish castle date back to the 1st century BC. You can explore the grounds, but do be careful because there aren't many guardrails.
Jerónimos Monastery – This is in the Belem area of Lisbon. After taking photos of the Padrão dos Descobrimentos monument and of the exterior of the Tower of Belem (we heard lukewarm reviews of the interior and just snapped photos), head over to the monastery. The architecture — especially the cloisters — is stunning.
Mosterio de Sao Vicente de Fora – We happened to be having a drink at a miradouros (more info below in the Eat & Drink section) and saw this building in the distance. It looked like people were on the roof, so we made the trek over. It ended up being one of the trip highlights and we didn't even have it on our must-see map!
Carmo Convent – The 1755 earthquake left ruins of this gothic church. There's a museum attached with artifacts.
Santa Justa Lift – I don't want to disappoint you, but this is just an elevator. Sure, it's pretty. But there are better views in the city at miradouros and they'll be less crowded.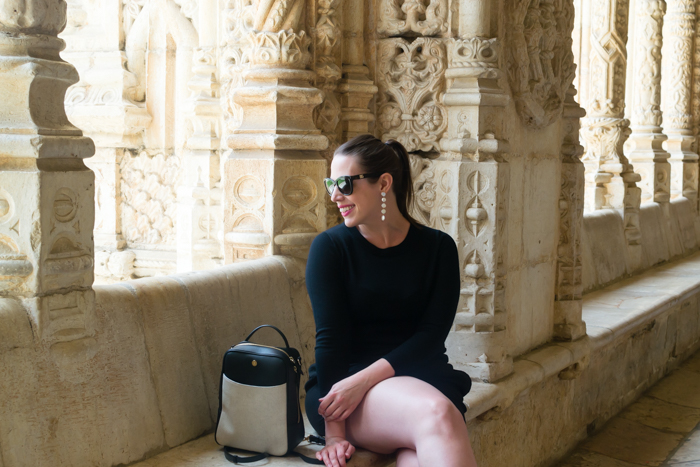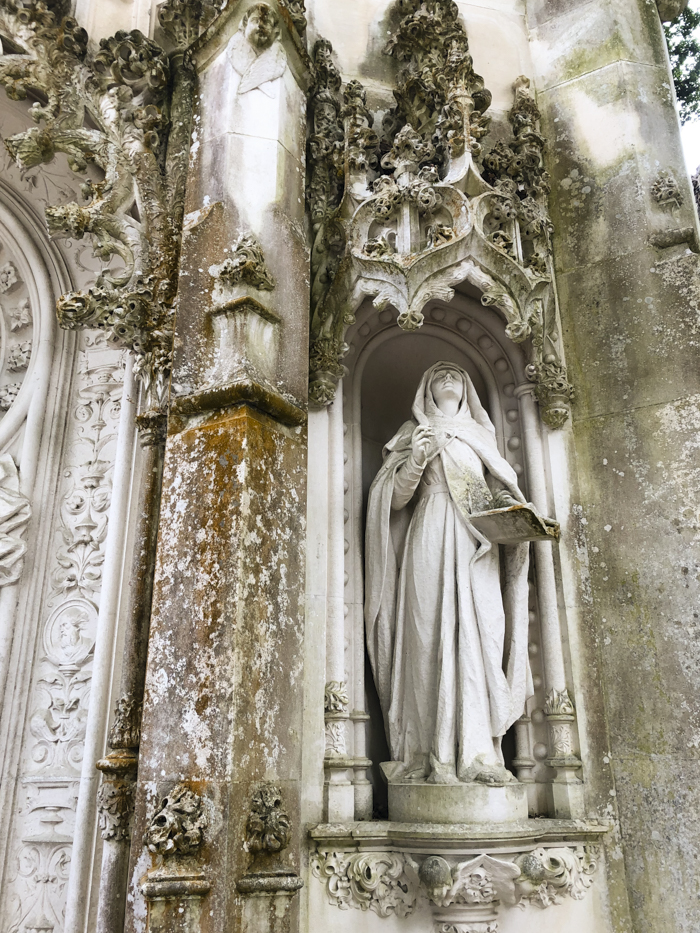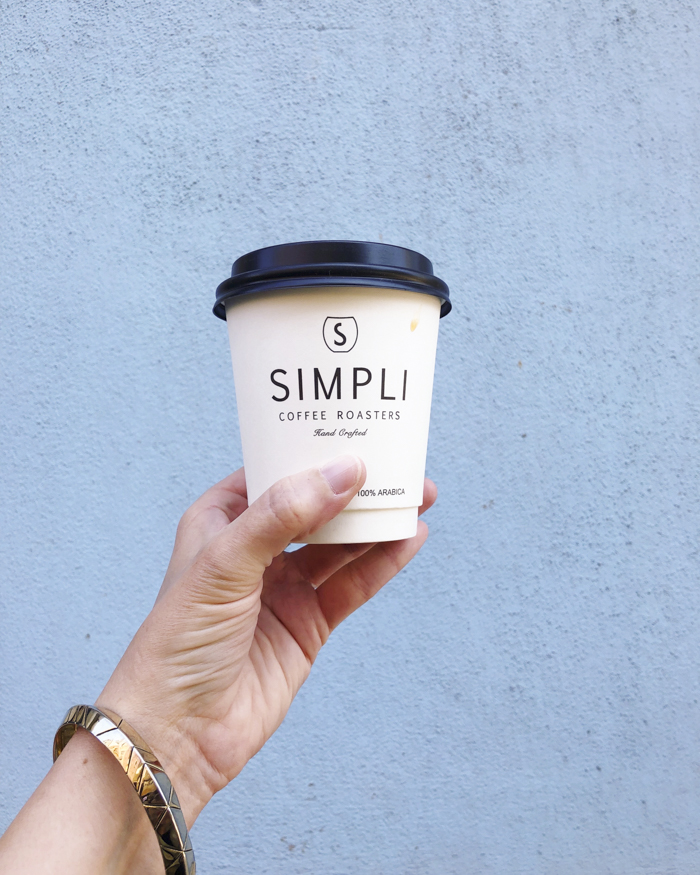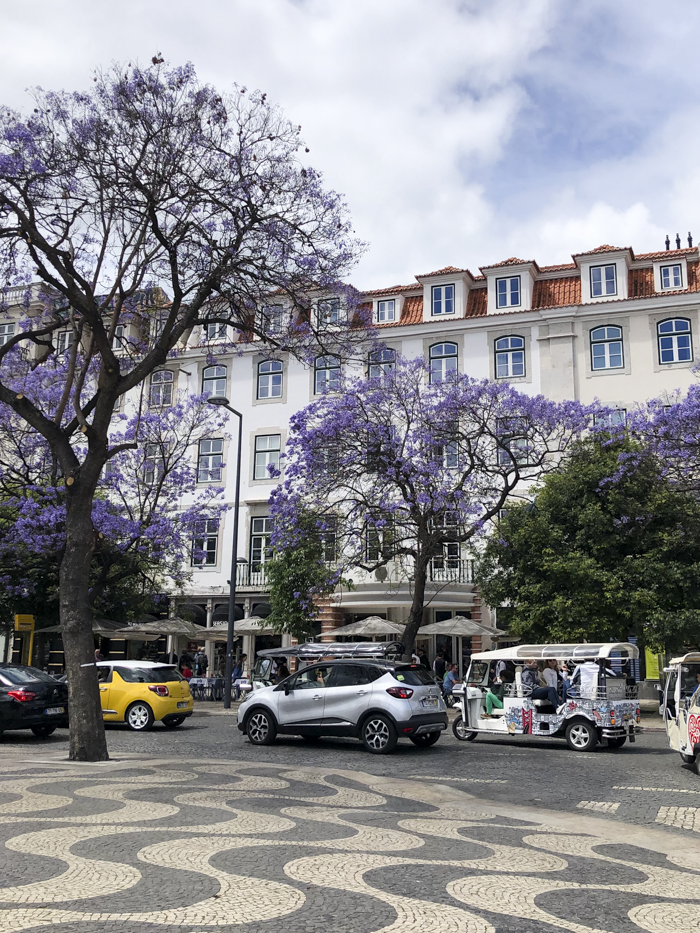 EAT & DRINK
Miradouros – There are miradouros all over Lisbon, which are little parks with spectacular views, often with a kiosk that sells snacks, wine, and beer.
Ginja – Try a shot of ginja, a cherry-infused liqueur served with a cherry in the glass, and small shops around the city. You can get it in a chocolate cup if you feel so inclined.
Pastel de Nata – Of course you can't go to Lisbon and not have these iconic egg custard tarts with a shot of espresso ("bica"). We had them at both Fabrica da Nata and the iconic Pasteis de Belem. They're both delicious.
Fábrica Coffee Roasters – We went here a couple of times for breakfast and loved it. They also had iced coffee, which is always a treat abroad (though I think iced coffee is finally becoming more ubiquitous).
Simpli – We also enjoyed this café and bakery. They put an orange slice in our iced coffee for aromatics, which was a fun surprise.
Boa-Bao – We were in the mood for Thai one night and stumbled across this restaurant. It had an upbeat atmosphere and they had a fun cocktail program.
Time Out Market – Sample some of the city's most popular restaurants in one location. It ended up being an easy go-to when we were tired and didn't want to put thought into another restaurant to try. We could split up and find our own meals. I went to Miguel Castro e Silva twice for the Bacalhau à Brás (codfish with julienne potatoes and scrambled eggs).
Pub Lisboeta – Cozy little bar with pizza and friendly service.
The Beer Station – I'm glad to see this small beer bar is still around! It's in an open-air plaza near the Rossio train station.
Delirium Café Lisboa – Belgian beer fan? Here you go! They also serve frites.
Other Beer Bars – Crafty Corner, Cerveteca Lisboa, and Duque Brewpub.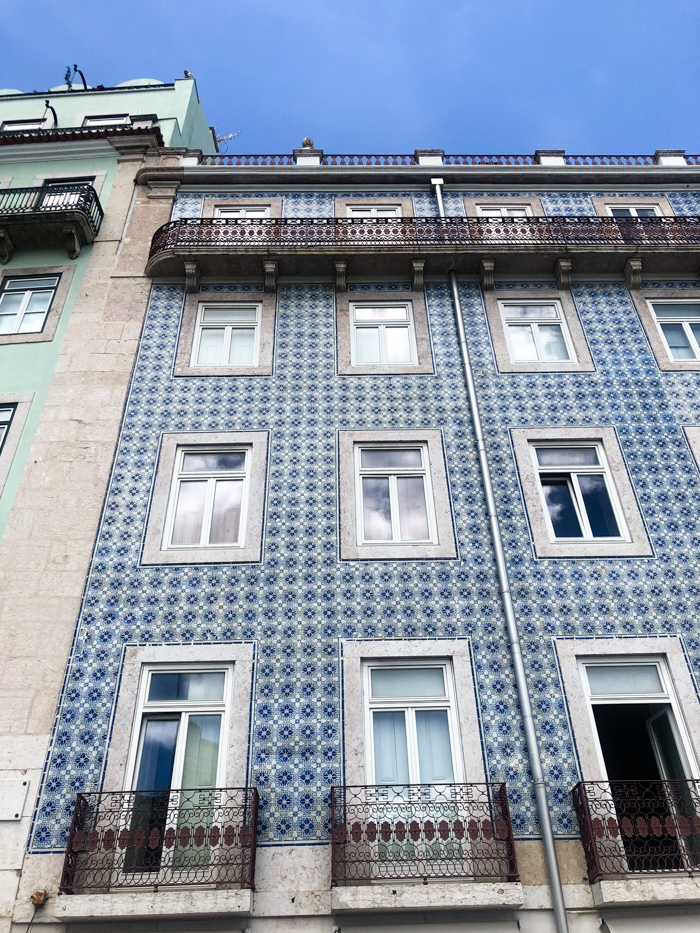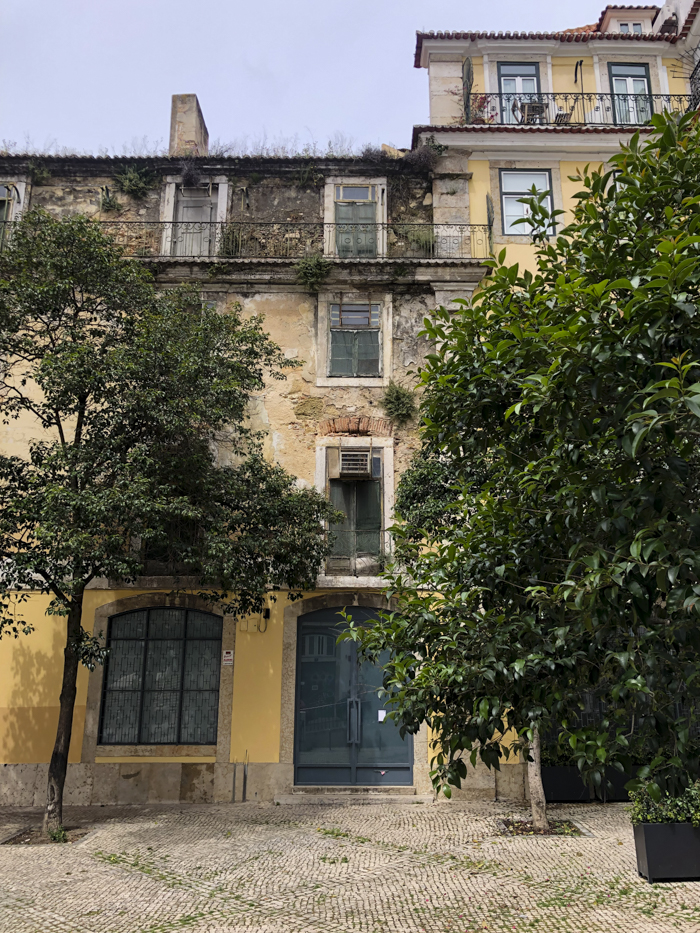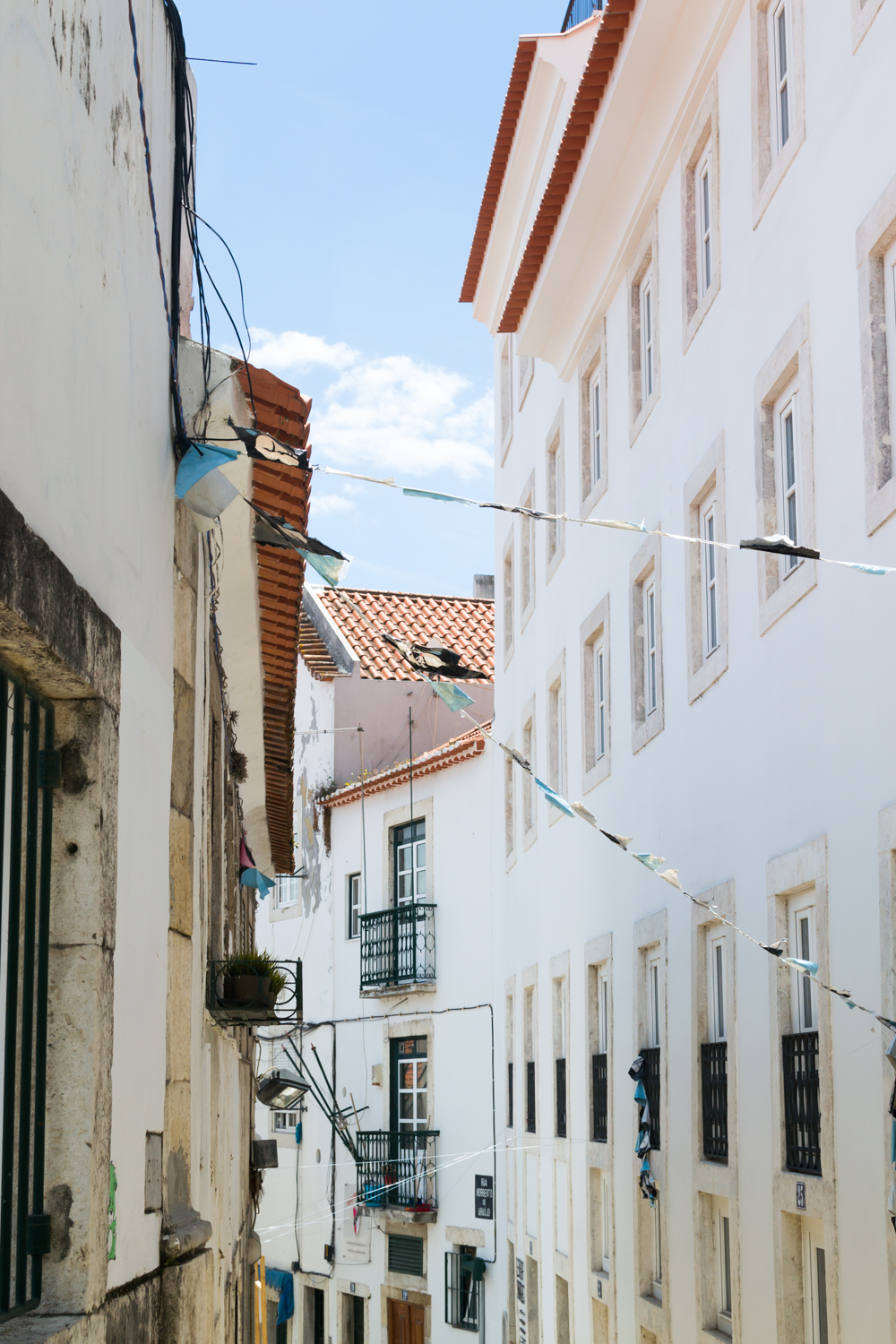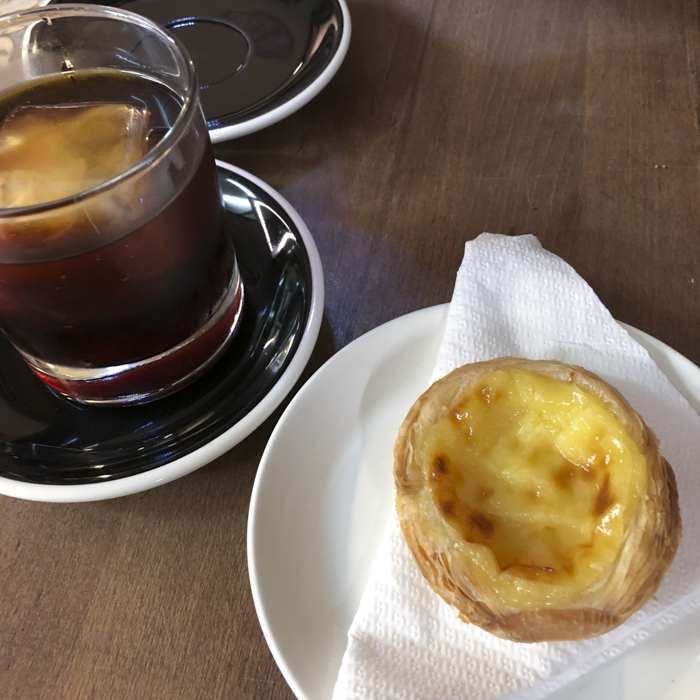 SHOP
Sango Handmade Creations – I bought a camera strap from this artisan. (Truth be told, it was at a small art fair in Porto, but I wanted to include an acknowledgment here!)
Conserveira de Lisboa – You have to stop here to buy tinned fish! This shop is quaint and Instagram-worthy. Ask the people working for guidance on your selections if you're dumbfounded like I was. They might come off a little reserved at first, but they're incredibly friendly and willing to help.
A Vida Portuguesa – You'll find this store all over the city. It has the best selection of Portuguese souvenirs covering a wide range of products.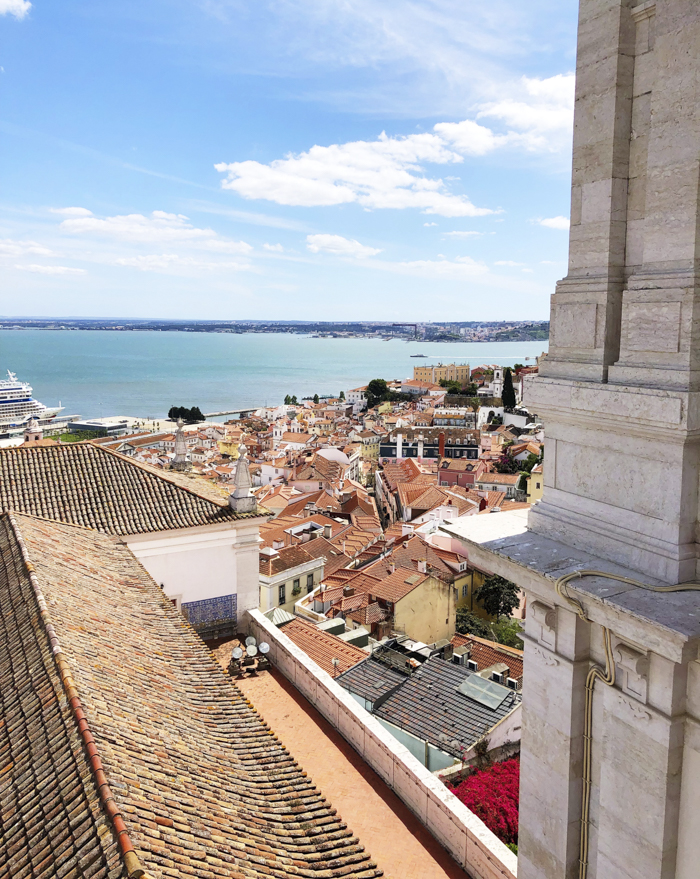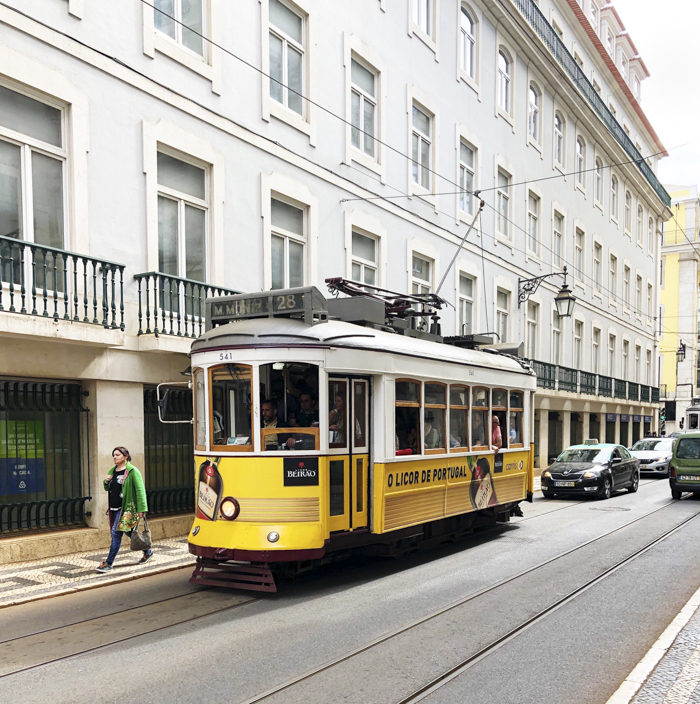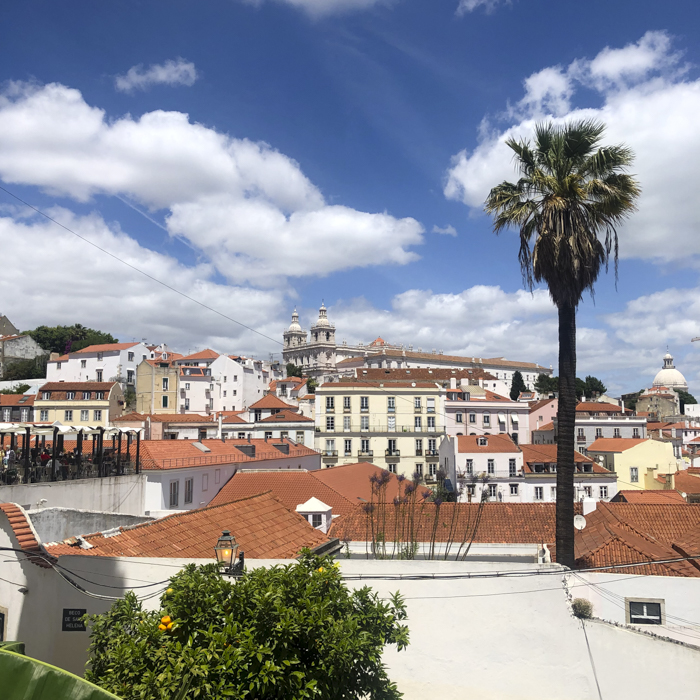 ADDITIONAL NOTES
We stayed at the Iberostar. It was beautiful and well appointed. They even gave us a complimentary glass of champagne during check in, which I couldn't turn down despite being exhausted from traveling. (We had a layover in Brussels and then our flight to Lisbon was delayed due to an airline worker strike. It was a whole thing.)
We found Lisbon to be incredibly affordable, and this extended to both public transportation and Ubers. There was one night we took an Uber from the Alfama district back up to our hotel and the total amount due was the equivalent of $3. I gave a 100% tip because that felt entirely too cheap!
You may be tempted to add a day trip to Sintra. I would only go if you were staying in Lisbon for an extended period of time (we were there for five days and six nights) as it really does take the better part of a day and it's crowded. Most guides will recommend that you take the city's buses to go to the destinations and while you certainly could, we took Ubers to the two places we wanted to go: Pena Palace and Quinta da Regaleira. A quiet, air-conditioned car was a nice respite from the touristy train with people packed in like sardines. If you do go, I'd recommend stopping for tapas at Tascantiga.
The best parts of the trip were — as always — the parts we didn't plan for. We stumbled across a festival in one of the city squares. We joined in the dancing and split a bottle of wine, and it ended up being one of my most cherished moments of the trip.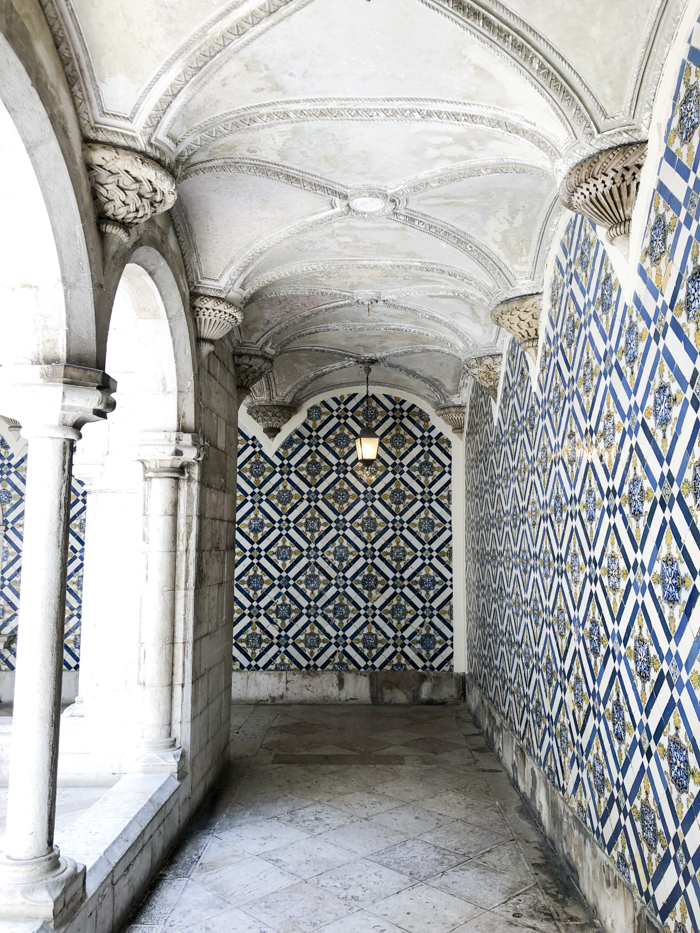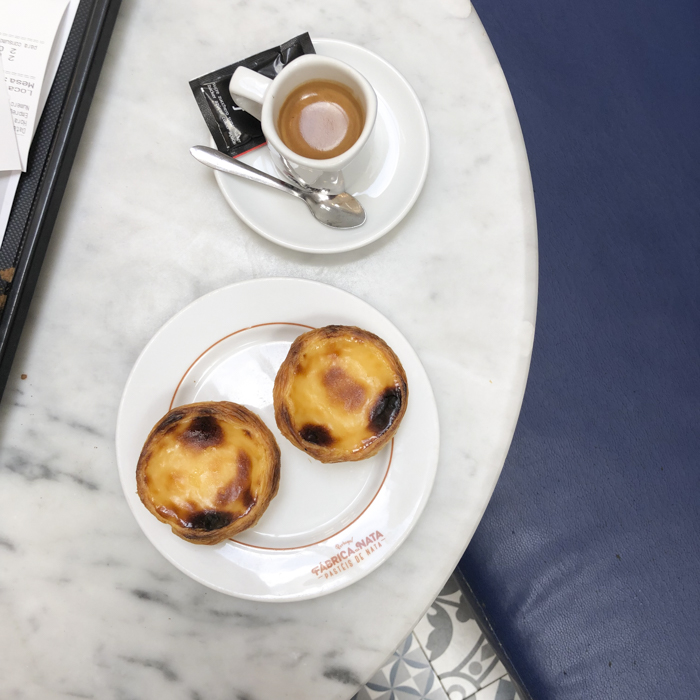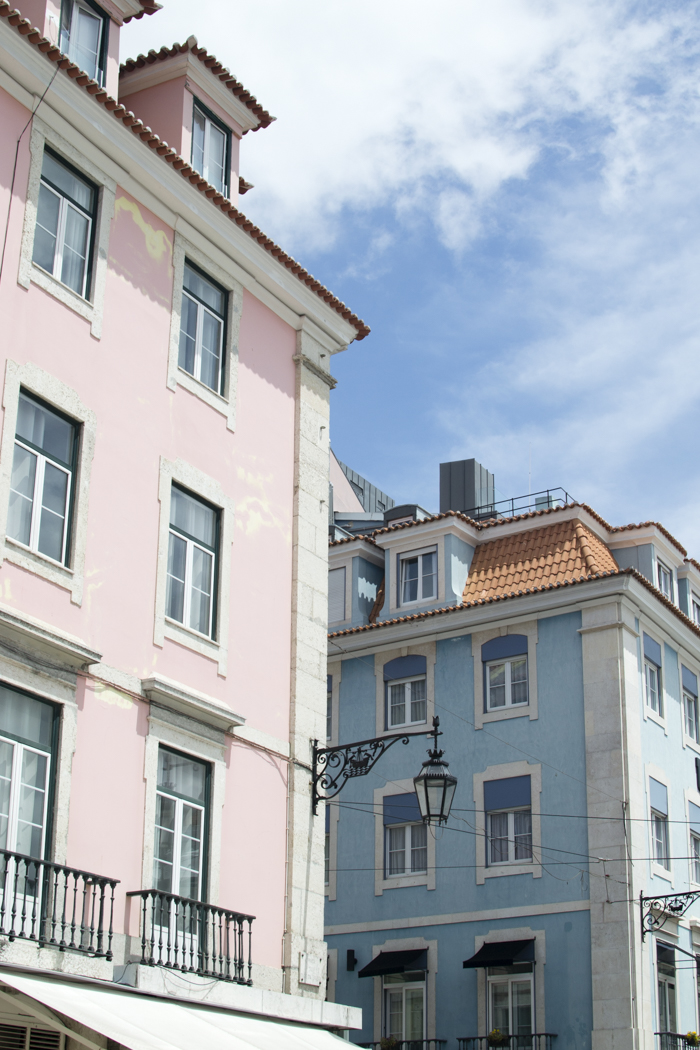 For more travel guides, click here!
–
Let's keep in touch!
Instagram / Facebook / Pinterest / Bloglovin'