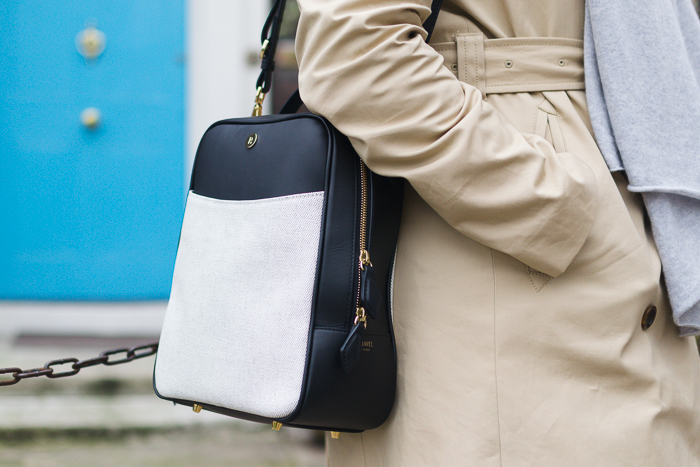 As you may recall, last December I purchased my first Paravel piece: the three-in-one Motorist backpack. I thought it would be perfect for travel and now that I've actually taken it on a trip (see glimpses of it here and here), I wanted to give you a run down of the pros and cons in case it's on your own wish list.
Pros:
This bag is ultra practical. As with many women, I get saddled with bringing all of the day's necessities with me in my purse. Things like tissues, pain killers, and printed tickets don't take up a lot of space, but I can't tell you how annoyed I get by shoving my camera into a cross-body bag for our adventures. It doesn't always fit well and the shoulder strain starts to bother me after a few days of lugging it around. This bag was a game changer. There's more than enough room for the camera and other essentials, plus space to add any small souvenirs collected throughout the day. And, since it's a backpack, the weight was evenly distributed and was comfortable to tote around.
When you unzip the bag, there's a fabric gusset on the sides that extends about halfway up the bag. This helps keep your belongings from falling out when you need to get something.
It transforms into a shoulder bag (worn as such above), which is great for visiting museums that don't allow backpacks. It's also handy when you're shopping. There's a zippered pocket inside where I kept my wallet. It was easier to access when I wore it as a shoulder bag.
It's durable and waterproof. It rained at some point just about every day in London, but we had one day where it drizzled constantly. I wondered how my things would fare in the bag and, as it turns out, they were completely dry. As for the bag itself, I never did wipe my bag dry after the rain, and it still looked new when it dried on its own.
Cons:
Even when the straps are all tightened to the last hole, the bag still doesn't fit flush against my back. (You can kind of see what I mean here.) This means it's always kind of dangling a bit. It's an intentional design feature, as you'll see in one of their shots here, but it made me paranoid that I'd whack someone with my backpack when I was in crowded areas. I'm planning to take it to a leather shop to have additional holes added to the strap so that I can shorten it more.
The outside pocket has a magnetic closure. When the backpack is clean, you can't even tell that it's there. But after each stretch on the plane, the front rubbed against something filthy and left a circle right around the magnetic closure. It was easy to clean off with a damp rag, however. (That's definitely the benefit of coated canvas.)
Bottom Line:
I love it. It was incredibly practical for a week of exploring, plus it's chic. (Always a winning combination.) It also gave me a lot of confidence for purchasing other Paravel items. I've already snagged the crossbody capsule (see it here) and I adore this foldable suitcase (although I'm kicking myself for not getting it when the green colorway was available). Sign up for Paravel's mailing list at the bottom of their home page for 10% off your first purchase and keep an eye on their social media account as they sometimes offer discounts. They also extend a discount offer with your package so that you can continue to build your collection.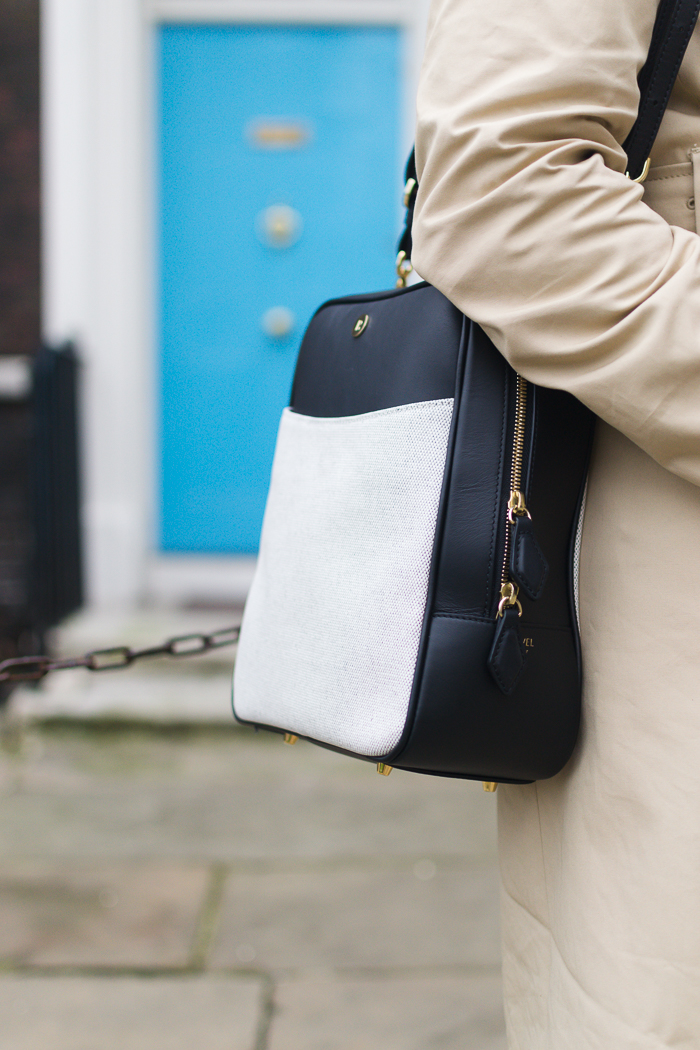 –
Let's keep in touch!  Instagram / Facebook / Pinterest / Bloglovin'