OBSERVATIONS
I almost went an entire month without purchasing clothing or accessories for myself. For a solid two weeks, I was creative and content with my wardrobe, taking note of my wardrobe MVPs (that's "Most Versatile Pieces," which is fodder for a blog post coming soon). I found myself reaching for this black dress and this pendant all of the time.
…and then I faltered.
Anthropologie was offering an additional 25% off dresses, and the siren song of this dress was too strong to resist. I had tried it on last month and regretted putting it back on the rack. It's short, flirty, and wonderfully girly. I needed a ride-along item to qualify for free shipping (obviously) and chose this dress in orange (photo here). Despite the glowing reviews, I didn't expect to love the high neckline and long hemline. But, I do. It's like nothing else in my closet.
…and then Black Friday happened.
I ordered a Monica Vinader ring and a pair of pink pumps. Those purchases haven't arrived yet, so I'll include them in December's recap. There's always a chance they'll make a return trip to the retailer.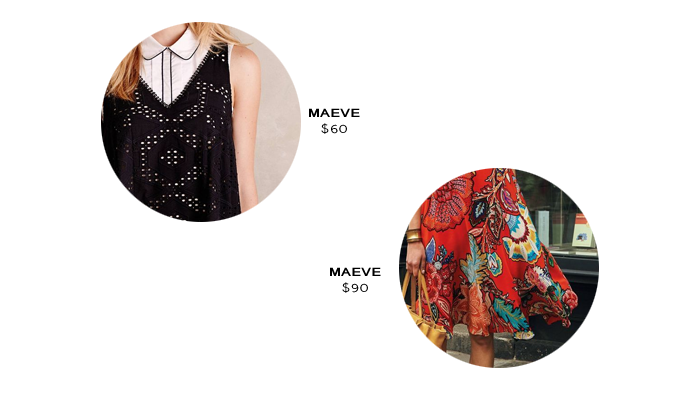 PURCHASED
See all of the year's wardrobe additions here.
Maeve eyelet swing dress in black ($60): Cotton eyelet isn't what you'd consider a holiday fabric, but I'm planning to wear this at our family's Christmas gathering with black tights, these flats, and the oversize earrings in this post. The dress has an exaggerated bell-shaped body, so you'll just need to find one that fits well in the bust. I'm getting anxious to book a warm-weather vacation to wear the dress with my favorite summer accessories, too.
Maeve "Larkhill" swing dress ($90): As I mentioned above, this is like nothing else in my closet. It's real silk and drapes beautifully, so the amount of fabric with a high neck and long hem isn't overwhelming. It looks best with heels or wedges. I don't have the right pair of shoes now, but I'm hoping the pink heels I ordered work well with it.
Old Navy straight-leg jeans ($20, not pictured): I fell out of my exercise routine when I broke my foot in June. Sadly, I still haven't gotten back in the swing of things and the pounds are creeping on. My old jeans were getting too snug and I need a pair in a larger size. I've since started working out again, counting Weight Watcher points, and wearing my Fitbit! Hopefully these jeans will get the heave-ho soon!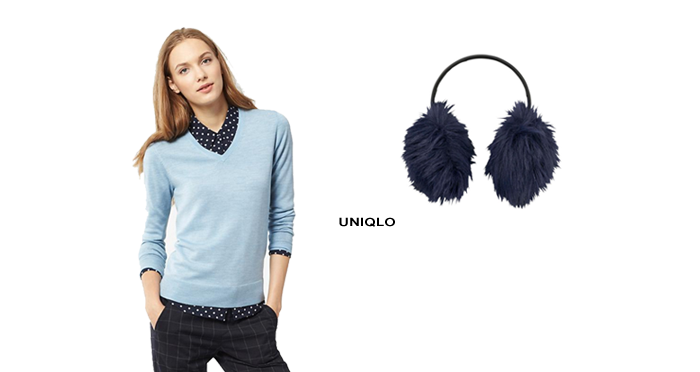 GIFTS FROM DAVE
We stopped at Uniqlo when we were in Chicago and Dave generously added my selections to his purchase.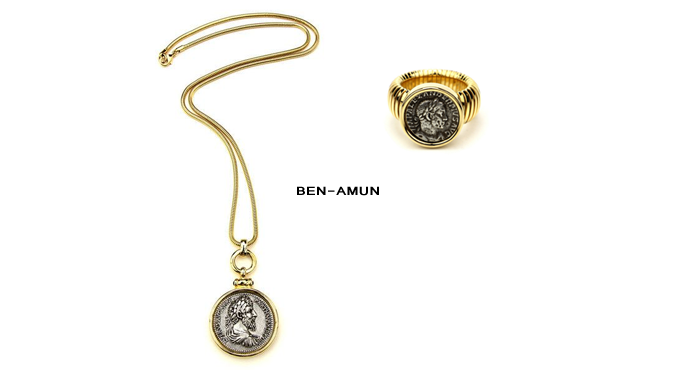 GIFTED
As always, I want to be transparent about what I've received from companies for review or as part of a collaboration. I'm selective about the pieces I accept and will only work with companies I feel good about recommending.  
DIDN'T WORK OUT
Things I tried and didn't love: 
Banana Republic ponte ruffle dress in red: The red version of my beloved LBD came to just $45 after a discount code and a BR Card Reward coupon I had stashed away. It's one of those pieces you can wear to eat and drink with abandon … without wondering if a waistband is looking a bit taut. (Priorities.) However, I didn't love this one in person. The black version is much more flattering.
CYBER MONDAY FAVORITES
Since I can't ignore a major sale event, here are my favorite sales of the day and the pieces I'd pick: 
***
linking with Fran