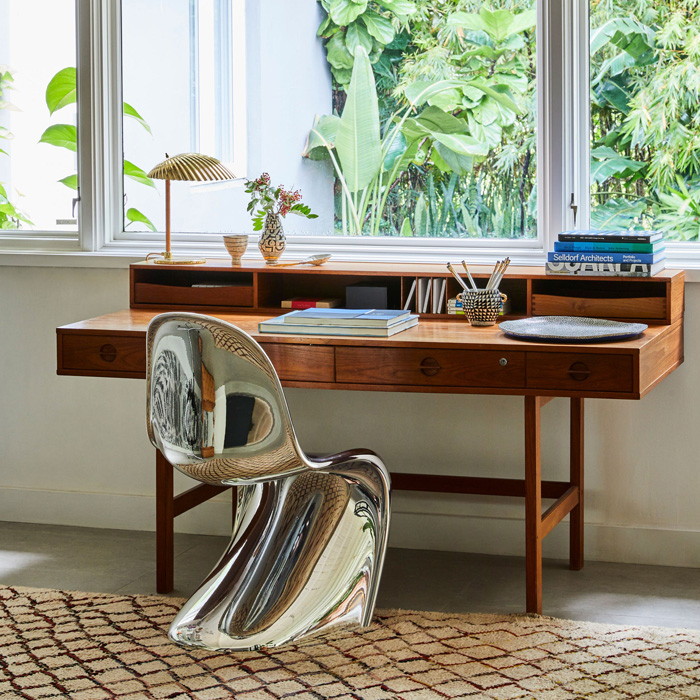 This is such a joyful house tour! Juxtaposing the silver chair with an earthy midcentury-modern desk (above) is brilliant.
Start fall baking with an apple sour cream kuchen.
Door County, Wisconsin is the perfect place for a mini getaway. Read all about our trip and our recommendations here.
I love the bags in Tory Burch's spring 2022 collection.
Overwhelmed by email? Here are five tips to get it under control. (Tip four has made all the difference with my work inbox.)
I bought these $25 athletic shorts for hiking and I love that they don't have the built-in underwear that most workout shorts have.
Such a cute pair of updated Mary Jane flats.
I'm curious about the "Autumn Vibes" fragrance I included in this roundup.
Birds may be able to give us early warnings of natural disasters.
Explaining the hype behind exercise dresses.
And, finally, I'm realizing my dream as a toothbrush influencer. I love this one because it has a USB that you can use for charging rather than relying solely on the plug-in. This is a game changer for traveling internationally whenever we can do that again! (I know it's such a silly thing to be excited about, but truth be told, I was going to ignore them when they slid into my DMs until I saw the USB option. So I figured it worth sharing!)
Have a wonderful week!
–
Let's keep in touch!
Instagram / Facebook / Pinterest / Bloglovin'
This post contains affiliate links.