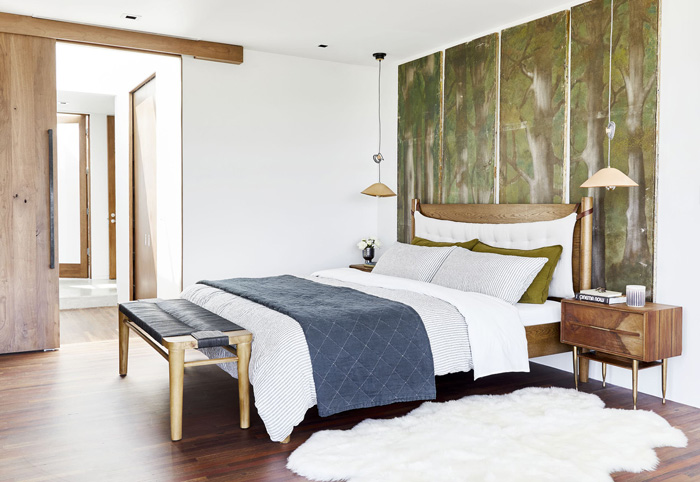 I can't believe it's already Friday! We're going to Dave's company "holiday" party tonight. They forgot to host it one December and it has since become tradition to hold it at the end of February or early March. It's a safari theme this year, so I'm wearing this gold dress with this leopard-print headband. On Saturday, we're going to swing by our favorite Madison brewery's second anniversary party. At some point, I need to try one more paint sample before I'm ready to commit to a color for our stairwell. The painter will be here on March 19, so I'm running out of time to decide!
This house tour is dreamy! It's serving as major inspiration for our own home. I wouldn't categorize our house as a craftsman, but it's definitely inspired by the style with the wood detail in the living room area. You can see some of it here and here.
Kate Spade has 30% off this weekend with code SPREADTHELOVE. I ordered this blouse and a scarf hair tie.
Here's a handy guide on what to consider before you embark on a bathroom remodel.
This is a great read from The Atlantic about why you're likely to get the Coronavirus. While you're going down that rabbit hole, listen to The Daily's podcast on the topic.
Oh my god, were you watching the dumpster fire that was Love is Blind? This finale recap cracked me up.
How to work with someone who isn't emotionally intelligent.
This bag is like a work of art.
An interesting piece on how cars helped power the civil rights movement.
Science-backed tips for sleeping on a plane.
Finds under $50:
In case you missed it:
Here's what I bought this month!
We stayed at the Viceroy last weekend in Chicago. What a beautiful property!
Can't stop, won't stop with photos of this cutie.
–
Let's keep in touch!
Instagram / Facebook / Pinterest / Bloglovin'