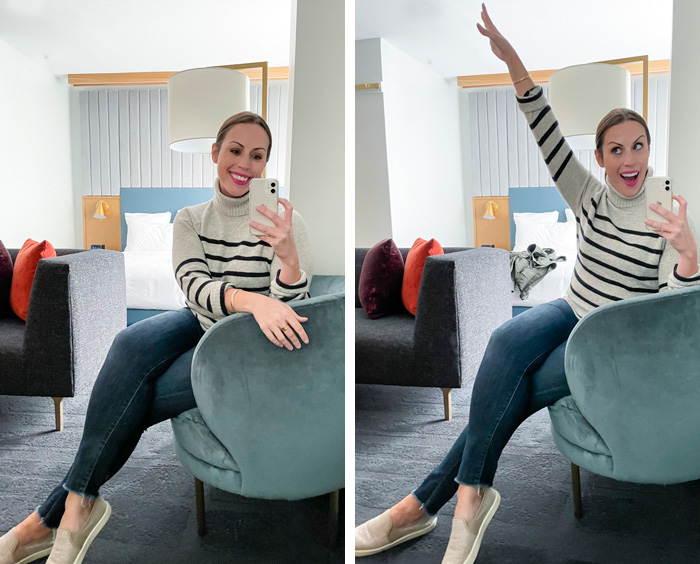 We spent a couple of days in Chicago last week to attend the Immersive Van Gogh exhibit I bought tickets to last fall — and clearly I was very excited to be in a hotel again after more than a year! (We stayed at the new 21c property.) I'll share a recap of our 48 hours in the city next week!
I don't think I've ever been as inspired by a house tour before!
If you often find yourself with a partially used can of tomato paste, it's time to try tomato powder. I'm going to try this one the next time I need to place a spice order.
I'm looking forward to the latest installment of Target's "Designer Dress Collection," set to launch this spring.
The messy truth of clean beauty.
I didn't realize you could paint a stand mixer!
I'm long overdue for a closet cleanout. Here are seven questions to ask when going through your wardrobe.
Love food photography? I adore Mia's account for the pretty photos and the photography tips.
I tried this dress on last week and loved it! The fabric is substantial, it's lined, there are pockets, and the swingy silhouette is made for girls with wide hips! I just wasn't keen on the chartreuse hue that was available in store. I think I'm going to order it in that pretty warm cocoa color.
Carrot cake meets coffee cake.
In case you missed it:
–
Let's keep in touch!
Instagram / Facebook / Pinterest / Bloglovin'
This post contains affiliate links.