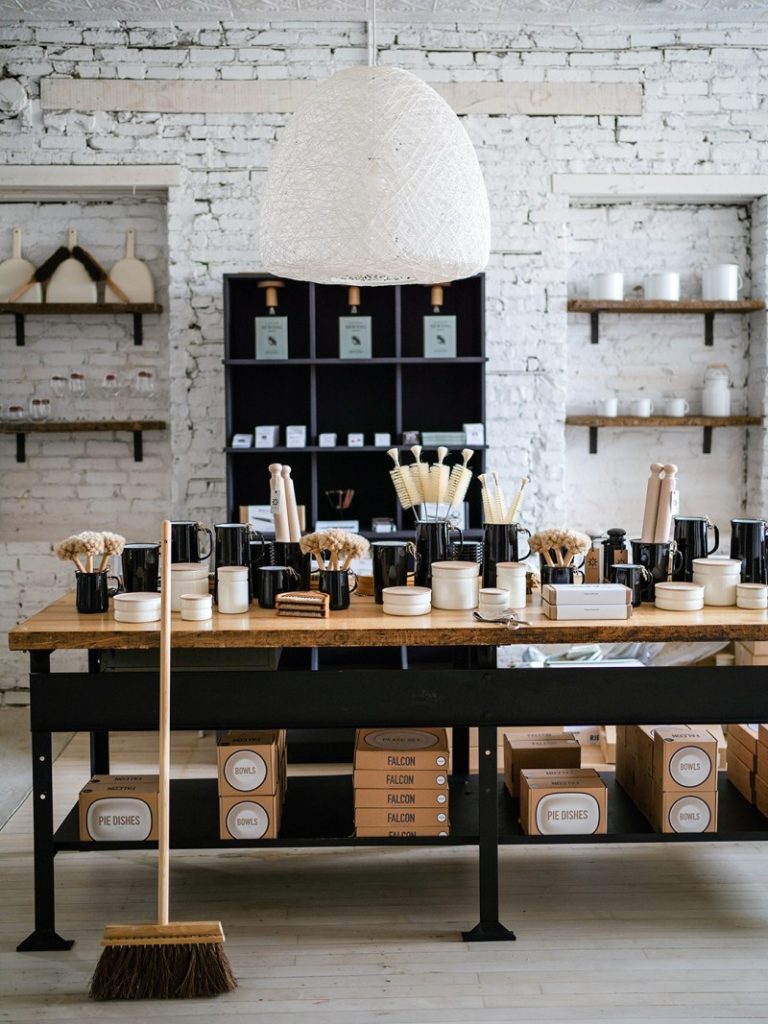 I can't wait to visit Logan Mercantile (pictured above) the next time we're in Chicago. I love a thoughtfully designed shop and I especially enjoyed reading this interview with the owners.
Celebrating Botox's 20th anniversary and how it changed the face of aging.
I fell in love with this artist at our local art fair over the weekend. She paints tiny images on paint chips! I'd like to commission a painting with one of the paint colors we have in our home.
Three easy ways to make your home cozy for fall.
There's a secret society of bakers in Chicago that meets weekly to help keep each other afloat.
I was recently gifted a couple of Beautycounter products to try. It's only been a few days, but this overnight resurfacing peel is effective and leaves my complexion softer, more even, and brighter. It's definitely worth trying! (This serum, on the other hand, doesn't seem to do much. I'll give it a couple of weeks before an official verdict.)
Lamb keema tacos will be the next new recipe I try.
Today is the last day to take 30% off this cozy coat.
Tips to get your résumé past the computer scanning it and into the hands of the hiring manager.
Here's a helpful technique to argue fairly in a relationship when two people have different disagreement styles.
I'm loving this printed maxi dress for fall.
Enjoy the week!
–
Let's keep in touch!
Instagram / Facebook / Pinterest / Bloglovin'
This post contains affiliate links.