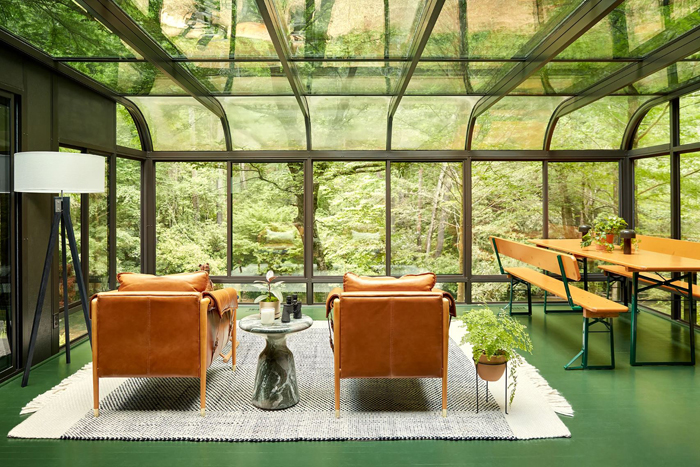 I could get on board with a cabin if I could take inspiration from this retro-meets-modern getaway.
Schoolhouse launched a Labor Day sale this week with 20% off $250 or more and 25% off $500 more. It's a good time to buy a splurge-worthy item you have your eye on.
A fascinating read on what happens to the items you return.
Don't sleep on this sweater at Target. It's cozy and soft, and you don't have to be too precious about it at that price point. I went up a size because it's cropped and I wanted a bit more length.
A guide to growing garlic. You'll want to get it into the ground late fall.
Love these Bottega earrings, but not the price tag? This "inspired by" pair looks like a good alternative — especially for $8.
Frying an egg in feta cheese? Sign me up!
The best way to store fresh herbs.
Ways to use ChatGPT at work to streamline your day.
I can't stop thinking about this beautiful emerald green jacquard dress. It's far too early to talk about the holidays, but it's reason enough to make sure my calendar has a fancy fete on the horizon. It's perfection!
Have a wonderful week!
–
Let's keep in touch!
Instagram / Facebook / Pinterest / Bloglovin'
Thanks for visiting! As a reminder, I may earn an affiliate commission if you buy an item through my links. This is at no cost to you. I appreciate your continued support!