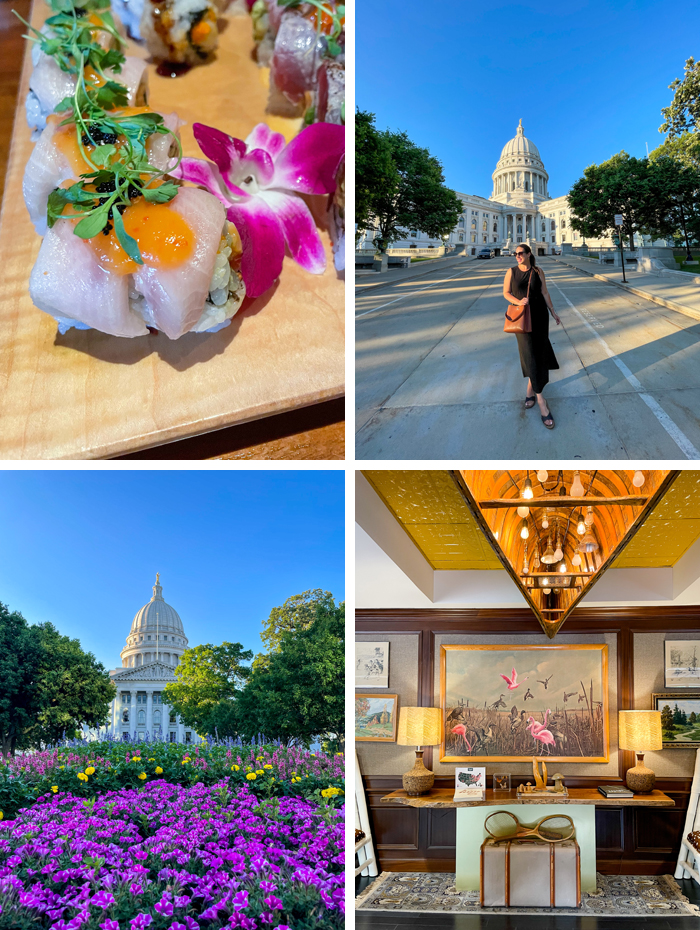 Graduate Hotels had promotion this July with rooms at $30 per night, which was the perfect excuse to have an overnight staycation in Madison. We spent the evening meandering downtown and had dinner reservations at RED for sushi.
Why copycat fashion persists — and why we can't escape some trends like puff sleeves.
A few pieces that recently caught my eye.
Alternatives to heavy cream in recipes. I'm lactose intolerant, so I appreciate the dairy-free options!
Double-decker airline seats look like claustrophobic hell.
Loving this plaid tile design.
I bought a couple of prints by artist Jason Brueck over the weekend: this one and this one. They're unlike my typical style, but I'm determined to find a spot for them that makes sense in our home. We might do a gallery wall in our office, which would make it easier to work in modern art.
This flouncy mini dress is adorable!
How to prune hydrangeas.
This brand is making morning-after pills more accessible.
–
Let's keep in touch!
Instagram / Facebook / Pinterest / Bloglovin'
Thanks for visiting! As a reminder, I may earn an affiliate commission if you buy an item through my links. This is at no cost to you. I appreciate your continued support!