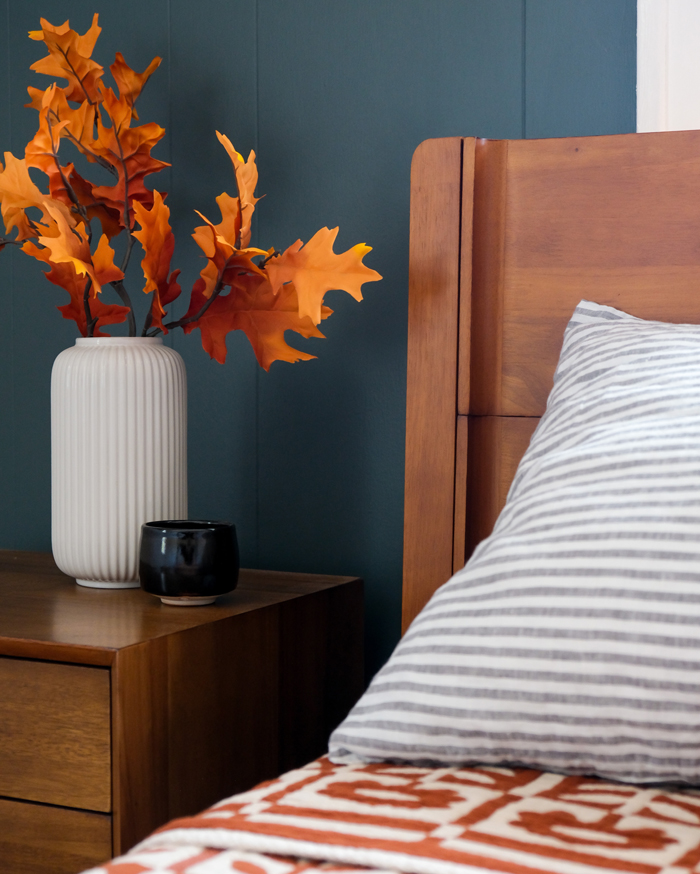 Happy Labor Day! I hope you're enjoying some well-deserved R&R!
We're making progress in our bedroom (above) and have new lamps on the way! We had been using a pair of inexpensive Target lamps since we moved in six years ago. They were great for what we needed at the time, but it was time to upgrade to a nicer set. (Bedroom sources: bed, pillow case, quilt, night stand, white vase, similar faux maple leaves.)
Secretary Buttigieg has put pressure on airlines to strengthen their customer service commitments. Bookmark this dashboard to reference if you have a flight delay. It outlines what airlines will offer.
A few fall items to add to your wish list. (The earrings are on mine and that monogrammable bag is so good!)
Indiana will have a beer festival inside of a corn maze.
Dan Pelosi's cookbook is released this week!
European cities worth a day trip. I've been to three of them (Salzburg, Ghent, and Bruges) and can absolutely vouch for their charm. We might have to add Lausanne to the itinerary for this year's trip to Switzerland.
Things I bought and loved last month.
Use this interactive fall foliage map to find when peak color will happen in your area.
I'm not much of a movie person, but I am looking forward to this rom-com starring Meg Ryan.
Interior designers share what items you don't need to splurge on.
–
Let's keep in touch!
Instagram / Facebook / Pinterest / Bloglovin'
Thanks for visiting! As a reminder, I may earn an affiliate commission if you buy an item through my links. This is at no cost to you. I appreciate your continued support!