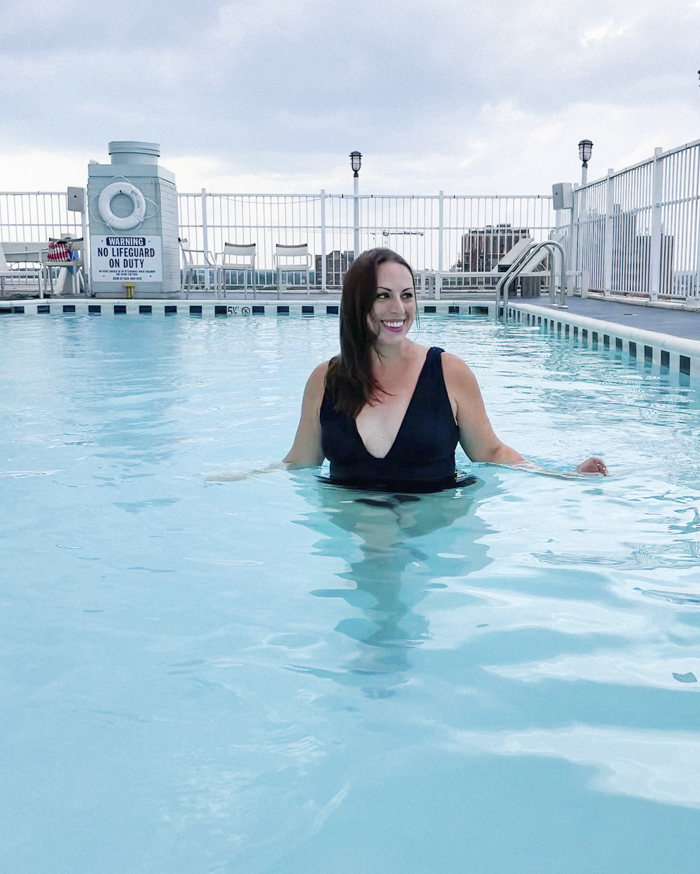 We're back from a few days away in Richmond, Virginia! It was such a fun trip and I'm glad our hotel had a pool to cool off in after the 90-degree, humid days of exploring! (Wearing my new bathing suit above!)
The case for rooms in home design.
Loving the clasps on this lightweight jacket.
Will neckties survive the pandemic?
Where does J.Crew fit in now that prep is coming back?
How to rebuild your wardrobe after pandemic weight gain. (This one really hits home. I'm going to go through my wardrobe and pack away everything that doesn't fit me right now. It's too depressing to face off with a closet of too-small clothes every day.)
A history of gymnastics from ancient Greece to today.
I'm incredibly intrigued by this broom that promises to collect pet hair.
A cucumber and avocado salad sounds like the perfect side for grilled meals.
I loved this house tour.
In case you missed it:
My favorite summer dress only cost $30. I bought it in two colors and I've been wearing them constantly.
What I bought and loved the last two months.
–
Let's keep in touch!
Instagram / Facebook / Pinterest / Bloglovin'
This post contains affiliate links.